Fabiana Flosi Ecclestone
Meet the lovely Fabiana Flosi Ecclestone; she is the younger wife of Formula One mogul, billionaire Bernie Ecclestone.
Fabina Ecclestone became engaged in April 2012 to Bernie, at the time she was 35, he was 82.
"We are officially engaged; and it's not going to be a long engagement either," Bernie said.
They married four months later, in August of the same year. Fabiana's engagement ring is said to be worth $160,000.00! The wedding was held at Bernie's home in Switzerland.
Bernie and Brazilian stunner Fabiana met in 2009 after Bernie had divorced his second wife Slavica, to whom he was married for 24 years.
They had two daughters, Tamara and Petra, who are not very thrilled with their father's third wife. Fabiana was working on the marketing of the Brazilian Grand Prix. At the time she was in a relationship with a Brazilian doctor. She was married briefly before that.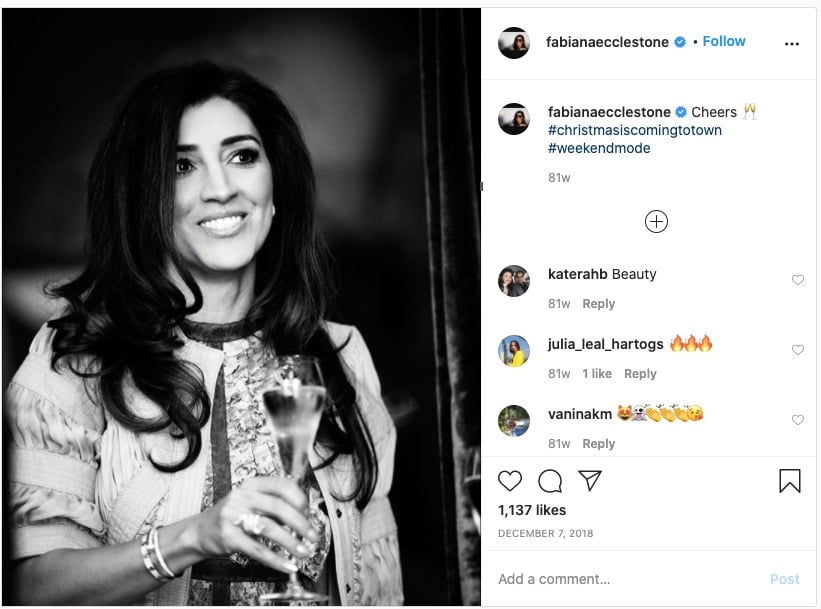 Pin
5'10" Fabiana comes from a respectable middle-class family. Her father is a retired civil servant with a background in engineering. Her mother is a housewife. She has a sister, Fernanda. The family has a home in Sao Paulo and a vacation home in the country.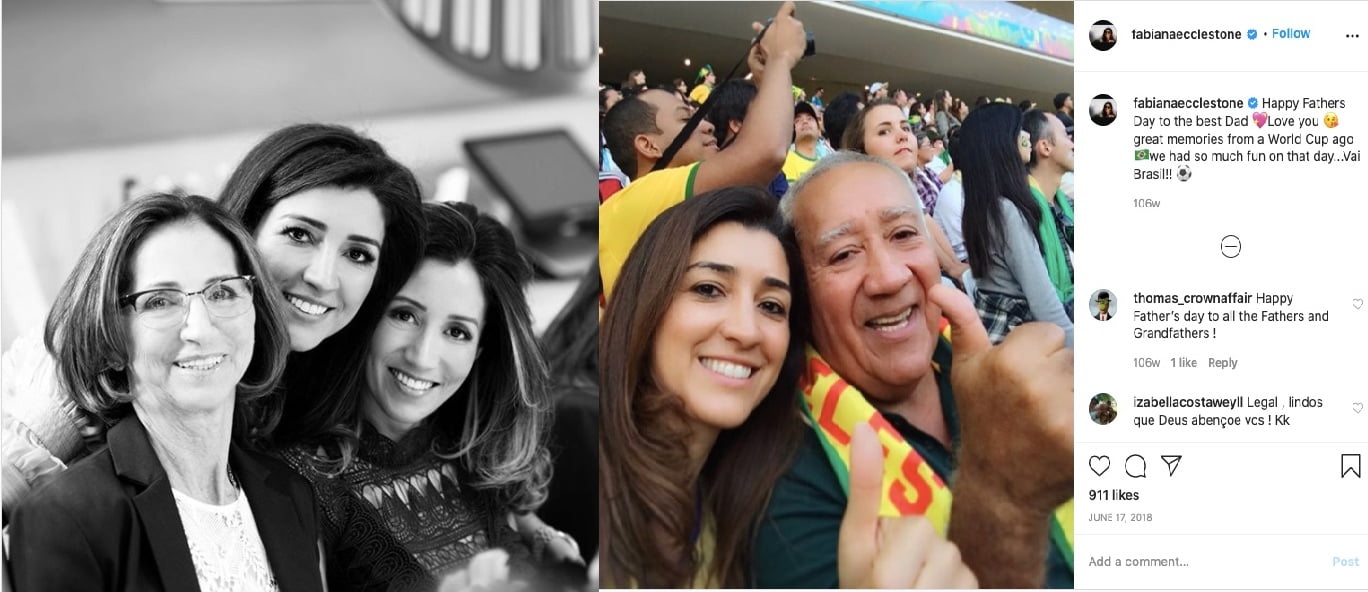 Pin
Since their marriage, Fabiana is said to have mellowed Bernie somewhat and has made him a more relaxed. He now takes holidays and actually enjoys them; something he seldom did before. Described by those who know her as attractive, intelligent, modest, and diplomatic and the peaceful company he previously lacked.
Bernie is certainly very happy about his latest marriage. It looks like Fabiana does all she can to make him feel loved and cared for. She fusses over what he eats, worries about his health, makes him take care of himself. She even drives him around London, when they are in town.
UPDATE
44-year-old Fabiana Ecclestone gave birth to the couple's son Ace on July 1, 2020, in Switzerland. The new father, Bernie, 89, commented about Ace's birth.
"We have a son named Ace. I am so proud; it was all so easy. The birth was over after 25 minutes. Thank god!"