Meet Mark Hamilton
Mark Hamilton is the husband of 24-years and  three-time Olympian, Suzy Favor Hamilton. His 47-year-old wife is getting major attention after she revealed she will release a memoir titled "Fast Girl" next month, in it, she will tell about her days as a call girl!
Her page states, she was the US Junior Record Holder at 1500m and won 3 National Junior Titles in High School. She was named by Scholastic Sports Magazine as one of the top 100 High School Athletes of the Century and was inducted into the US National High School Sports Hall of Fame in 2010.
She was born in 1968 as Suzy Favor, the daughter of Conrad and Rachel. She had one brother, Dan Favor –who committed suicide in 1999.
In 2012 the former middle distance runner, was exposed about her prostitution days after she was confronted by a reporter. The book will touch how manic depression and bipolar disorder drove her to excel as an athlete. It will also explain how medication ultimately drove her to secretly become a $600-an-hour Las Vegas known as Kelly.
According to the Daily Mail, her realtor/attorney hubby Mark, knew about her prostitution, they have been married since 1991.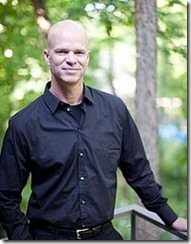 According to Mark's bio on First Webber Realtors, the family resides in the Shorewood Hills neighborhood. He and his wife are the parents of one daughter, Kylie.
Accoridng to his LinkedIn Mark attended Brentwood School – Brentwood, CA –where he was active in Varsity Baseball & Basketball and graduating in 1986.
Mark is a Certified Residential Specialist (CRS) and a Accredited Buyer Representative (ABR). He is a three-time Academic All Big-10 Pitcher for the Badgers –while attending the University of Wisconsin he and Suzy met. She told during an interview:
"We met on a blind date freshman year — he was on the UW baseball team, and I was on the track team, and a friend set us up. –
47-year-old Mark is also Member of Wisconsin and Oregon State Bars and holds a BS from UW Madison & JD from Pepperdine University School of Law.
Prior to First Webber Group, he worked at Mardi O'Brien Real Estate and is listed as the president at Hamilton Athlete Management. According to his summary, he is ne of the top Realtors at the #1 real estate firm in Madison, Wisconsin and specializes in Residential and Commercial Real Estate in Madison, WI and it's surrounding areas.
Both Suzy and her man have worked together in the real estate business, both being very successful.
Find Mark's FB page here.