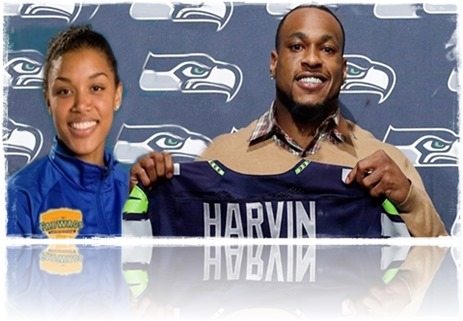 Seattle Seahawks player Percy Harvin has been dating his beautiful girlfriend Janine Williams for a while, Janine has been by his side in the good and not so good times, she is for sure a pretty and very supportive WAG. Let's meet her.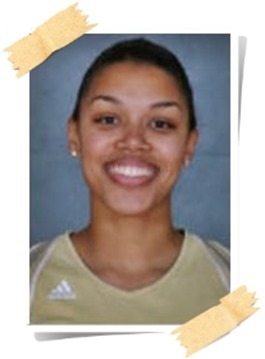 25-year-old Janine Hope Marie Williams was born in Gainsville, Florida to Keith Williams and Angela Bent Williams, Jordan is Janine's younger brother.
Janine Williams graduated from OK Yonge  high School where she was named Pre Volleyball Top 50 four years in a row, from 2002 to 2005, in 2006 Janine was named to the Prep Volleyball Top 50, she joined the USA Youth National Training Team in 2004.
After high school Janine enrolled at the University of Florida in 2006, before she transferred to University of Central Florida in 2008 to pursue a major in Sports Management. On September 4th, 2007 she was named SEC Freshman of the Week, during her sophomore year in 2008 Janine Williams appeared in 126 matches with the Knights, started in 29.
Janine and Percy began dating when both attended at the University of Florida,  thy remained together when he was selected by the Minnesota Vikings 22nd overall in the first round of the 2009 NFL Draft, and attended with him to the press conference to the Seahawks press conference last March, and they brought a big surprise with them!!! Percy was overjoyed about becoming a daddy!!
"I think it's going to be amazing, ever since she's been pregnant, it's given me more of a sense of responsibility, as far as doing what I love to do. But I get to do it for my little man now."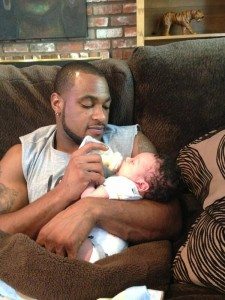 Janine was sporting a big, round but beautiful belly!! Janine gave birth to a gorgeous, healthy baby boy in June, 2013!!