Jasmin Jaye
Meet Jasmin Jaye the new lady in the life of NBA player Glen Davis. The 29-year-old L.A Clippers forward-center will face the Houston Rockets in tonight's game 5 of the NBA playoffs.
As we know, Davis was married to longtime sweetheart, Jenna Gomez with whom he fathered a daughter but, last month he told TMZ he was divorced.
Big Baby came forward with the news while shooting down speculation that he and Jasmin were dating behind Jenna's back. So, since that little piece of info cleared everything up and they are both free as birds, let's get to know Jasmin a little closer.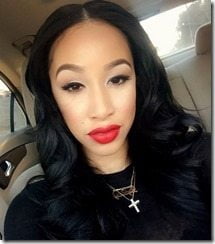 Jasmin might not be as famous as her man but she's certainly keeping a close count with 256k follower on her instagram account alone.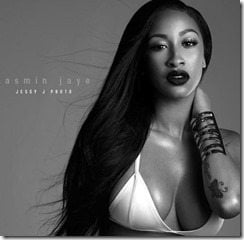 Jaye is a double threat: model and actress. The voluptuous gal is signed with The Polygon Group. But she reveals it hasn't been easy. Like many, she moved to L.A to pursue her dream and a decade later she tells dynastyseries she gained a few friends and lost plenty.
 She has been featured on Kevin Harts "Real Husbands of Hollywood," a handful of music videos, hair magazines, and is 1 of 5 models for clothing line "FineAssGirls." She is also a "super talented hair stylist" something she does for fun.
Jaye was involved in a nasty rumor, last year she was accused of being pregnant with T.I's child. Jasmin was said to be close to T.I and his wife "Tiny" because she was doing Tiny's hair. But it all turned out to be a false rumor.
Things between Jasmin and Davis couldn't be better, she already sat down with Davis and her father (pictured above) for a nice meal; it looks like Davis has the daddy stamp approval.
Find her on Twitter here.