Meet Meghan King Edmonds the and young wife of former MLB center fielder and current broadcaster for Fox Sports Midwest, Jim Edmonds!
Meghan and her hubby will be making headlines soon as they enter the reality world, according to recent reports, the blonde has signed to join the cast of the new season of Real Housewives of Orange County.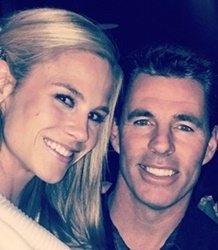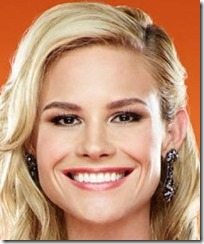 Lovely Meghan tied the knot to Jim last October in St. Louis, she is his third wife. Jim is the father of four children from his previous marriages. He first tied the knot to Lee Ann Horton with whom he fathered daughters Lauren and Hayley.
His second wife is Allison Jayne Raski, they were married from 2008 till their divorce was finalized in early 2014, they are parents to son Landon James and daughter Sutton Jayne.
The Real Housewives of Orange County website says about the blonde "With Jim often away for work, Meghan has been thrown into the role of instant stepmom and is not only struggling to find her place in her newly formed family, but also within the OC social scene."
 She was born Meghan O'Toole King, originally form St. Louis. The blonde who is believed to be in her 30's is belssed with a great figure, she is believed to be a part time model, but according to her LinkedIn she also worked in sales for AG Industries –a Respiratory and CPAP disposables sales to distributors and home care companies nationwide –and also for Sunquest Information Systems as an account exec.
She attended private Roman Catholic girls high school Nerinx Hall and received an Academic Excellence Scholarship to attend the University of Mississippi from where she graduated in 2007 with a BA Business Administration, Marketing.
You can find gorgeous Meghan Edmonds on Instagram here.