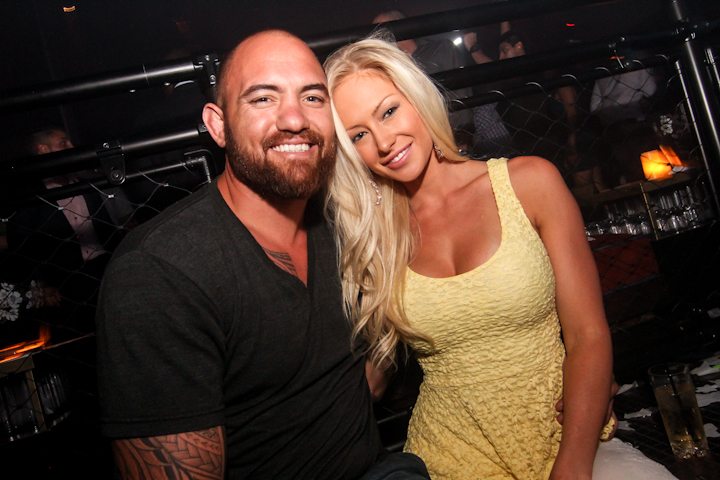 Super hot Jenna Renee Webb, know professionally as Jenna Renee, is a fitness model born in Ormond Beach, FL and currently living in Jacksonville Florida. She wasn't always into fitness though. When she was 19, she developed an eating disorder and ended up in the hospital in the summer of 2008, weighing 98 pounds. After that experience, she turned her life around and discovered weight lifting,and clean eating. As we can see, her hard work really paid off! She has appeared in a number of magazines including: Sports Illustrated, SHAPE Magazine, Maxim and Oxygen Magazine to name a few.
Today, 26-year-old Jenna is the girlfriend of UFC heavyweight fighter Travis Browne. Browne, who was born in Oahu, Hawaii, is 31 years old. He has two sons, Kaleo and Keawe, from a previous marriage to Erin.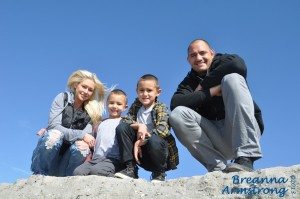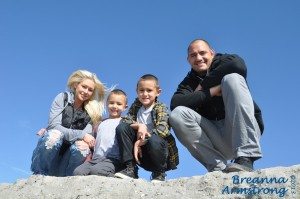 Although we don't know how these two hooked up, we do know that things look pretty solid with them. And anyone trying to come between them might be breaking off more than they could chew as Travis is not someone you want to mess with!
If  Jenna Renee ever decided to become a ring girl for the UFC, fanboys would be paying attention. Tonight, her guy, Travis will be facing Josh Barnett at UFC 168. The odds seem to be in his favor. Jenna is sure to be rooting for him.
5'10" Jenna Renee Webb photos have been featured in
Sports Illustrated
SHAPE Magazine
Muscle & Fitness Mag Swimwear Special 2012
Maxim
Oxygen Magazine
Ironman
Musclemag
X-Fitness Magazine
Natural Muscle Magazine
Colleen Kelly Swimwear
Maximum Fitness Magazine
Muscle Evolution Magazine
Inside Fitness Magazine
Planet Muscle Magazine
Status Fitness Magazine
You can follow Jenna Renee on twitter here
See her Facebook page here
You can also check Jenna's website here
Photo credit: Breanna Armstrong
***************UPDATE**********************
Gorgeous Jenna Renee Webb and Travis Browne are no longer a couple and things between them are far from amicable! Recent reports indicate Travis has been dating another gal, who would be none other than mixed martial artist Ronda Rousey!
According to the NY Post the rumors of a romance between Jenna's former man and Ronda have been circulating for the past month and Jenna is not happy about it! The hot fitness model is being very public about her current relationship, or the lack of one with Travis, last month she posted photos to Instagram showing bruises in several parts of her body, indicating she was a victim of domestic abuse.
Travis allegedly left Jenna, the Post says, though either is yet to filed for a divorce. In the meanwhile, Jenna took to Twitter on Sunday to bash Ronda, saying
"I expected more from her. She should be ashamed of herself"
She also warns Ronda about Travis:
 "It's only a matter of time that she sees his true colors"