Casey Daigle
Casey Daigle is one lucky guy! Not only he is a former  MLB pitcher, but he is also the husband of former softball pitcher Jennie Finch. His 6'1″ wife was a member of the USA Women's Softball Team that won a gold medal at the 2004 Summer Olympics in Athens and subsequently took the silver at the 2008 Summer in Beijing.
Prior to turning pro, Jennie played college softball for the Arizona Wildcats at the University of Arizona in Tucson. More recently Mrs. Finch joined the cast of Dancing With the Stars, for the show's 26th season.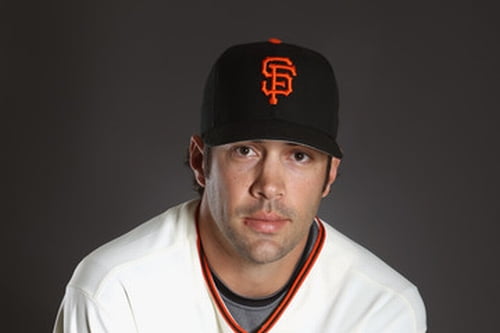 Casey was born on April 4, 1981, in Lake Charles, Louisiana. In 2004 he played for the Arizona Diamondbacks; they sent him to Double-A the following season and in Triple-A Tucson in 2006.
Daigle signed with the Minnesota Twins in December 2007, but they released him on August 25, 2008;  four months later he joined the Texas Rangers, but they released him during spring training.
The Houston Astros presented him with a minor league contract in April 2009; on January 14, 2011, played for the San Francisco Giants' affiliate team the Fresno Grizzlies.
Casey and Jennie tied the knot on January 15, 2005. They have three children; daughter Paisley Faye born on January 12, 2013, and sons Ace Shane born on May 4, 2006, and Diesel Dean on June 19, 2011.