Jermaine Gresham
Jermaine Gresham is apparently a single NFL player best known for playing tight end for the Arizona Cardinals.
The 29-year-old previously played with the Cincinnati Bengals, he was selected 21st overall by Cincinnati in the 2010 draft and was named to consecutive Pro Bowls with the Cincinnati Bengals in 2011 and 2012.
He was an All-American tight end while also briefly playing basketball as a center at the University of Oklahoma. He recorded over 50 receptions in his first three seasons in the NFL –becoming the third tight end in history to do so. He signed with the Cardinals in 2015 and since has rejected offers from other teams to stay with them.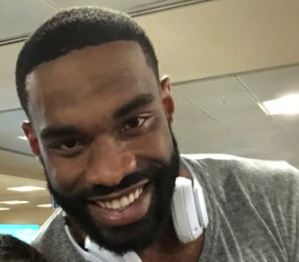 Born June 16, 1988 to Jerry and Walletta Gresham –he isn't only your average NFL star or even the average human being, this guy happens to be one of the most generous and kind athletes out there.
That goes to show on a recent story in which he paid for a bag fee for a total stranger just so she could get on the flight. According to Delilah Cassidy, a recent Arizona State University graduate who studied sports business and journalism –Jermaine Gresham stepped up to pay her $50 carry-on fee! She went onto explain the airline only takes credit card and since she was getting back from Europe all of her credit cards were being decline as Chase didn't know she was back.
After a long day of travel, Cassidy was told she would have to go back to the ticket counter to pay and hence miss the flight. Gresham who was listening to her ordeal stepped in and paid for it. Delilah tried to give him her money but he wouldn't have it. She later shared the story on social media where teammates and those close to Gresham weren't surprise because that's just the kind of guy he is.
So question remains, why is this talented, good looking, kind fella still single? Is he single? Who knows, however no sign of any special lady on his social media.
Check him out on Instagram here.