Jerri Painter
Check out Jerri Painter; she was at some point in her life the wife of head coach Matt Painter, who is the leading man of the Purdue Boilermakers at Purdue University. These two are no longer married, as a meter of fact, Jerri has remarried, but what about Coach Painter? Is there wife number two? Or what about a girlfriend? Find out!!
Let's break this out in facts.
Matt Painter was born on August 27. 1970

 

in Muncie, Indiana.
He graduated from Delta High School, subsequently went to Purdue University.
During his college years, Matt was a guard for the Purdue Boilermakers, from 1989 to 1993.
After he had graduated, he became an assistant coach at Washington & Jefferson College, joining the coaching staff at Barton the following year.
In 1995, joined Eastern Illinois and Southern Illinois three years later.
He arrived at his alma mater in 2004, first as assistant coach and eventually named the head coach in 2005.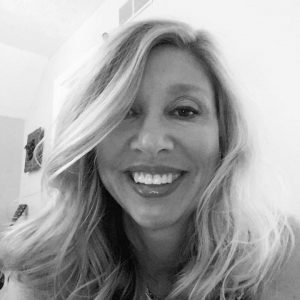 Matt met Jerri around 1994; they dated for three years before getting married on May 24, 2003.
During their marriage, Matt and Jerri had three children; daughters Maggie (b. In 2003) and Emma (b. In 200. Matt has one son, Brayden from a previous relationship.
They divorced in 2013; according to the divorced docs filed in Hamilton County.
Jerri was born Jerri Lynn Uhrig on November 17, 1963; in

Carterville.

She was an athlete in high school,

moved to Carbondale from Nashville, Tenn., to go back to school. Nowadays, she holds a master's degree in clinical social work, with a minor in psychology, from Southern Illinois University in Carbondale, IL.

Jerri now Jerri Harris Painter is a yoga instructor,

at the

Pink Lotus Yoga Studio in Lafayette, Indiana.

It seems that she moved on, and remarry Carterville native, Russell Harris, a graduate of McKendree University and

Registered Nurse/ER at

Harrisburg Medical Center. (Hunk in the photo below).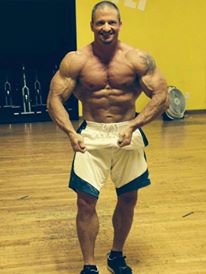 As for Coach Painter,  at first, nobody knew if he remarried, it was unknown if he had a girlfriend. Some people believed he could still be dating the former Purdue with whom he allegedly had an affair with, and that prompted his divorce. But by 2018, it was pretty clear Matt Painter has moved on and married his second wife Sherry Painter.
Related Story: Shaheen Holloway Wife Kim Holloway