Sarah Feuerborn Harbaugh
This lovely lady is Mrs. Sarah Feuerborn Harbaugh, the pretty wife of coach Jim Harbaugh, the head coach for the Michigan Wolverines at the University of Michigan. Before joining the Wolverines, coach Harbaugh was head coach for the San Francisco 49ers. He faced his brother John, coach for the Ravens, at the Super Bowl XLVII on February 3, 2013.
Jim Harbaugh Family
Sarah Feuerborn Harbaugh's husband Coach Jim Harbaugh was born on December 23, 1963, in Toledo, Ohio, where his father, Jack Harbaugh, was working as an assistant coach at Perrysburg High School.
His father, Jack Harbaugh, was born on June 28, 1939, in Crestline, Ohio, to William Avon Harbaughand Everlyn (nee. Fisher) Harbaugh. Before coaching, Jack Harbaugh played college football and baseball at Bowling Green. He later played for the Tennessee titans in 1961.
Jack started coaching in 1964 at Eaton High Schoo and at Xenia in 1966; the following year joined Morehead State, Bowling Green in 1968, and Iowa as an assistant coach in 1971. He served as a defensive back coach at Michigan from 1973 to 1979.
Later on, he coached at Standford (DC), Western Michigan (HC), Pittsburgh (), Western Kentucky (HC), San Diego (RB), and retired after the 2009 season at Standford as their running back coach.
Jack and his lovely wife Jacqueline M. "Jackie" Cipiti, a former high school cheerleader and school teacher, had three children, coaches John and Jim Harbaugh and one daughter Joani, married to Tom Crean, head coach for the Georgia Bulldogs' Baseball team.
Jim Harbaugh Playing Career
Like his old man before him, Jim Harbarg also played football before becoming a coach. Jim played college football with the Michigan Wolverines before the Chicago Bears selected him in the first round (26th overall) during the 1987 NFL draft.
From 1994 to 1997, Harbaugh played for the Indianapolis Colts, and Baltimore Ravens in 1998. He joined the San Diego Chargers in 1999 and played with the Detroit Lions in 2001; he played his last season with the Carolina Panthers. An NFL quarterback, Jim Harbaugh, finished his playing career with 2,305 of 3,918 passes for 26,288 yards with 129 touchdowns in 177 league games with 140 starts.
His awards in the NFL include:
1995 Pro Bowl.
Indianapolis Colts Ring of Honor.
1995 NFL Comeback Player of the Year.
1995 UPI AFC Offensive Player of the Year.
1996 Chicago Tribune Silver Football.
Jim Harbaugh Coaching Career
Jim Harbaugh started his coaching career as an unpaid assistant coach at Western Kentucky in 1994 for his father.
In 2002, he joined the Oakland Raiders coaching staff as their quarterback coach.
He was named head football coach at the University of San Diego in 2004. Coaching record 29-6
In December 2006, he was named head coach at Standford University. His coaching record is 29-21.
Won the 2010 Woody Hayes Trophy
On January 7, 2011, the San Francisco 49ers announced Jim Harbaugh was their new head coach. His coaching record was 49-22-1.
In 2011 was named the AP NFL Coach of the Year.
On December 30, 2014, Jim Harbaugh was named the new Head coach at the University of Michigan; his coaching record so far is 49-22.
 On January 8, 2021, Coach Harbaugh signed a contract extension with the Michigan Wolverines.
Jim Harbaugh Net Worth
According to Celebrity Net Worth. College football coach Jim Harbaugh has a net worth estimated at $35 million.
Jim Harbaugh Contract
In 2021, it was reported Jim Harbaugh agreed to a five-year, $36.7 million contract extension with the Wolverines.
Jim Harbaugh Salary
Jim Harbaugh's current salary is $7.5 million with the Michigan Wolverines. His annual salary is $550,000, plus $2 million of a life insurance policy and $5 million in additional compensation. Coach Harbaugh agreed to a four-year contract extension through the 2025 season on January 8, 2021.
Back in 2011, while he coached the San Francisco 49ers, he was on a five-year, $25-million contract.
Jim Harbaugh Ex-Wife
Miah Harbaugh
If you have followed Coach Harbaugh's life, you probably know that he has been married twice; Jim Harbaugh's ex-wife is 55-year-old Miah Harbaugh, born Miah Lee Burke on August 25, 1966; she is the mother of his oldest children Jay, James, and Grace Harbaugh.
Jim and Miah Burke Harbaugh got married in 1996 and divorced while coaching in San Diego in 2006; she moved to Coronado, Cali, and the children lived with her. Miah later moved to Malvern, PA., and subsequently to New Jersey.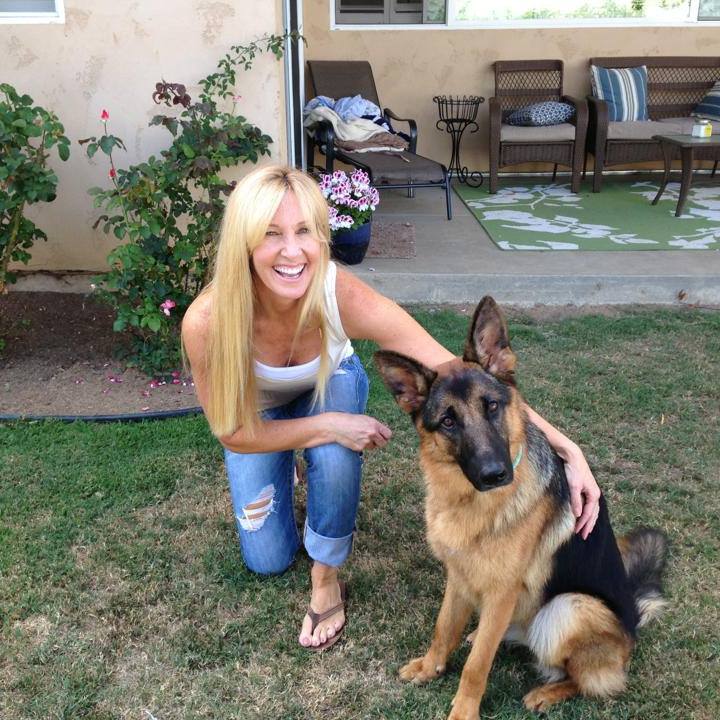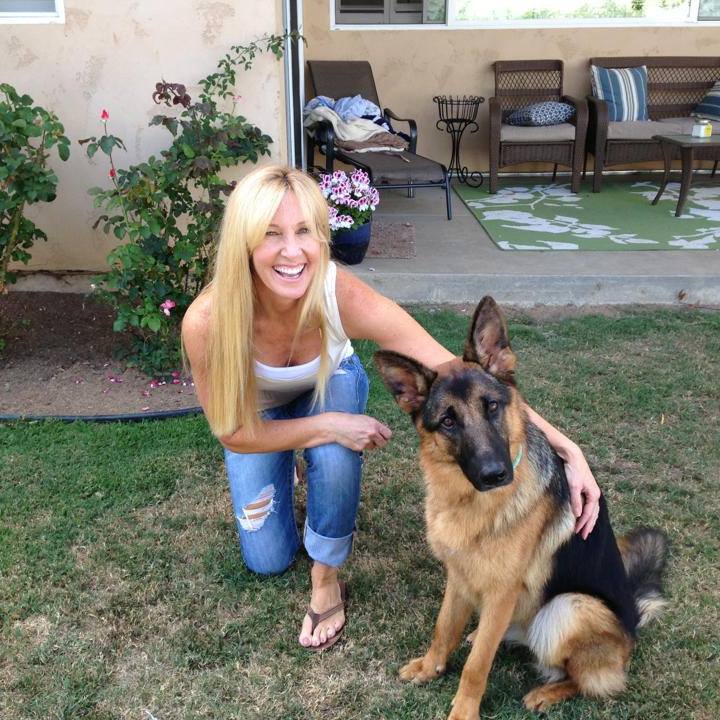 Jay Harbaugh
Jay Harbaugh, the son of Jim and Miah Harbaugh, was born on June 14, 1989, in San Diego, California. Jay graduated from Oregon State University, where he started his coaching career as an undergraduate assistant for Mike Riley from 2008 to 2011.
He joined his uncle Jon Harbaugh and the Baltimore Ravens in 2012 as their offensive quality control coach; Jim was on the coaching staff when the Ravens defeated the 49ers at Super Bowl XLVII.
In 2015, he joined his father at the University of Michigan as a tight ends coach and an assistant special teams coach. To year later was named running back and assistant special teams coach; in 2019, Jay Harbaugh was named the Wolverines' running backs coach. Special teams coordinator, since 2021, has been a tight ends coach and special teams coordinator.
Jay Harbaugh, his lovely wife Bhritney, and their children Jacob and Norma live in Ann Arbor, Michigan.
Grace Harbaugh
Pretty Grace Harbaugh was born Jesica Grace Harbaugh on June 27, 2000, in San Diego. She graduated from Coronado High School in 2019 and is now attending the University of Michigan. She is pursuing a Bachelor of Arts in Criticism, History, and Conservation and is a Wolverines Women's Water Polo team member.
James Harbaugh
Jim and Miah's son James who came out to his father during Donald Trump's presidential election graduated in August 2019 from the University of Michigan with a Bachelor of Fine Arts in Directing; James Harbaugh is a Visual Merchandiser and community Engagement Specialist at Lush Fresh Handmade Cosmetics North America.
James previously worked for PACSUN in Ann Arbor; back in 2019, he was a production assistant at Ensemble Theatre in Sydney, Australia. He was an assistant director at Sdiversionary Theatre in San Diego and a production assistant at CBS back in 2017.
Jim Harbaugh Wife
In 2006 Jim was at a PF Chang's parking lot in Las Vegas when he met his second wife, 34-year-old Sarah Feuerborn, now Sarah Feuerborn Harbaugh; she was living in Sin City, and he was about to start his new job as head coach at Stanford University.
Sarah Feuerborn Harbaugh
Sarah Feuerborn Harbaugh was born on September 20, 1978, Sarah Feuerborn in Belton, Missouri. She is the daughter of Merle Feuerborn, Alta Feuerborn, also proud parents to Sarah's six brothers Paul, Joseph, Michael, John, Marty, Andrew (both Andrew and Marty have already deceased) and her four sisters, Pamela, Amy, Mary, and Anna.
Sarah Feuerborn Harbaugh got married to her hubby/coach on January 5, 2008. They have four children together; Addison, Katherine, Jack Jr., born in September 2012, and John Harbaugh, born in January 2017.
Related Story: Aidan Hutchinson Mom Melissa Hutchinson