Jordan Caron
Jordan Caron is indeed one lucky guy, not only is he a professional NHL player for the St. Louis Blues and Boston Bruins prior to that. But he is also the boyfriend of Canadian tennis player Eugenie Bouchard.
Ironically, this is not the first time Genie Bouchard has been romantically linked to a hockey player; a couple of years ago it was rumored that she and Alex Galchenyuk, the young NHL player with the Montreal Canadians were presumably dating.
Maybe they did, or perhaps they were just friends; either way, there is a new guy in Eugenie's heart and that is our man Jordan.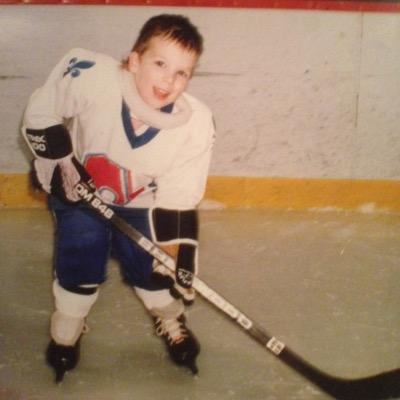 6'3 Jordan Julien Caron was born on November 2, 1990, in Sayabec, Quebec. He graduated from Athol Murray College of Notre Dame. First drafted by the Rimouski Océanic in the 2006 QMJHL, and then came his opportunity to play with the big guys.
The Boston Bruins selected him in the first round (25th overall) in the 2009 NHL Draft and included to the Bruins starting lineup for the 2010-2011 season. Caron, re-signed with the Bruins in July 2014. But placed waivers in October 2014. Ultimately, the Bruins traded him to the Colorado Avalanche on March 4, 2015, the team he played for until July 2015, when he left Colorado in order to sign a one-year, two-way deal with the St. Louis Blues.