Meet gorgeous Jordan Craig a.k.a Jordy C, the girlfriend of NBA player Tristan Thompson. She might have a masculine name but this curvy gal is the definition of femininity, even with the help of modern technology… she's fine!
Her power forward man, scored 10 points with seven rebounds and two assists in 43 minutes in the overtime win against Atlanta on Sunday; and tonight he will face one more time the Hawks in game 4!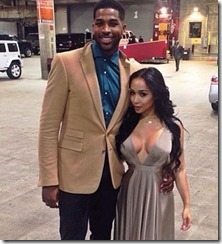 Jordan is a model and is very active on social media, she specializes on Instagram, posting photos of herself and giving out special mentions to the designer of the garment she's wearing. Her photos show she has travelled to many places including Dubai, Paris, Disney World, Jamaica, St. Maarten.
Jordan not only gushes about her appearance, she also posts photos of her luxury cars and of course the occasional PDA snap with Thompson. The couple began dating last year.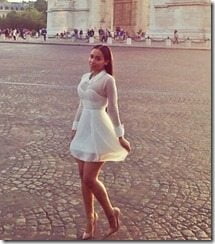 According to playerwives, she was also romantically linked to rapper Tyga and Baron Davis. Her Instagram mantra is "Be a Girl with a Mind, A Woman with Attitude & A Lady with Class'
Jordan is definitely doing very good for herself, aside from modeling she also has a hair extension business.
Comments?
You can find her on Twitter here.