It's been 12+ years since we first met Kimberly Caldwell during her appearance on the second season of American Idol. Life has quite changed for the blonde, she is now not only married, but is also expecting her first child with soccer player hubby Jordan Harvey!
Her 31-year-old hubby Jordan Harvey, is the same Jordan Harvey who plays for Vancouver Whitecaps FC in Major League Soccer.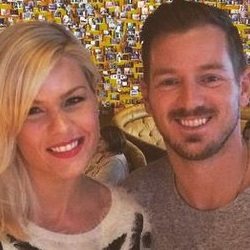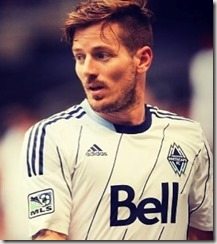 Jordan and the American Idol alum, have been married for only a few months. They tied the knot four-years after they first met. The Gatsby themed wedding was on New Year's Eve at the Bougainvillea Estates in Palm Springs, Calif.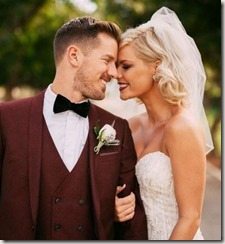 Accoridng to Wikipedia, Harvey started playing club soccer with Strikers FC. Upon high school graduation he played college soccer at the University of California, Los Angeles for four years from 2002 to 2005. After spending a number of years with the Colorado Rapids and the Philadelphia Union, he was traded to the Vancouver Whitecaps FC in 2011.
Kim is not singing much these days, instead she is doing great with her makeup artistry jobs and handbag designing forays.
According to US Magazine, the couple will welcome a daughter and have even picked out a name! Their baby girl's name is Harlow Monroe Harvey!
Major congrats to the happy couple!
Find Jordan on Instagram here.