Lena Stiffel
This pretty gal is Lena Stiffel; the girlfriend of the young German soccer player Julian Draxler. Her boyfriend is currently playing for Paris Saint Germain. He also played for Wolfsburg and prior to that, he played with Schalke in the Bundesliga.
Lena for sure became famous after the 2014 World Cup, when Julian pulled her out from the crown and into the field after they beat Argentina.


–º
Lena Stiffel who is a year younger, met Julian while they both attended the same school (actually met while they were in the fifth grade); they have been an item for about three years.
The youngsters don't live together but they do enjoy vacationing together; she is often seen at the stadium where his team plays; she is definitely the supportive type.

Photographed during the 2014 FIFA World Cup Brazil Semi Final match between Brazil and Germany at Estadio Mineirao on July 8, 2014, in Belo Horizonte, Brazil.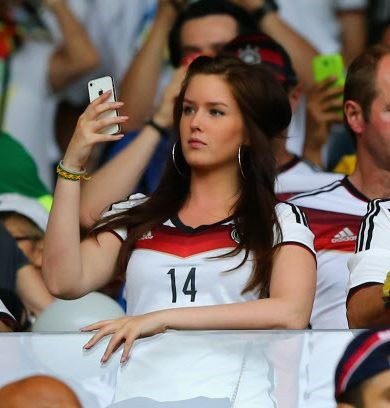 Her boyfriend has also been linked to another pretty gal named Lena (pictured below). Her name is Lena Terlau and she was Miss Schalke 2013/2014 and Miss Nordrhein Westfalen 2014, she is sometimes mistaken by Draxler's girlfriend, Lena Stiffel.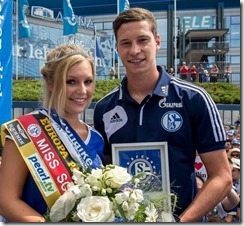 Unfortunately, there is not much info available on the gorgeous Lena; she likes to keep a low profile and although she hangs out with her soccer star she doesn't give any interviews about their status.
However; we found out that Julian and Lena became engaged in 2017, no wedding date has been set thus far.