Fernanda Liz
Fernanda Liz is a stunning model who was recently spotted dangerously close to non-other than NFL ladies' man, Julian Edelman.
Fernanda a Brazilian native, fits right in with the NFL's type. Let's not forget the Patriots wide receiver dated Adriana Lima a while ago and has a daughter with Swedish model Ella Rose.
So who exactly is the alleged new chick? Fernanda Liz was born January 9, 1991 in Sao Paulo, Brazil. She grew up playing both volleyball and basketball.
Like most models, she started young. She was scouted at age 13 by the owner of Mega who saw her walking in the mall with her mom. He invited Fernanda to join the agency then and there! She made her first NYC trip at age 14.
She appeared in an editorial for the April issue of Vogue Brazil that was called Class 2014 –making a major splash.
That same year, she walked the October Alexander Wang x H&M Show, she also walked the fall show for Givenchy and has since won over 400,000 followers on her fernandaliz Instagram account.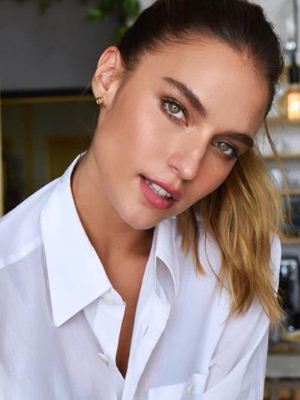 The 5'11" high-end fashion model was most recently featured in Elle, Marie Claire and Harrods Magazine.
The 28-year-old brunette stunner has also kept quite busy in the love department. In fact, rumors say she was even engaged! She and Flavio Sarahyba became engaged back in 2017. However, the couple split shortly after and she went back to the market. A reason for the split was not clear.
It appears Fernanda Liz may have found her new man. She and 32-year-old Edelman were photographed during a making out session after the Met Gala in NYC on May 6. According to TMZ they the two are not in a serious relationship, it's just casual at this point. In a relationship or not, the pair sure looks good together. Wouldn't be just awesome if she and Edelman go on a double date with Tom Brady and Gisele Bündchen!