Julie Ciaramello
Julie Ciaramello, this pretty wag is the lovely girlfriend of Jordan Leggett. 6'5″ Leggett is a tight end for the Clemson Tigers at Clemson University in South Carolina.
He did a spectacular job against the Alabama Crimson Tide, at the 2017 National Championship in Tampa. And we bet his beautiful Julie was there to cheer for him and the rest of his teammates.
Jordan was born on January 31, 1995 in Navarre, Florida where he attended from Navarre High School. After he graduated from high school in 2013, Leggett attended at Clemson University where he is majoring in parks, recreation & tourism management.
As noted, he is not single at all, JL is dating Julie Ciaramello from Duluth, Georgia. The stunning gal first attended Peachtree Ridge high School in Suwanee; subsequently went to Clemson University, from where she graduated from in May 2016 with a Marketing Major & a Management and Psychology Minor.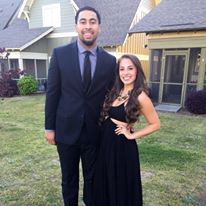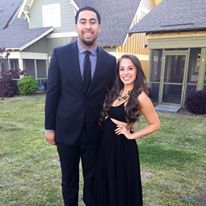 Ms. Ciaramello has been a HR Specialist at NCR Corporation since June, 2016, before that she was a financial advising intern at Merrill Lynch and a business development intern at Course Hero before that.
They do make a terrific couple, right? Sure their heigh difference is noticeable, but same  difference can be found many sports powers couple, and come on, did you see this girl's smile? She is a total babe!! Congrats, Jordan my man you are indeed one lucky guy.