Jenine Wardally Howard
Have you met Jenine Wardally Howard? She is the New Michigan Wolverines First Lady! Her husband, former NBA player Juwan Howard became the new head coach for the Wolverines at the University of Michigan his alma mater; replacing John Beilein, who joined the Cleveland Cavaliers in May 2019.
Juwan Howard Net Worth
Michigan Wolverines' head coach Juwan Howard's net worth has been estimated at $80million as of March 2021. Other reports stated that his net worth is roughly $100 million. Juwan Howard's career earnings go back to his time playing in the NBA, he was the first NBA player to sign a $100 million contract in2019; after seven seasons of playing, he turned to coach in 2013, as an assistant coach to his former team the Miami Heat.
Juwan Howard Salary
Former Fab Five member Juwan Howard's annual salary is $2 million, and a base salary of  $400,000 can increase with bonuses with appearances at the NCAA Championships. Howard signed a five-year contract with the Michigan Wolverines Men's basketball team, worth $11.2 million in June 2019, making him the 10th highest-paid coach in the Big Ten that season.
$5 million his first year of the contract
$4 million his second year.
$3 million his third year.
$2 million his fourth year.
$1 million during his final year
NBA Career Earnings
Juwan Howard signed an 11-year $36 million, his first contract with the Washington Wizards, then Washington Bullets on November 17, 1994.
He  signed a  seven-year contract was worth $105 million on  August 5, 1996
On July 16, 2003, signed a five-year, $28 million contract with the Orlando Magic.
In October 2007, agreed to a contractual buyout agreement worth $14.25 million.
On September 17, 2009, signed a one-year contract with the Portland Trail Blazers.
In July 2010, agreed to a  one-year contract for $1,352,181 with the Miami Heat.
Juwan Howard Early Life
6'8 Juwan Antonio Howard was born on February 7, 1973, in Chicago, Illinois. He is the son of Helena Howard and Leroy Watson. His mother an employee at a Chicago restaurant was 17 when he was born, his dad who served in the Army was working at a Chicago-based telephone company; they married when Helena told him she was pregnant.
Helena was a junior in high school and wasn't ready to be a mother, therefore her mother Jannie Mae Howard adopted Juwan and raised him along with two cousins. A closer look into this time of his life is described in detail by Mitch Albon, author of the book Fab Five, up until today one of the best books he has written and which you can get your hands on through Amazon.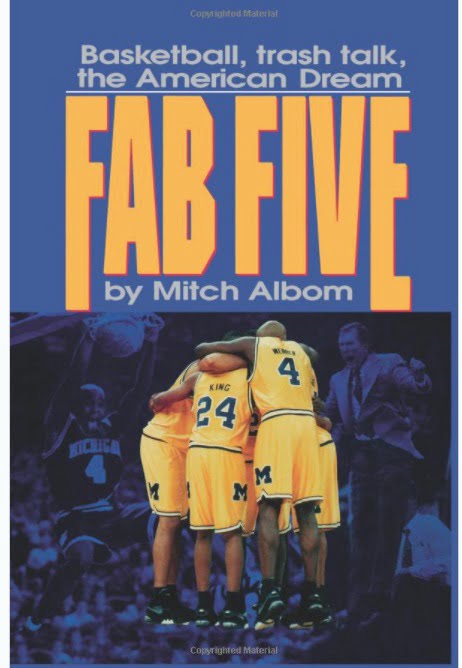 Juwan was his grandmother's pride and joy, her Nookie as she called him; she was his queen. Jannie Mae Howard died of a heart attack in 1992, on the same day he committed to Michigan.
"I think about you all the time, Grandma. You're always in my heart. You, you're the No. 1 person in my life and I . . . I miss you, Grandma." Juwan told his grandma before looking at her tombstone, setting some flowers down and cried for the woman who turned him into the man he is today.
Juwan Howard Playing Career
Juwan Howard started playing sweet basketball when he attended Chicago Vocational Career Academy, where he Vocational's homecoming king, selected for the National Honor Society, winner of the won McDonald's All American honors and was named 1991 All-American basketball player by Parade Mag.
He continued to shine at the University of Michigan; he averaged 11.1 points and 6.4 rebounds in 34 games (started in 31) during his freshman year. the following season he saw action in 36 games, averaged  14.6 points and 7.4 rebounds.
He played in 30 games, averaged 20.8 points and 9.0 rebounds for his junior season, that same year he announced his intention to enter the NBA draft, he had promised to graduate from college to his grandmother and he kept his promise despite he still needed 37 credit hours to her his degree from the University of Michigan.
Howard was selected by the Washington bullets, in the first round (5th overall), during that summer he took summer classes, obtain the 32 hours he needed and the following year returned to campus and received his Bachelor of Arts degree in communications from UM.
Juwan Howard Stats
As a player, Juwan played for the Washington Wizards from 1994 to 2001,  from 2001 -2002 played with Mark Cuban's team the DallasMavericks,  joined the Denver Nuggets in 2002, in 2003 joined the Orlando Magic,  and the Houston Rockets in 2004,  in 2007, returned to Dallas and in 2008 went back to Denver.
In 2008 played for the Charlotte Bobcats and with Trail Blazers for the 209-10 season; Howard spent his finals years playing with the Miami Heat and retired after the 2013 season. His NBA stats are below.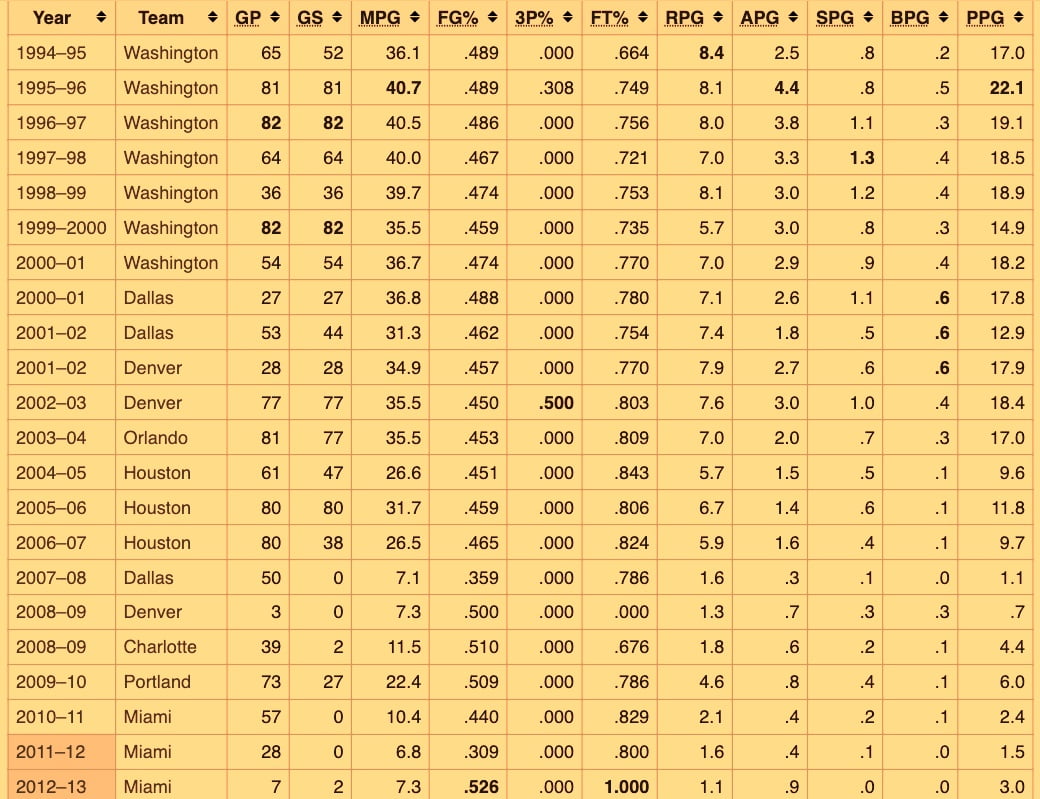 Juwan Howard Coaching Career and Coaching record
Juwan Howard became an assistant coach for the Miami Heat on  September 28, 2013; on May 22, 2019, the Michigan Wolverines announced they hired Juwan Howard as their new head coach. His coaching record is 42-16 (.724); He was named National Coach of the Year by Sporting News and Big Ten Conference Coach of the Year in 2021.
The Michigan Wolverines advance to the Sweet 16, facing Jay Wright and the Villanova Wildcats.
Juwan Howard Wife
Juwan Howard's wife is Jenine Howard formerly known as Jenine Wardally, mother of his two youngest children Jace and Jett.
Jenine Wardally Howard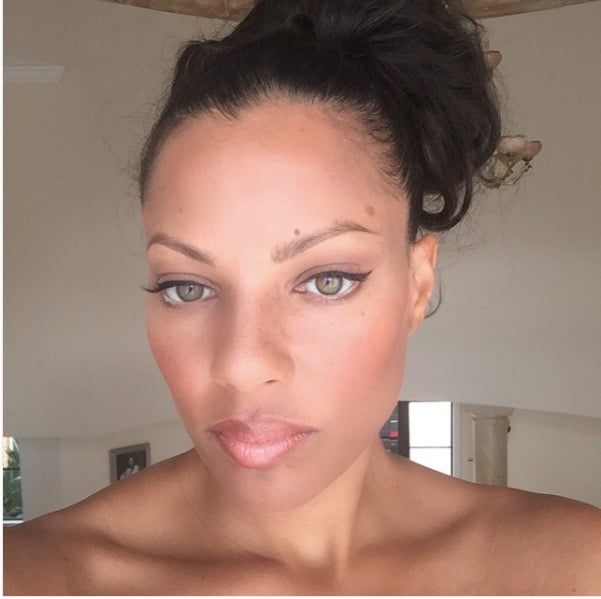 Regarding coach Howard's personal life, we can tell you that he and his stunning wife Jenine have been happily married since July 6, 2002; together they have two amazing sons, Jace born in 2001, and Jett born in 2003.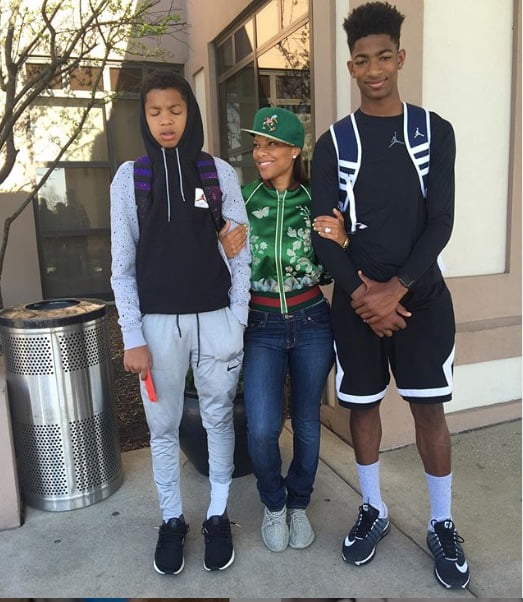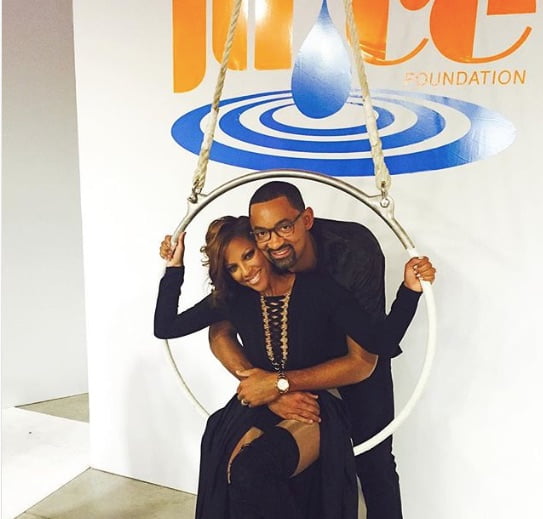 Jenine Wardally aka Jenine Howard met her husband at Alonzo Mourning's party; she is the founder of the Juice Foundation, the foundation that raises funds and awareness for people battling cancer.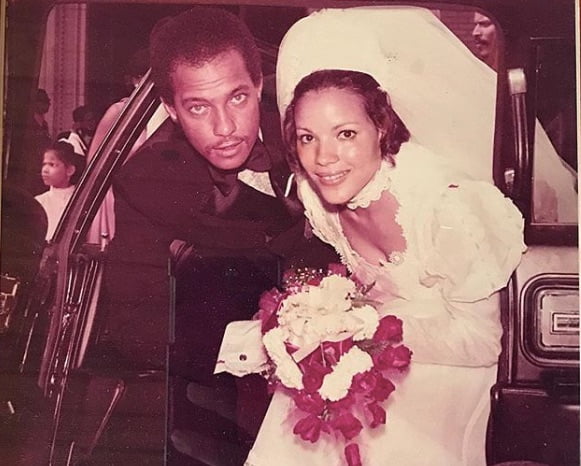 Mrs. Wardally Howard was born Jenine Simone Wardally on February 7, 1975; she is one of the beautiful children born to Mrs. Jermin Ruby and George Wardally, also proud parents to Jenina's sisters, Liesha, Shakira, and Maya.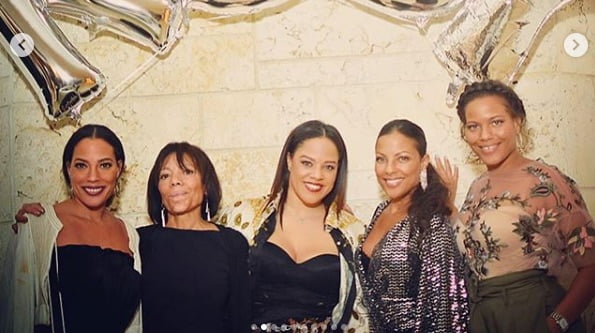 Furthermore, you can find Jenine on Instagram here.
Juwan Howard Children
Juwan Howard Jr.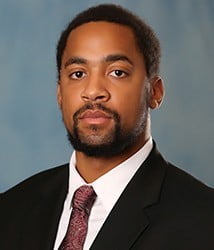 In addition to Jace and Jett, Juwan is the proud father to his eldest son Juwan Howard Jr. born on February 5, 1992, from his relationship with Michigan's Miss Basketball (runner-up) Markita Blyden. 6'6 Juwan Antonio  Howard Jr. is a former forward player for the Detroit Mercy Titans.
Joshua Howard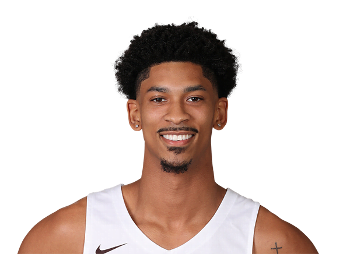 Joshua Howard, a basketball player at Brown University born from his relationship with Tabatha Johnson, Starr Howard a Lacrosse player at William and Mary born from his relationship with Kristy Wilmot, and last but not least is Sky Howard.