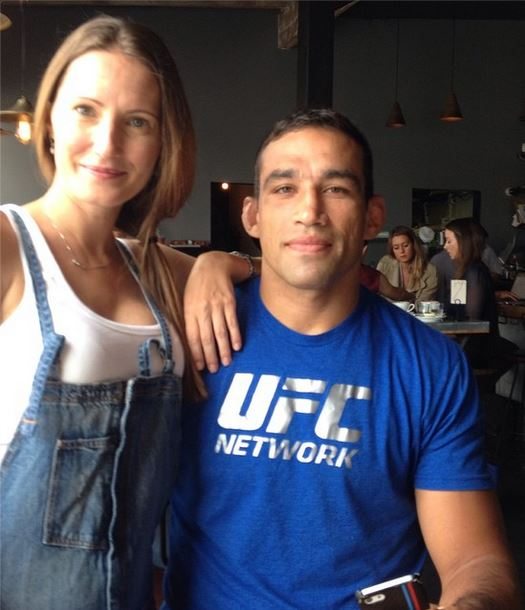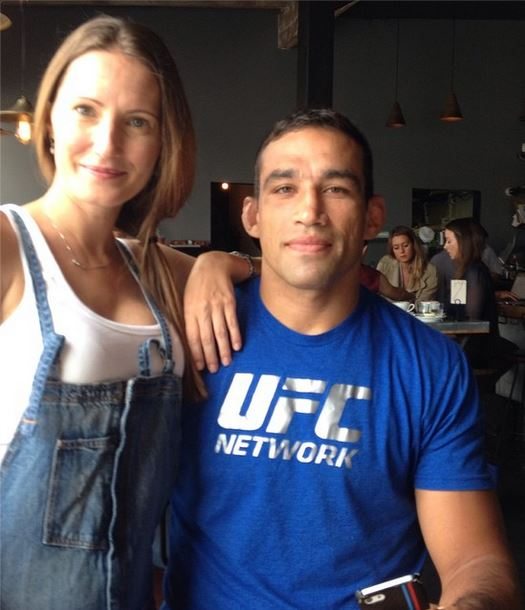 Meet beautiful Brazilian Karine Groff Werdum, she is the lovely wife of fighter Fabricio Werdum. Karine's man is nicknamed "Vai Cavalo," the 36-year-old will face Travis Browne in the upcoming April 19, fight at the Amway Center in Orlando Florida.
Karine is originally from Porto Alegre just like her hubby but the couple live with their two children in Los Angeles, CA.
According to her Facebook, Karine has also lived in Marina del Rey, Cali.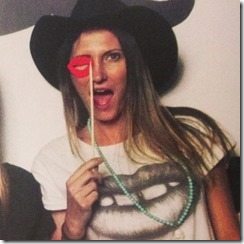 Since making his return to the Octagon, Werdum has won three in a row. Dominating Roy Nelson, stopping Mike Russow and submitting Antonio Rodrigo Nogueira, Werdum once again established himself as one of the top heavyweights in MMA.
This fgith will determine who will face next the reigning champ Cain Velazquez.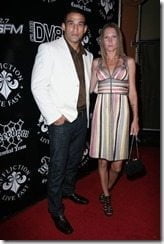 Karine's man also runs Werdum Combat Team –a  Mixed Martial Arts (MMA) academy. Created and run by former PRIDE, UFC, and current Strikeforce fighter Fabricio "Vai Cavalo" Werdum and his life-long training partner, Lucas Pires.
He offers top tier instruction in Brazilian Jiu Jitsu, Muay Thai Kickboxing, MMA, and fitness. There are also training programs for kids and teens.With some of the most decorated and recognized Brazilian Jiu Jitsu practitioners alive today, WCT has both the knowledge and experience to help any aspiring martial artist. You can see her hubby's fighting history here.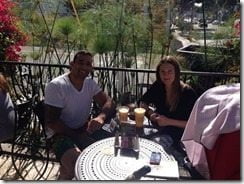 Funny enough her husband took up on training Brazilian jiu-jitsu after a recommendation from an ex-girlfriend. After success in competitive BJJ and submission wrestling, he started his career in MMA. At age 17 he moved to Spain where he taught the art of Brazilian jiu-jitsu, at the time he was a purple belt but three years later he became a black belt.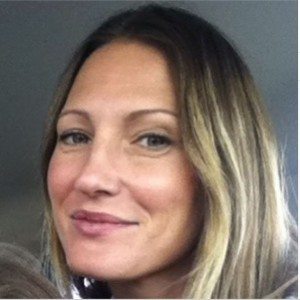 He has been fighting for over a decade. In June of 2010, he solidified his spot as a top heavyweight by submitting Fedor "The Last Emperor" Emelianenko, ending Fedor's unprecedented decade long 28-fight win streak. He is currently ranked as the #2 heavyweight in the world.
Unfortunately there is not much info available on his wife, according to her twitter she is in Public Relations and is the founder and photographer behind onmyway.la –a visual collection about Los Angeles street style scene with a personal passion for fashion, design and creative behavior.
You can find her on Instagram here and on Facebook here.