Meet Christie Lomax; she is the beautiful and wonderful mother of college basketball player Armando Bacot, the 6'10 forward/center with the North Carolina Tar Heels Men's basketball player, under head coach Hubert Davis.
Armando Bacot Father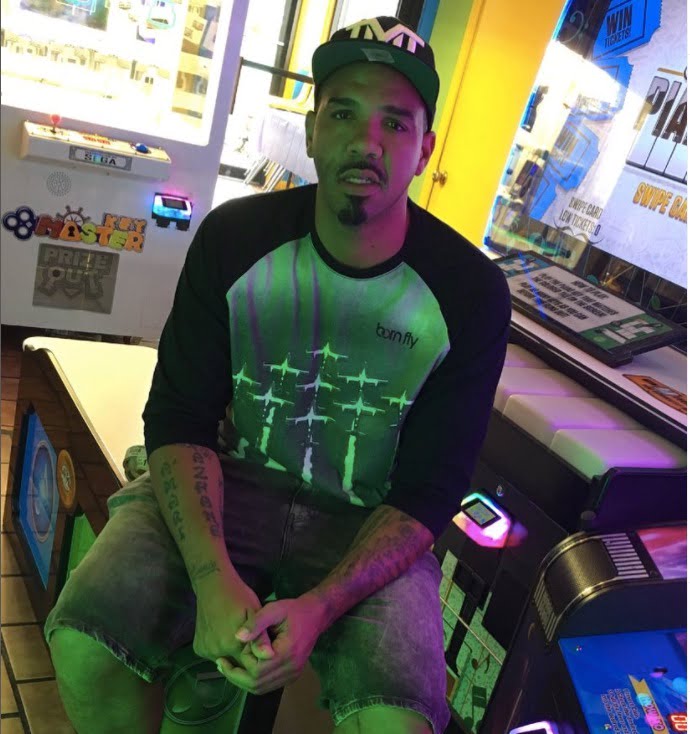 Armando Bacot Sr.
Bacot's father Armando Linwood Bacot Sr. was born on March 1, 1979, in Richmond, Virginia. He attended Armstrong High School and later Virginia State University. He is the owner and manager at UR Approved Motors in Virginia.
Mr. Bacot is married to Mrs. Joya Bacot and takes pride in being father of five wonderful kids, we assumed all of Armando's younger siblings are from his dad's side, King and Joi'L; while his older sister A'mari from Bacot Sr.'s relationship with Christie Lomax and Azhane from his relationship with Kenya Jasper.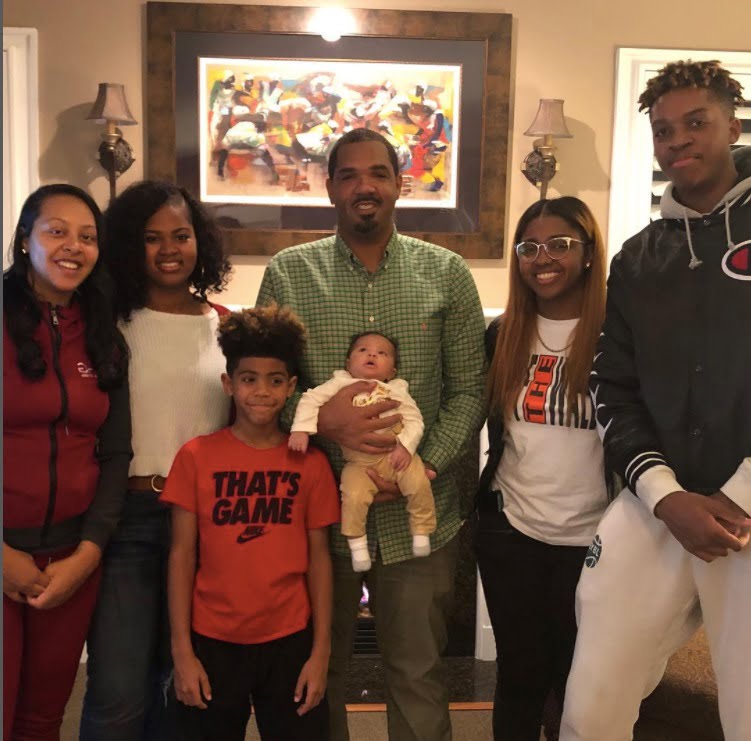 According to his USA team profile, Armando Bacot's grandfather Louis Bacot served in the United States Army that fought in the Vietnam War, his uncle Johann Bacot also served in the U.S.  Air Force while his other uncle Danny Quarles served in the United States Air Force.
Armando Bacot Mother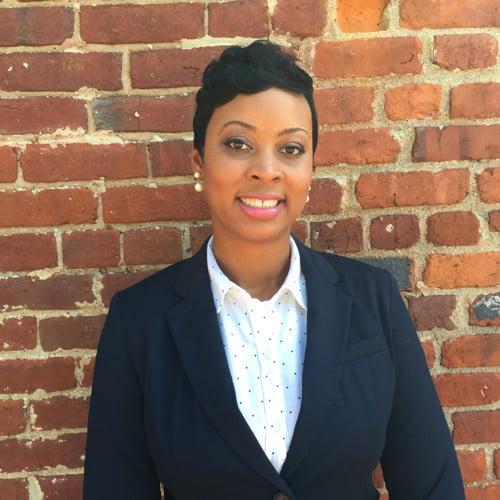 Christie Lomax
Armando Bacot's mom, Christie Ann Lomax Miller was born on May 13, 1979. She attended Virginia State University from 1996 to 1998. Christie Lomax the founder and chairman of F.A.B. Females at Best is a realtor at Virginia capital Realty; before that, she worked for the Realty Group.
Armando Bacot Siblings
A'mari Bacot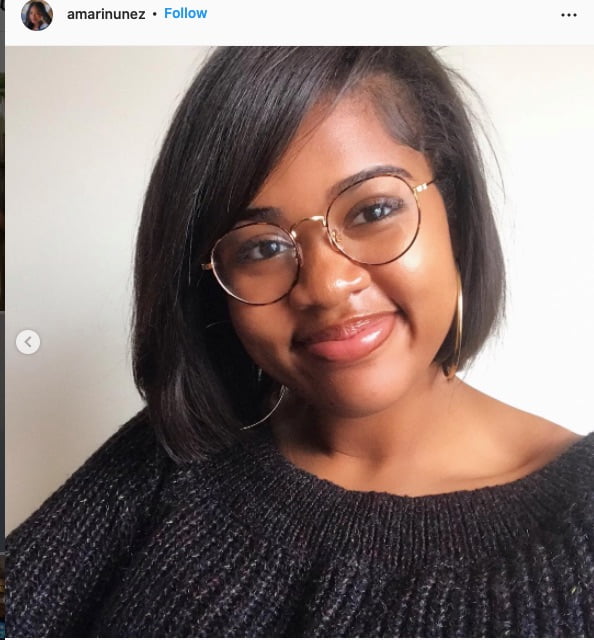 Armando Bacot's has two older sister A'mari Bacot, who played volleyball at Old Dominion, where she also graduated in 2021, with a Bachelor of Arts in English and Professional Writing. Before Old Dominion A'mari attended Varina High School.
Fifth-grader King Bacot, is following in his brother's footsteps and is becoming a promising young basketball player.
Joi'L Bacot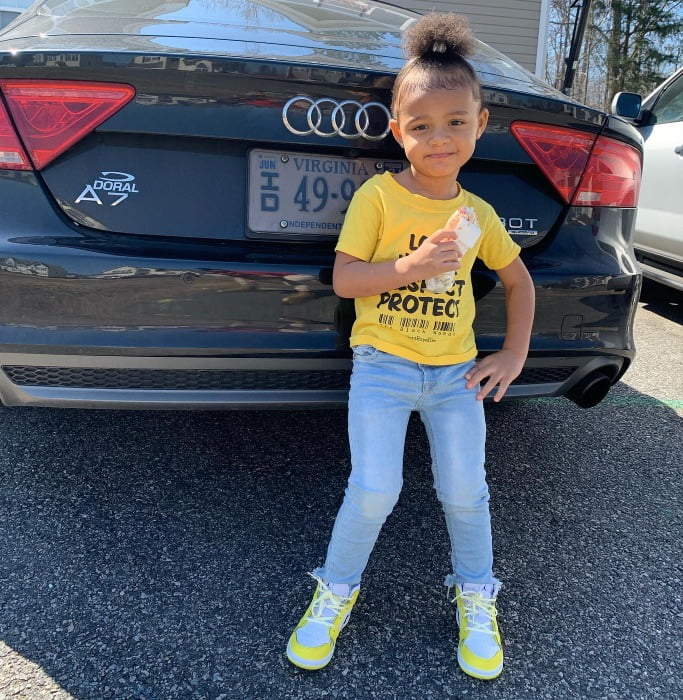 Joi'L Milan Bacot is Armando Bacot's youngest sibling, she was born in October 2018.
Armando Bacot Girlfriend
It looks like Armando Bacot doesn't have a girlfriend at this moment.
Armando Bacot High School
Bacot played three years at Trinity Episcopal School and later transferred to the IMG Academy in Bradenton, Florida for his senior year, he averaged 12.4 points, 7.7 rebounds and 1.8 blocks. Bacot led his team to the 2019 prep national championship and received an honorable mention of 2019 MaxPreps All America.
Armando Bacot UNC
Armando Bacot committed to play with the Tar Heels at UNC, on August 16, 2018. He chose UNC over offers from Oklahoma State, Kansas, Villanova, Duke, and Virginia Commonwealth University.
"I want to go to a school where I can come in and play," Bacot told D1Vision's Jacob Polacheck last August. "I want to come in and have an impact but also win and possibly be a one-and-done. I also want a good educational school."
He averaged 9.6 points and 8.2 rebounds in 32 games his freshman year
Armando Bacot won the Danny Green Most Improved Player team and Dean Smith Most Valuable Player of the Year during his sophomore year. He averaged 12.3 points and 7.8 rebounds the following season in 29 games (28 starts). Bacot averaged 16.5 points, 12.8 rebounds in 37 games all starts.
Armando Bacot Height & Weight
Bacot was born in Virginia stands at 6-10 (2.08cm) and his weight is 240lb (109kg).
Weight 6 ft 10 in (2.08 m),
Height 240 lb (109 kg)
Full Name Armando Linwood Bacot
DOB March 6, 2000
Hometown Richmond, Virginia
High School IMG Academy
Parents Armando Bacot Sr and Christie Lomax
Siblings brother King, sisters Joi'L, A'mari and Azhane.
Girlfriend Unknown
Armando Bacot Burger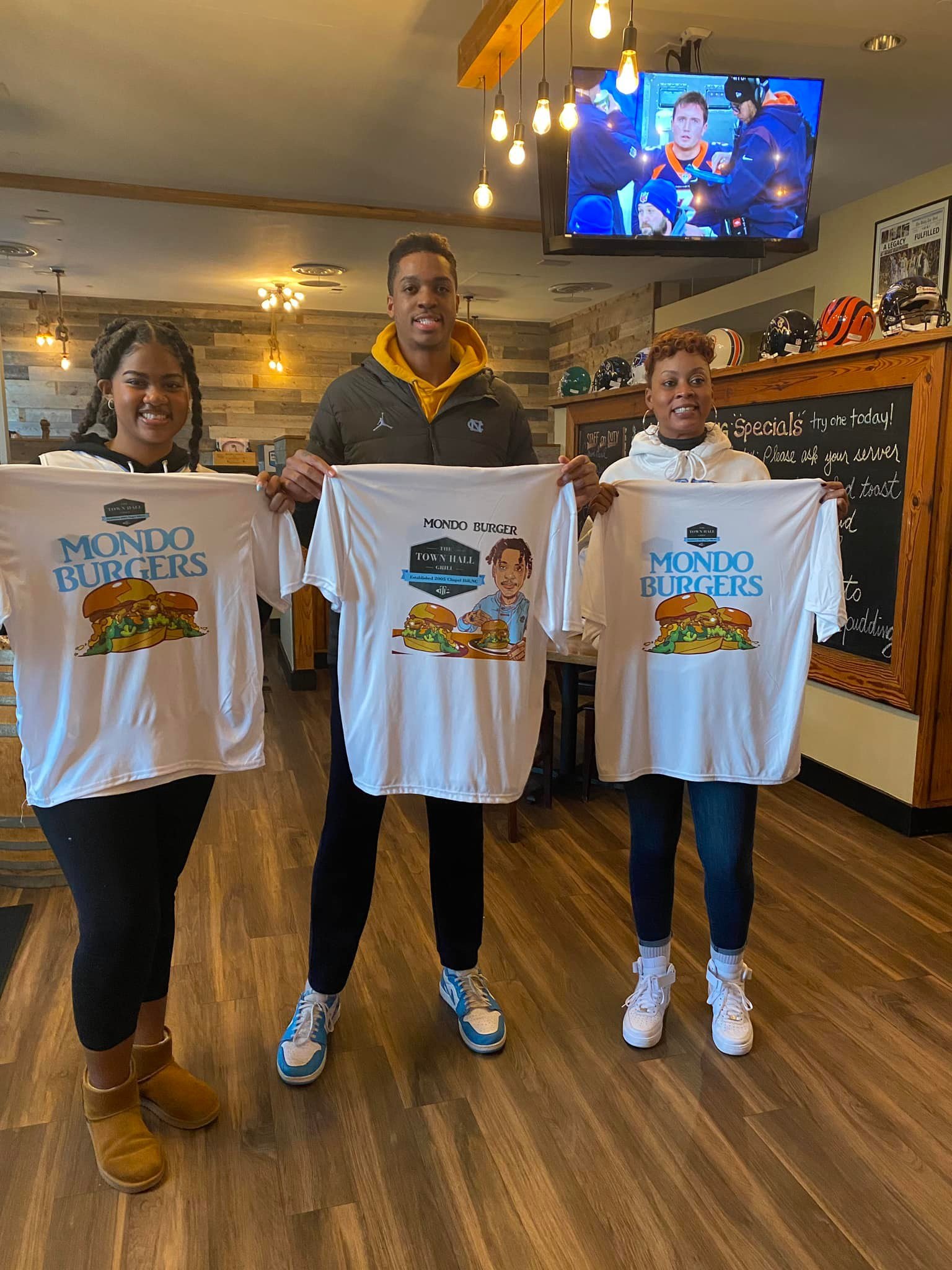 Armando Bacot's burger is the Mondo Burger was created by him for game day. Bacot's Mondo Burger has onions, Applewood smoked bacon, barbecue sauce, smoked gouda cheese, lettuce, C.A.B. Patty in a delicious brioche bun and is available at TOWN HALL BURGER & BEER DURHAM for $13.  You can order online here.
Armando Bacot Stats

Armando Bacot Merch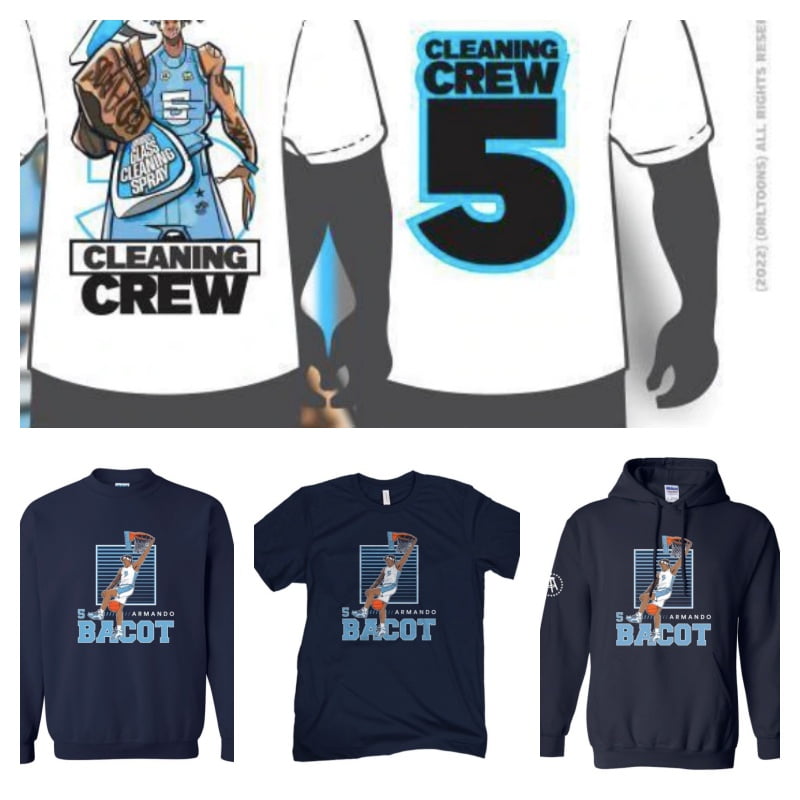 Armando Bacot's merch is available on his website. It includes a series of t-shirts starting at $35.00 edition tees for $40, hoodies, sweatshirts check them out.
Related Story: Caleb Love Mother Alecia Thompson