Kathy Leutner
Meet Kathy Leutner; this stunning model is the longtime girlfriend of professional ice hockey player Sidney Patrick Crosby. Her man is captain of the Pittsburgh Penguins of the National Hockey League.
Sidney Crosby's girlfriend is Kathy Leutner. She is an American model who has already hit some magazine covers. We don't know the exact date Crosby and Leutner began dating, but it may have been as early as 2008. It looks like a very serious relationship.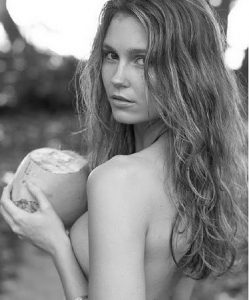 Kathy was born Kathryn A. Leutner in 1986. She is one of two daughters born to John and Judith Leutner of Hernon, Virginia; also the proud parents of Kathy's stunning older sister, Jennifer Ann Dybsky.
High School, Lacrosse & Modeling
Pretty Ms. Leutner was born in Chantilly, Virginia. Where she graduated in 2004 from Chantilly High School. Just a year after she was discovered while at the mall with her beautiful mum.  Modeling wasn't however in Kathy's plans, after all, she could have been a tremendous lacrosse player. Did you know that she got a partial scholarship from James Madison University? This is what she said early on her modeling career.
"It was always a job that I wanted to do, so when I got to see them I was really excited," she said. "It was really a dream come true. At that point, sports was really my main focus," she said.
SKathy Leutner has been modeling since the age of 18 when she was discovered near her hometown in Virginia. She was in the running for SI Swimsuit 2011 model search, but sadly she didn't make it. One thing important to mention is that Kathy was the only model from Click, her model agency to get an in-person meeting with Sports Illustrated.
She worked for Abercrombie & Fitch and has been on the cover of Fitness magazine many times. Kathy Leutner has also made advertisements for Faviana Couture and Hollister Co. She works with Click Models Agency.
There's not too much information about this hot, long-legged model, seems that the couple has managed to keep their relationship out of the spotlight. However now and then you can spot these two together.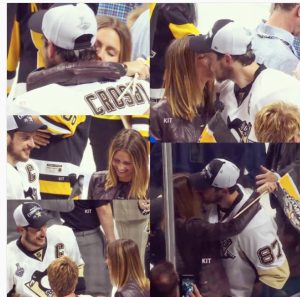 More photos below.