Katie Levitre
Katie Levitre is the stunning and supportive wife of NFL player, Andy Levitre. Mrs. Levitre and her offensive lineman hubby belong to the Atlanta Falcons family these days. Keep reading to know Katie Levitre's bio.
Her hubby was born Andrew Steven Levitre on May 15, 1986. The California native studied at San Lorenzo Valley High School in Felton, California, where he was a two-way lineman.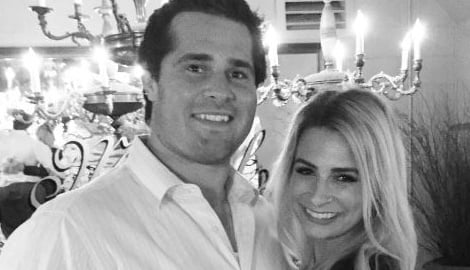 He went on to play college football for the Oregon State Beavers. He was drafted in the second round, 51st overall by the Buffalo Bills. The following year he was named to the 2009 NFL All-Rookie team. He stayed with the team until 2012.
In early 2013, the 6-foot-2-inch, 303-pounder signed a six-year $46.8 million deal with the Tennessee Titans. In 2014, Levitre started all 16 games at left guard, bringing his consecutive starting streak to 96 games.
On September 2015, the Titans traded him to the Falcons. That season he started all 16 games at left guard and blocked for an offense that ranked seventh in the NFL averaging 374.1 yards per game.
Alright now to the good stuff, meet Katie Levitre.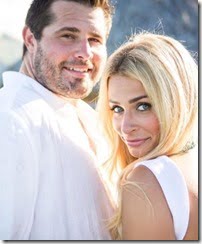 She was born Katie A. Riznyk 25-years-ago. She grew up in Orchard Park, NY. She has one older sister, her father owns a medical practice in Orchard Park and her mother is the property manager of a medical park.
The lovely blonde is a former NFL Cheerleader and College Sideline Reporter.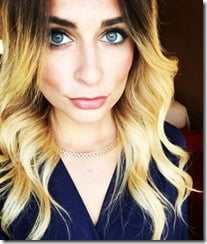 She graduated from Orchard Park High School and was a member of the High School National Honor Society, editor of the school newspaper, and anchor on the televised morning announcements. The blonde played softball and field hockey and held two State Scholar-Athlete Awards.
She later went on to Buffalo State College to pursue a degree in broadcast journalism. While interning at Citadel, (the company that owns the Buffalo Jills) she was approached by the coach, who asked her to try out to become an NFL cheerleader. Katie did try out and spent one season with the Buffalo Jills. She successfully completed two internships including Channel 2 in Buffalo.
She did some modeling as she went on the team Caribbean cruise trip to shoot the famed Buffalo Jills Swimsuit Calendar. From there Katie went on to appear on Maxim.com.
Cancer scare
However, she's been through her fare share of trials. According to proplayerinsiders.com, while still in college Katie had to have her entire thyroid removed after doctors feared cancer.
She and her NFL stud tied the knot on July 4, 2015. For their honeymoon, the pair traveled to Bora Bora, where Andy swam with sharks.
There's no doubt Katie is her husband's biggest fan.  She is a seasoned NFL wag, who understands just how important her support to her man is.
At nine months pregnant and while expecting the couple's first child, Katie attended the Georgia Dome to watch her man do his thing against the Seattle Seahawks –in their divisional round game.
Labor Time!!
Right after the game started, baby Levitre apparently wanted to come out and watch daddy play as well! That's right! Katie sat through the game while she was in labor!
A few hours later after the game, Katie Levitre and Andy welcomed the baby daughter, Lily Gene, born January 14, 2017.
In my opinion, her support and commitment to her man should never be questioned after that!
She and Andy are also the proud owners of two Blue French Bulldogs named Titan and Olive. The couple split their time between Nashville TN and Atlanta GA.
You can follow Katie Levitre on Twitter here and find her on Instagram here.