Kira Andrea
This stunning lady is Kira Andrea; she is the girlfriend of former NFL player Kendrick Norton, who until July 2019, played defensive tackle for the Miami Dolphins.
He also played for the Carolina Panthers; prior to the NFL, Norton played college football at the University of Miami. The Panthers drafted him in the 7th round of the 2018 NFL Draft.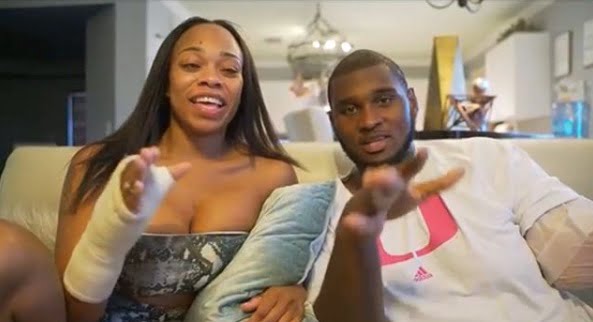 On July 4th, 2019, 6'3″ Norton a young and talented athlete was driving with his girlfriend Kira Andrea got involved in a serious two-car collision; his black 2017 Ford F250 rolled over onto its roof after colliding with a concrete barrier.
In order to removed Kendrick from the car paramedics at the scene had no other option but to amputate his arm. Kira who was also in the vehicle suffered minor injuries.
5'3″ Kira Andrea, 23, is a British model, with Hawaiian, Puerto Rican, American and African roots. She describes herself as a mother-daughter and a loyal friend on Twitter.
Kira started her modeling training at a very young age at John Casablanca Modeling Academy; she graduated laude with a Bachelor of Arts degree in Criminology and Psychology from FAMU.
Ken and Kira live in Florida, their channel Ken & Kira New Beginnings on YouTube already has 1,746 subscribers.