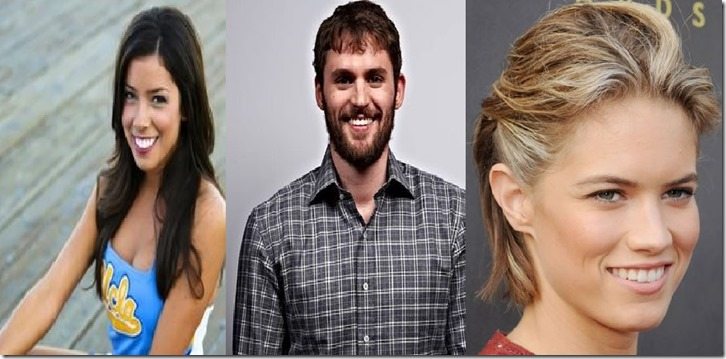 25-year-old Basketballer Kevin Love currently playing for the for the Minnesota Timberwolves is no more!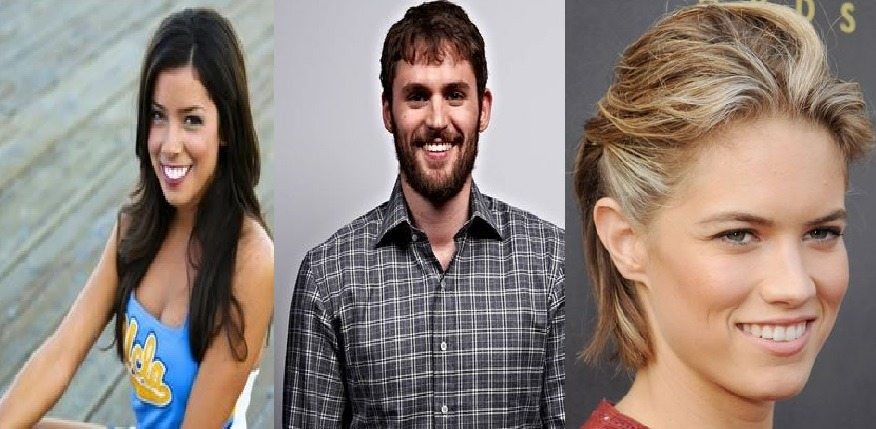 Did you hear Minnesota Timberwolves plan to trade Love to Cleveland for 2014 No. 1 overall draft pick Andrew Wiggins, 2013 No. 1 overall pick Anthony Bennett and a future first-round pick?
Let's get to other more interesting business about Love's life, how about his, love-life? We all remembered his hot cheerleader girlfriend Elise.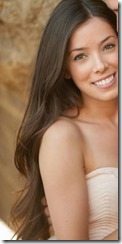 The lovely gal is a Territory Manager at REM Sleep Labs –where she is in charge of educating and advising physicians and staff on sleep testing and the importance of prescribing CPAP equipment for patients with respiratory sleep disturbances, such as Obstructive Sleep Apnea (OSA). The Medical Sales Representative attended Aliso Niguel High School graduating in 2006. She then graduated in 2010 from UCLA with a degree in Economics.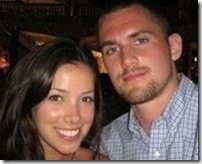 Elise and Love met at UCLA, where she was a cheerleader. During their time together she was said to be a pre-med student. Novak was also captain of the nationally ranked competition dance team. She belonged to UCLA Dance Team, Spirit Squad, Kappa Kappa Gamma Sorority.
All that seems ages ago since Elise is now a happily married woman who goes by the name of  Elise Anne Roskopf.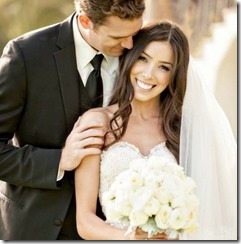 Lovely Elise tied the knot to Michael Roskopf earlier this year. The couple married on March 22, 2014 in Newport Coast, CA.
You can find Mrs. Roskopf  on Facebook here and take a look at more of her amazing wedding snaps.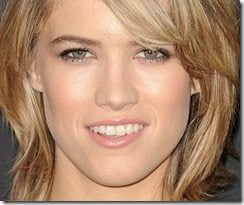 Now is the turn for the current gal in Kevin's heart, actress and model Cody Horn. We ar enot sure how they got together but they seem to be a couple for quite a while now. They were first spotted in 2012 and some reports even say they lived together.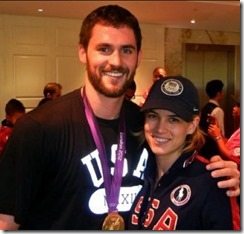 Cody Horn is an actress with a pretty solid resume. Her film work  including movies Magic Mike, and End of Watch,Rescue Me, and you might have seen her on a her guest appearance in "The Office."
Cody sure gets her looks form her mother Cindy (née Harrell) a former model. Her father Alan F. Horn, is a very succesful entertainment executive who is currently serving as the Chairman of Walt Disney Studios. She clearly has spent plenty of experience in the spotlight but she tires to keep a low profile. On an article from Marie Claire she said she considers herself "old school" which means she's not so into social media. But she does love CNN.com—it's her favorite site.
But she is not totally old school, she does have an stylist! Her favorite designers/brands include: Stronghold Jeans ("great unprocessed denim"), Dolce & Gabbana, Jean-Paul Gaultier.
Some other site claim they are not a couple anymore but neither have been seen with other people. What do you think?
In his six seasons with the Timberwolves, the three-time NBA All-Star averaged 19.2 points and 12.2 rebounds.
Both Horn and Love are from California.
You can find Kevin on Twitter here.