Rhonda Banchero is no stranger to basketball, not only she is a former basketball player, but she is also the proud mother of college basketball player Paolo Banchero, the talented 6'10 forward currently playing for the Duke Blue Devils directed by the legendary head coach Mike Krzyzewski.
Paolo Banchero Sweat & Weight Loss
Paolo Banchero sweats heavily, this condition has him losing over seven pounds per game. His coaches handle him with a special drink called BOA.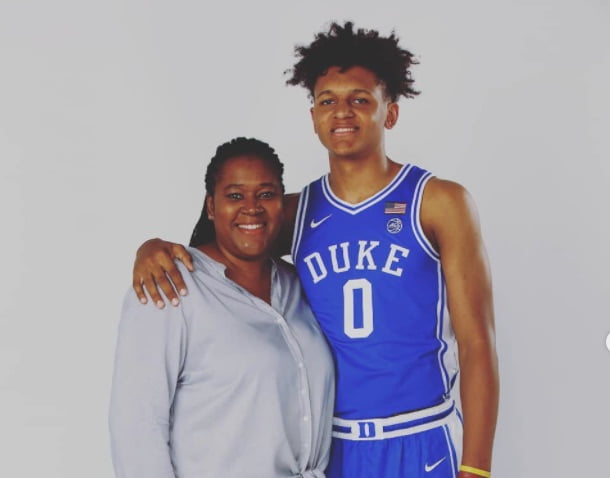 "And you can see him here: He is a heavy sweater. He loses about seven pounds per game," Rowe reported. "So they're having him drink a special fluid called BOA. It's an oxygenated fluid that will actually absorb immediately once it goes in his mouth to help him not have cramps. This is a very unusual issue, but they are all over it, and I love the sports science helping keeping their big man on the floor."
According to their website, BOA Endure drinks "Its high-powered blast uses oxygen to propel atomized nutrients into your body. BOA's Endure replenishes sodium, which can help you hydrate up to ten times faster. When you're competing or training at maximum output, and rapidly losing sodium, fast matters."
— Barry Badrinath (@badrinathbarry1) December 1, 2021
Paolo Banchero Father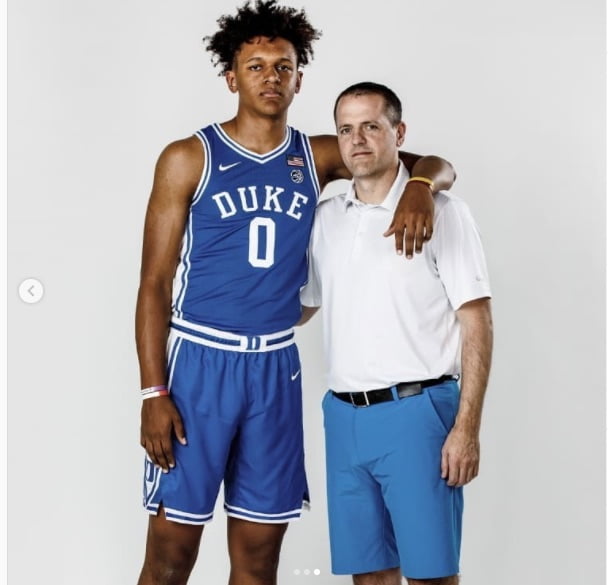 Mario Banchero
Paolo Banchero's father is Mario Banchero, born on April 16, 1974. Mario graduated from O'Dea High School in 1992 and from the University of Washington in 1997, with a Bachelor of Arts in Communications.
Mr. Banchero is managing partner at 1150 LLC and president and owner of Mondo and Sons in Tukwilla, Washington;  before that, he was the president of Genesee Merchants Association; he served as Vice-president and secretary at the City Of Seattle Southeast District Council and was a board member of Rainier Chamber Commerce.
Paolo Banchero Mother
as previously said Paolo Banchero's momma knows her way around the basketball court.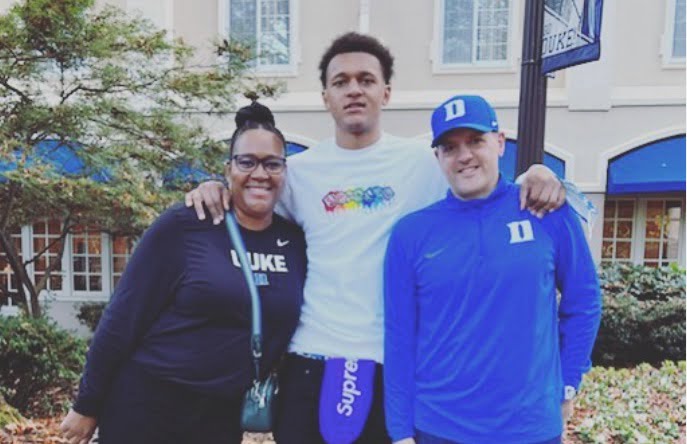 Rhonda Banchero
In Seattle, Washington, Paolo Banchero's mom Rhonda Banchero was born Rhonda Smith on May 1, 1973. Standing at 6'2 Rhonda played basketball at Franklin High School and later at the University of Washington from 1991 to 1995.

Rhonda Banchero recorded  2,948 points, 803 rebounds. with the Huskies, she was the second-highest point total in Washington history, twice named to the District VIII All America team, three-time All Pac 10 pick, member of Seattle Reign, and inducted into the Huskies Hall of Fame in 2004. Rhonda and Mario Banchero met during her senior year at the University of Washington, ironically, Rhonda and Mario grew up a few blocks from each other and even attended the same school, but never noticed each other.
"I must have looked right over him because he was a late bloomer,"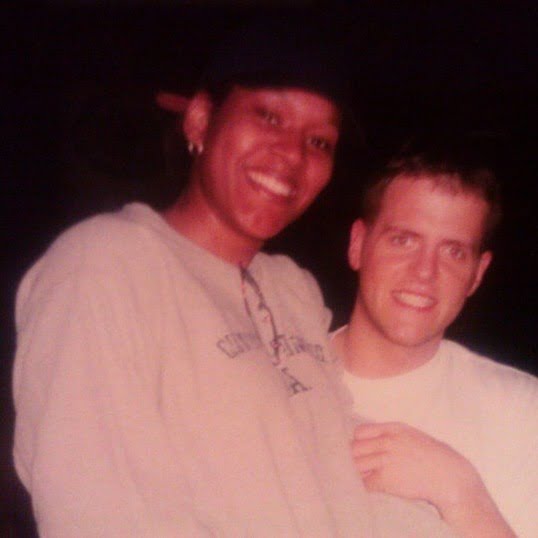 They got married on July 31, 1999. They have since welcomed three kids, Paolo, Mia and Lio. Check out the video below, where you'll hear from Mario about the marriage proposal.
Rhonda Banchero was drafted by the Sacramento Monarchs in the third round (46th overall) in the 1000 WNBA draft.
Paolo Banchero Sister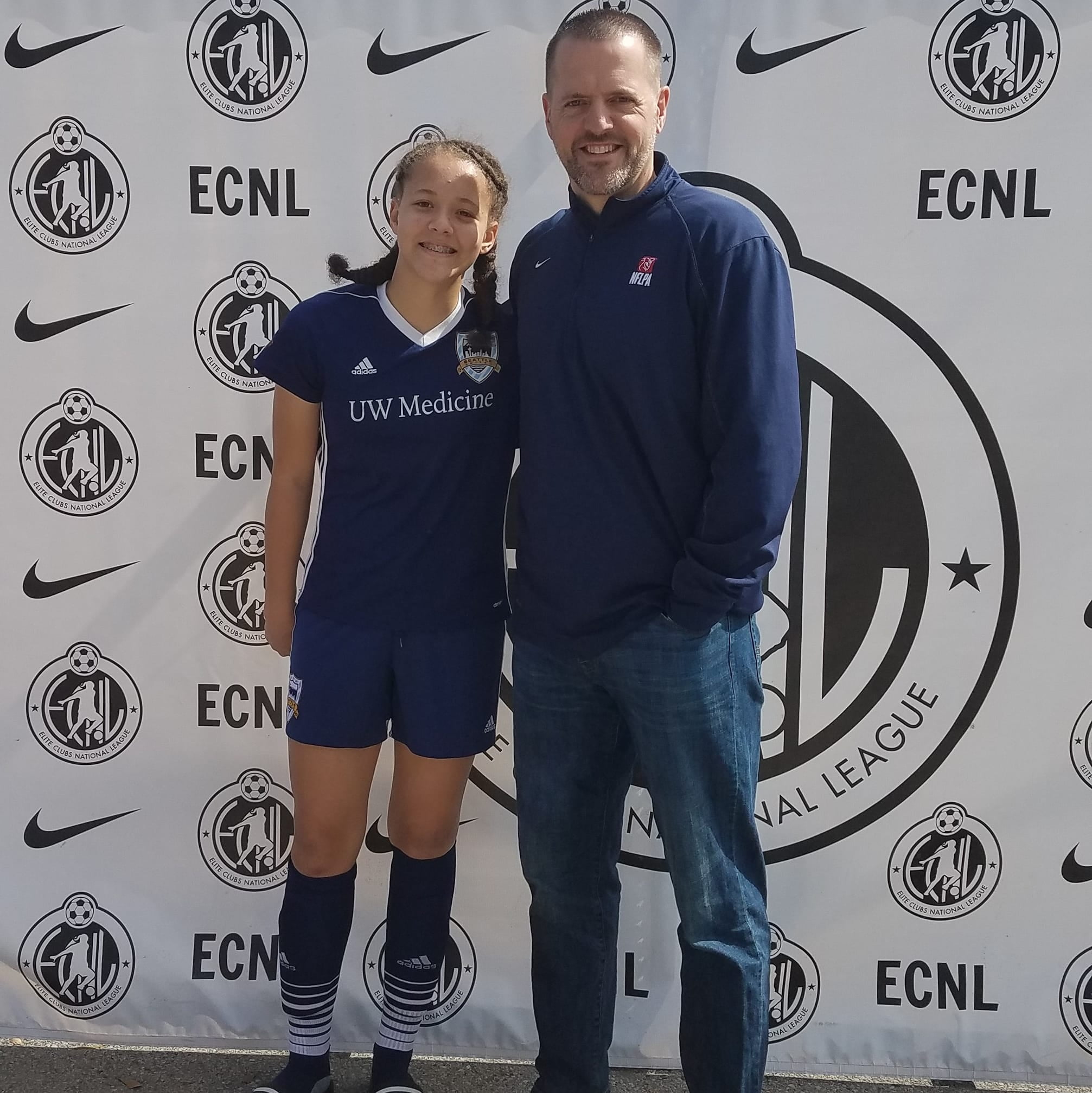 Mia Banchero
Paolo Banchero's sister Mia Banchero stands at 5'10 and is 17 years old, unlike her brother and mom, Mia opted for soccer, she is a defensive midfielder at Reigh Academy and Holy Names Academy in Seattle, Washington.
My goal in college is to participate in soccer while pursuing my degree. I hope to bring what I've learned from my parents and coaches into full view and use their lessons to guide me in my next phase of athletics and adulthood.  I am a physical, competitive teammate that is passionate about soccer and learning as much as I can through coaching and camaraderie with my teammates. Off the pitch, I am a person of high moral character and introspection.
On the pitch my size and quickness makes me a formidable presence. I am a thoughtful (not soft) teammate and I am a skilled passer. Not fancy, but accurate and I am constantly thinking of how to distribute the ball to put my teammates in the best position to score.
As for academics, I am still trying to figure out what the future holds as a working professional, and that makes me excited to explore the array of possibilities a university course offering can bring.
Paolo Banchero Brother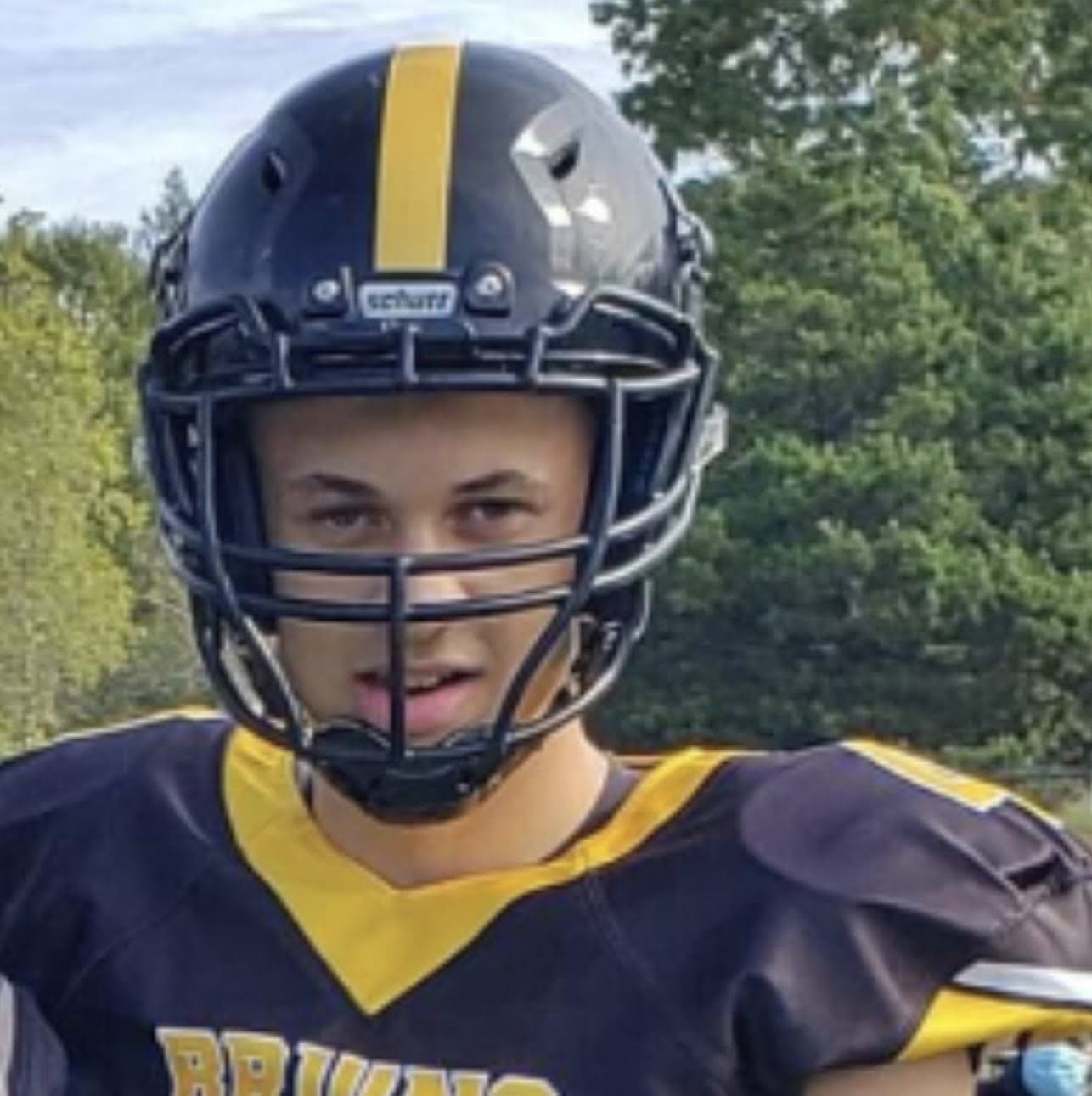 Lio Banchero
Not much information is out there about Paolo Banchero's little brother Lio Banchero, born on Giulio Banchero who is graduating from O'Dea High School in 2026. Lio also an athlete is a football player for the Benson Bruins.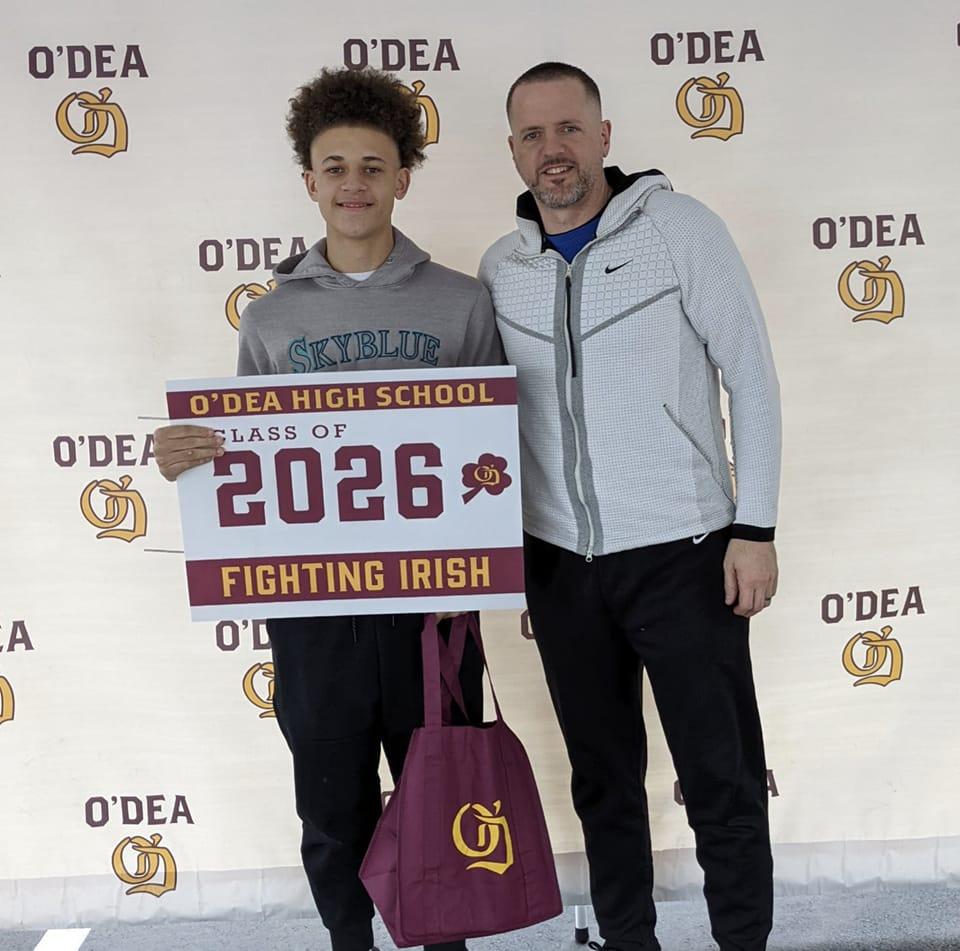 Paolo Banchero Girlfriend
It seems that Paolo Banchero has a girlfriend, at least he had one a year or so ago when Tennessee Head coach Rick Barnes asked him.
We just talked about everyday stuff, and then he asked me if I had a girlfriend. I told him yes, and then he said is she cute. Haha!

Of course, I said yes, and then he said he was sure she wouldn't mind me coming to Knoxville, Tennessee.
Paolo Banchero Height and Weight
Paolo Banchero born on November 12, in Seattle Washington, weighs 250 LB or 113kg and his height is 2.08 m or 6'10 inches.
Height 6'10
Weight 250 LB.
Age 19
DOB November 12, 2002.
Hometown Seattle, WA.
Paolo Banchero Ethnicity
Paolo Banchero's ethnicity is Italian American; he was born in the United States, but thru his dad Mario who is of Italian descent, his grandparents emigrated from Northern Italy in the 90s', they were coal miners in Black Diamond as well as farmers. Paolo Banchero received his Italian citizenship in February 2020.
"They reached out a couple of years ago about the possibility," said Mario of the IBF wondering if his talented son's Italian name meant verifiable Italian roots. "Once they contacted us, I filled them in that we've actually been pursuing (getting Italian passports)."
Paolo Banchero Tatoo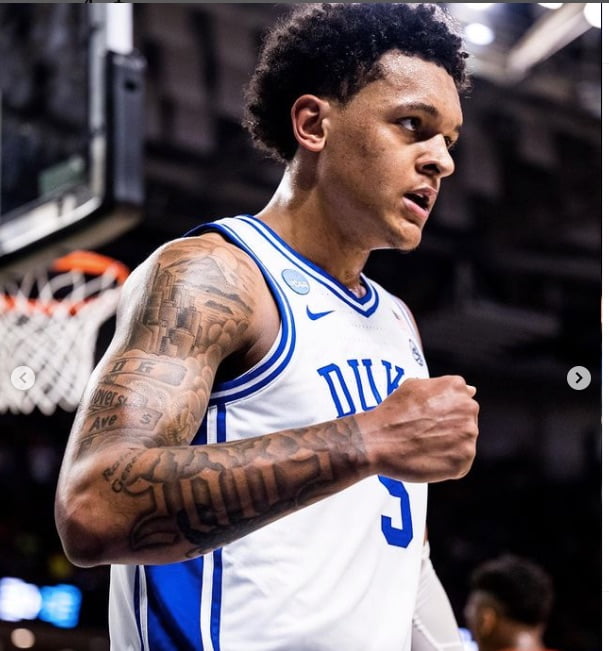 Paolo Banchero has not one but several tattoos, the largest is on his right arm, according to Slam his tattoos "Traces of his journey to this point are tattooed across his burly right bicep—the downtown Seattle skyline in intimate detail, with Mt. Rainier edged in the background; the name of the street where he grew up and his family continues to reside; the location of the Rotary Boys and Girls Club, where Paolo first picked up a basketball. "I carry [Seattle] with me everywhere I go. Seattle is always going to be in me and a part of me," Banchero says. "Part of my mission is to try to put Seattle on the map and get us as much recognition as I can."