Jessica Ziolek
Jessica Ziolek a stunning and model is the longtime girlfriend of Arkadiusz Milik, the Polish soccer player, who is a striker for the Poland National Team and Dutch soccer team Ajax. Would you like to know more about Milik's GF Jessica? Check the rest of her story below.
Jessica Ziolek's fab stud Arkadiusz Milik was born February 28, 1994 in Tychy, Poland. He was discovered by soccer coach Slawomir Mogilan aka Moki, by the time Milik was 15 he joined Polish soccer team Rozwój Katowice, two years later he signed with Gornik Zabrze and in 2012 joined Bayern Leverkusen.
He joined FC Augsburn on a loan for the 2013-14 season and Ajax the season that followed, after a successful season with Ajax, Bayern Leverkusen agreed on selling Milik who signed a four-year-deal for €2.8 million with Ajax on April 1, 2015.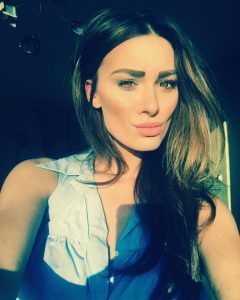 20-year-old Jessica Ziolek and Milik have been dating since 2013, Ziolek was born in Poland on August 11, 1995, she works as a model and is represented by Max Models.
But Jessica wasn't as confident with her looks as she is today, long before she became a model, she was aware her nose was not her most appealing asset, so she went under the knife to correct it, she shared her story on TVN Style's show "Secrets of surgery". Besides modeling Jessica works as a radio host at RMF 24