Kristen Laviolette
Meet Kristen Laviolette; she is the beautiful wife of NHL coach Peter Laviolette. The current head coach for the Nashville Predators was a defensive man for the New York Rangers and the USA National Team prior to his retirement in 1987. No doubt you already knew that, but just in case let's see five cool facts about Coach Laviolette.
* 6'2″ Peter Laviolette was born in Franklin, Massachusetts.
* Graduated from  Franklin High and Westfield State College.
* In addition to playing with the Rangers during the 1988-1989 season, he also played with several IHL and AHL teams.
* In 1987, started his coaching. Career as the head coach of the ECHL Wheeling Nailers, followed by a stint with the Providence Bruins, before becoming an assistant head coach for the Boston Bruins.
* Before the Predators hired him on May 6, 2014, he coached the New York Islanders, Carolina Hurricanes, Philadelphia Flyers, and was the head coach of the US Olympic men's hockey Team at the Winter Olympics in Turin, Italy in 2006.
With that noted, are you ready to meet Mrs. Laviolette? Let's meet in the same fashion we talk to you about her hubby.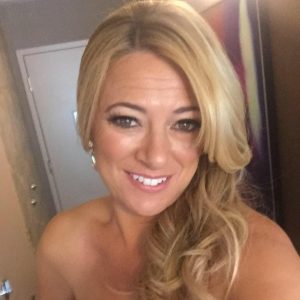 * Mrs. Laviolette was formerly known as Kristen Jean Hasenfus.
* She was born on July 10, 1975, in Norfolk, Massachusetts.
*  Studied at the International Air Academy; she was working at the Delta Airlines counter when she met Peter, who was at the time playing for Providence.
* They tied the knot in June 1996.
Nowadays they have three children together; daughter Elisabeth, and two sons, Peter III, and Jack.