Leticia Busso
Leticia Busso is apparently the new girlfriend of basketball player Joakim Noah, the NBA player currently a free agent who previously played with the Chicago Bulls the team that selected him in the 2007 NBA Draft.
Leticia Busso's boyfriend Joakim Noah is one of the children born to former Tennis/ Cameroonian tennis player Yannick Noah now a singer and Cecilia Rodhe, who was crowned Miss Sweden in 1978, who are also the proud parents of Joakim's sister Yélena Noah.
Joakim attended Lawrenceville Prep, Poly Prep Country Day School and the United Nations International School before receiving an athletic scholarship at the University of Florida. He was playing with the Gators and studying world religions and Arabic when he entered the Draft, where he was the ninth overall pick in the first round in the 2007 NBA draft.
He made his NBA debut with the Bulls on November 6, 2007, during the 2008-09 season he averaged 6.7 points and 7.6 rebounds per game and 10.7 points and 11.0 rebounds per game for the season after that. He signed a five-year, $60 million contract extension with the Bulls on October 4, 2010. He averaged 14 points and 11.7 rebounds in 24 games during that season after he underwent surgery to fix ligament damage in his hand.
He was named to the 2014 All-NBA first team in June, 2014, the same season he was named a reserve in the 2014 NBA All-Star Game for the second time in his career, the first was alongside Luol Deng on January 24, 2013. He averaged 7.2 points and 9.6 rebounds during the 2014-15 season, he sprained left shoulder in December, during a game against the Brooklyn Nets and a slight tear on December 23, he was ruled out for two to four weeks. The Bulls were facing the Dallas Mavericks when Noah was ruled out for four to six months after re-injuring his shoulder.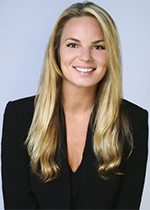 Joakim Noah's new girlfriend is the lovely Leticia Busso, Avril Lavigne's close friend, former talent manager and event planner in New York and currently an estate broker.
Leticia Busso, has Argentinean and Italian ancestry, she was born in Argentina, but his family moved to Paris when she was ten years old. She studied in London before moving to New York where she became a talent manager and event player for Troy Curtis Group in 2013.
Ms. Busso decided to pursue a career in residential sales, her family is in buying and selling hotels business, along her brother they owned a real estate business, she is a real estate agent at Douglas Elliman.