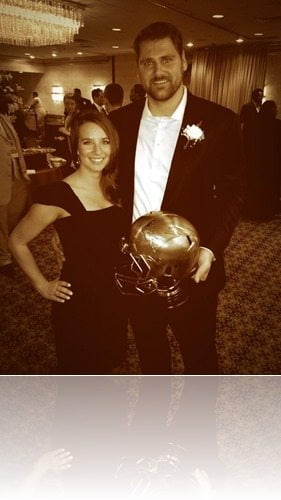 Check out Ms. Lindsey or Lindsay Force, she is the  girlfriend turned fiancée of Sebastian Vollmer, the German/ American  offensive tackle for the New England Patriots. Would you like to hear all about her?
30-year-old  Sebastian Vollmer was selected by New England in the  second round with the 58th pick of the 2009 NFL Draft. Vollmer who was born in Dusseldorf, North Rhone, Germany spoke little English when he was attending at the University of Houston.
Vollmer's girlfriend Lindsey Force, 30,  has been involved in The Patriots events in the community, she joined other Patriots Wags when they visited the children at Boston Children's Hospital last January.
She was born Lindsey Denise Force in Houston, Texas, currently living in Foxboro, Massachusetts.
There isn't info about her, unfortunately, but at least we have several of her photos, lovely girl indeed!