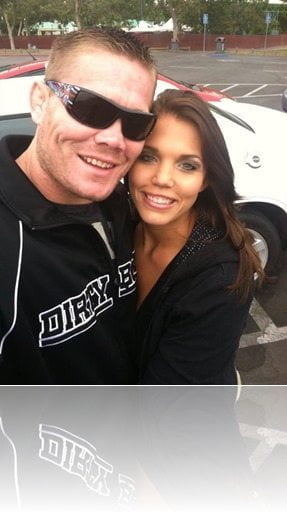 Meet the lovely Lisa Riggs, this Fab MMA Wag is the beloved wife of MMA fighter Joe Riggs.
Joe Riggs, born Joseph Jonathan Riggs in Sanford, Maine. Riggs known by his nickname Diesel grew up in Phoenix, Arizona. Riggs joined the UFC in 2004 and made his debut at UFC 49, where he defeated Joe Doerksen by submission on October 21st, 2004.
He holds a record of 55 fights with 40 wins and 14 losses, his last bout which he won was against Mike Bronzoulis at Bellator 106. He was supposed to face  Paulo Thiago at UFC Fight Night 51 on September 13, 2014, but unfortunately that won't be happening, why?
Riggs was no other choice but to pull out of the fight after accidently shooting himself in the leg while cleaning a pistol at his home.
Yikes!, I n case any of you are interesting in gory pics, TMZ has the exclusive photos of Riggs' wound, I'm telling you they are pretty nasty.
Let's move on to much pretty stuff, and when it comes to Riggs' wife Lisa we meant insanely beautiful.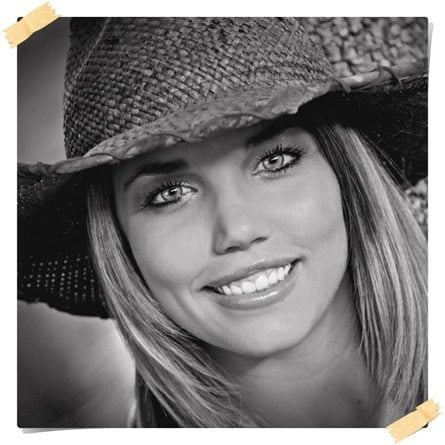 34-year-old Lisa Riggs, born Lisa Ann VanMeter, to Lori and Steven VanMeter in Arizona. She graduated from Cactus High School in 2005. Lisa and Riggs started dating when they were teenagers, she has stuck with  him through his ups and downs.
Lisa and her MMA stud got engaged in 2006 and on June 16, 2006, that same summer Lisa gave birth to their son, sadly the child died shortly after birth.
Their second son Joseph Diesel Riggs was born on June 28, 2007,  and on November 29, 2009 their little and adorable daughter Jadin was born.
This is a little bio on Lisa Riggs in her own words..
My name is Lisa! I am happily married to a great and loving guy, Joey. We also have 2 beautiful children together. I am a college graduate but currently a stay-at-home mom to our two kids, Joey and Jadin. Life couldn't be better!