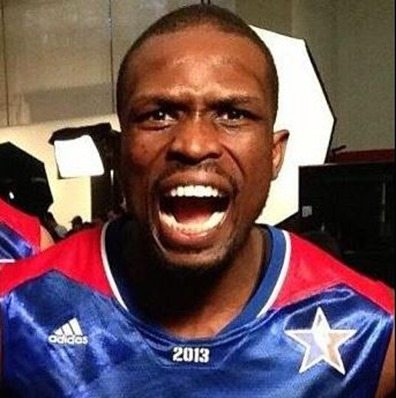 Meet the guy who will replace LeBron James! We were all stunned to find out James had returned "home" to the Cavaliers following his defeat to the San Antonio Spurs; but for 29-year-old Basket baller Luol Deng means just another opportunity. And who better than the man who was ranked the second-best prospect in the country, just right below James himself!
Deng has finalized his agreement with the Miami Heat and sources say the free-agent forward signed a two-year-deal for $20 million. According to sources he will hold a player option on the 2015-16 season after Heat president Pat Riley and Deng's agent Ron Shade talked on Saturday and completed the deal on Sunday morning.
Luol was originally born in South Sudan. His family moved –to scape from civil war –to both Egypt and the United Kingdom –after his family was granted political asylum –while he was growing up and became a British citizen in 2006.
It was in Egypt where he became interested in the sport and was taught by his older brother and former NBA center Manute Bol. At the early age of 14 –and with several junior achievements –her moved to the U.S to play Basketball at Blair Academy in New Jersey.
He spent only one season at Duke University before declaring for the NBA Draft where the Phoenix Suns selected him 7th overall in 2004; he was then promptly dealt to the Bulls based on an earlier agreement. The 6 ft. 9 in player, spent his first 10 years in the NBA with the Chicago Bulls before being traded to the Cleveland Cavaliers in 2014.
Among his achievements we find Deng was named to two straight All-Star games as a member of the Bulls in 2012 and 2013. As a British player he was also called to competed for England at the 2012 Summer Olympics.
He has had a solid career, but little is known about his personal life, we do know he comes from a big family. His father Aldo, is a member of the Sudanese parliament, and his mother is Martha Deng. Luol is one of nine children, siblings are: older brother Ajou Deng, Deng Deng, Arek Deng, Ayak Deng, Abuk Deng, Aknie Deng, Chier Deng and Akon Deng.
But little is known about his romantic status. According to online sources he was in a short relationship with author Kola Boof. It appears he is flying solo these days but things in Miami can get pretty ..heated!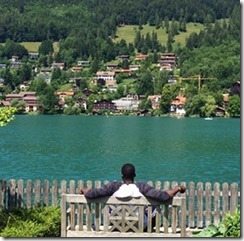 The number 9 t-shirt is also dedicated to several charities, he also has his own foundation, which is a non-profit organization that uses basketball as tool to give hope to those in Africa, USA and the UK.
What do you think of Deng?
Find him on Twitter here and on Instagram here.