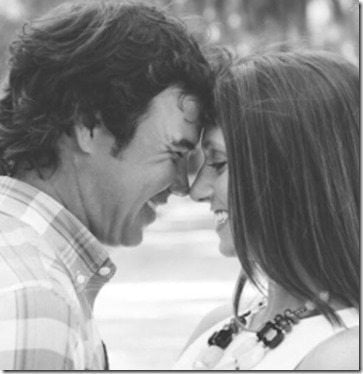 Meet Kelly Van Slyke, she is the girlfriend of 27-year-old golfer Brian Harman. Her boyfriend just qualified for the British Open following his win at the 2014 John Deere Classic!
Harman is a first time winner but he shone Sunday afternoon in Illinois. He held on over the final 18 holes to earn a spot in the Open Championship. It is now officially British Open week how do you think he will do?
His lovely girl, Kelly will sure be cheering for her man.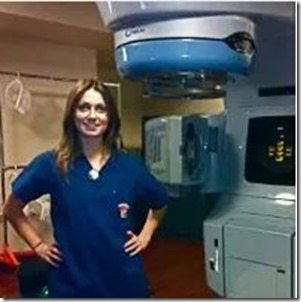 Kelly and her man reside in Sea Island, Georgia. They have been dating for nearly two years and became engaged recently. Last April an ecstatic Harman tweeted, "She said yes!!" with two exclamation points. The couple met in San Diego.
Ever the romantic and outdoorsman, Harman found a unique way to pop the question.
"She's been doing some turkey hunting with me," he said. "I taped the ring on the inside pocket of some (of her new) camouflage pants. I videotaped the whole thing, her trying on the pants and finding the ring. It was awesome."
Kelly who is a radiation therapist, describes herself on her Twitter bio
Traveler, Music Lover, Pilates Enthusiast
Kelly 29, works in Brunswick and travels with him to tournaments when she can.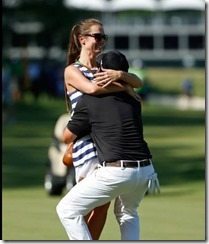 She was born Kelly Marie Van Slyke and she is originally from NY, according to her LinkedIn she attended SUNY Geneseo from 2003-2007 for her Bachelors' degree in Biology. In 2010 she graduated from State University of New York Upstate Medical University with a Bachelor's Degree in Radiation Therapy.
Right out of school she worked for Genesis Healthcare Partners and as a radiation therapist at UC of San Diego Radiation Oncology South Bay. According to her Facebook she currently works in the Southeast Georgia Health System.
Harman is sure in a good place right now, he feels his golf game is in "good shape" and the numbers back him up. He had made 10 cuts in 14 events entered in the 2013-14 campaign and his goal is to contend in every tournament and put himself in position to win; he said back in April and it looks like that is exactly what he is doing!
Without a doubt Kelly and Harman are having a great year so far!
You can find her on Twitter here.