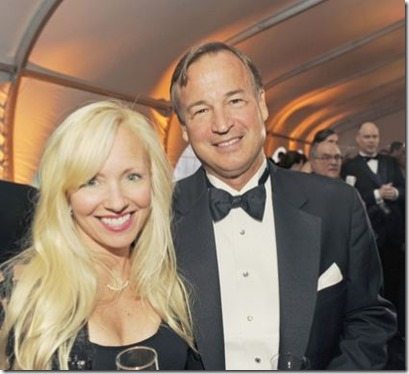 Business man Mayo Shattuck is the husband of Baltimore Ravens oldest cheerleader, Molly Shattuck. Earlier this year we heard the couple have actually decided to go their separate ways but they are still married so his still-wife recent scandal is surely going to raise a lot of questions for him!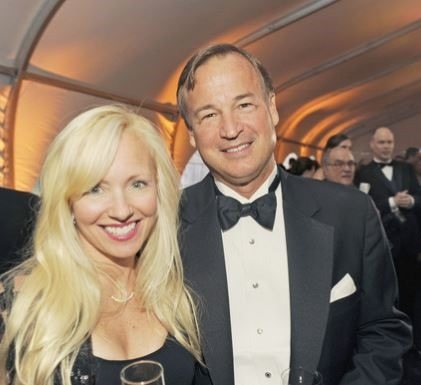 Molly Shattuck has been arrested and charged with rape and unlawful sexual contact with a 15-year-old boy, Delaware State Police said Wednesday morning.
Mayo is already a well known figure on his own, but he has gained even more exposure for having been married to the former Molly George, with whom he fathered three children. At age 38, his wife became a part of the Ravens Cheering Squad. While his wife caught the headlines, Mayo called her Wonder Woman, because "she's able and willing to tackle just about any endeavor, even one as challenging as making the Ravens' squad at age thirty-eight. Once his wife decided to try out, Mayo became something of a cheerleader himself.
"He's been very supportive and encouraging," Shattuck said. "He knew it was on my list of things to do. We had talked about it on and off for a long time. In January, I told him, 'I think I want to go for it this year and see what happens.' My attitude was, why not try it? What do I have to lose? I knew if I didn't try, I might regret it for the rest of my life."
Mayo's wife did not only made it to the squad 9-years ago but she became the creator of the Vibrant Living Philosophy and a part-time coach of the Baltimore Ravens Cheerleaders.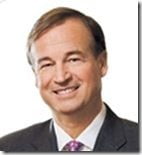 Shattuck was born in 1954 in Massachusetts and received his Bachelor of Arts degree from Williams College and his master's degree in business administration from Stanford University. He also has received an honorary Doctor of Public Service degree from the University of Maryland, Baltimore County.
Mayo is the former CEO of Constellation Energy a position he held from 2001 to 2012. Shattuck is Chairman of Chicago-based Exelon Corporation, the nation's number one competitive energy provider. Exelon's electric and gas utilities serve approximately 6.6 million customers in Illinois, Maryland and Pennsylvania, and its generation company operates the largest fleet of nuclear power plants in the nation.
From 1997 to 1999, he served as Vice Chairman of Bankers Trust Corporation, which merged with Deutsche Bank in June 1999. From 1991 until 1997, Shattuck was President and Chief Operating Officer and a Director of Alex. Brown Inc., which merged with Bankers Trust in September 1997.
He met Molly when they both worked at Alex. Brown financial firm. He made her his second wife in 1997.
Mayo and Molly have three children, sons Spencer and Wyatt and daughter Lillian, all pictured below. He is actually a father of five; he was previously married to first wife Jennifer W. Budge with whom he fathered two children; son Mayo IV and daughter Kathleen.
Shattuck currently serves on the Board of Directors for Gap Inc. He also serves as a Director for Capital One Financial Corporation. 60-year-old Mayo, has been widely recognized for his civic and professional leadership.  Among his awards, he has received Loyola University's Business Leader of the Year; Ernst & Young's Master Entrepreneur of the Year, and Noble & Greenough's Distinguished Graduate Award.
You can read a full profile on him here.