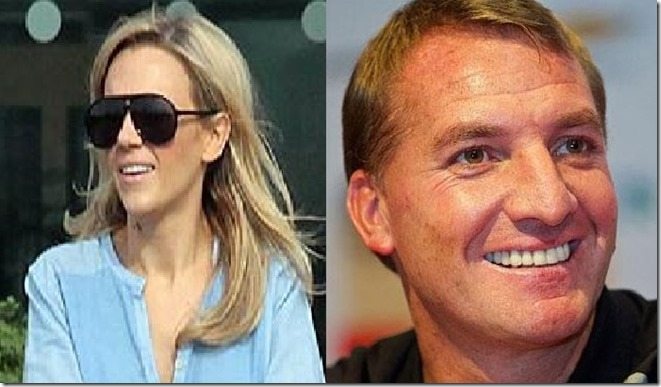 Meet Charlotte Hind, the girlfriend of Reds manager Brendan Rodgers. On tonight clash her boyfriend is considering resting Steven Gerrard admitting that he regards Saturday's match at home to Chelsea as more important. If it's not that important would we see Charlotte around?
The couple had had a rough year dealing with their relationship, let's read more about the stunning blonde below.
Miss Hind, 31, is ten years younger than Rodgers, who broke up with wife Susan earlier this year. When Rodgers moved out of his family home, lost some weight and whitened his teeth it was associated to his new romance.
Charlotte –who is a former club employee –was identified as the woman he started visiting, according to her neighbors. While at Liverpool she was the travel coordinator of the club.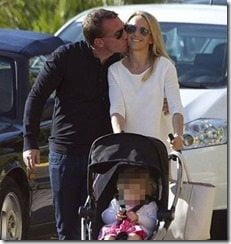 The couple was pictured together as early as February, just months after split from his wife of 13 years. Early in February, it was said the 41-year-old father of two children –including son Anton Rodgers, who currently plays for Swindon –moved into the home of Charlotte, a £1.2million new flat. To add to the drama Rodgers denied for most of the year having a relationship with Ms. Hind.
Fast forward to May, and they were taking a nice vacation, according to reports. The Liverpool chief was reported to be "on holiday with Charlotte." Media reports read. Hinds, was seen hugging and playing with her young daughter in small village.
Liverpool boss Brendan Rodgers was seen all smiles as he enjoyed an outing with Charlotte and her daughter at a small village in Spain. Rodgers clearly gets along well with the little girl as he was seen sharing a tender moment, giving her a hug as her mother, looked on smiling. The trio looked relaxed and happy as they went shopping and for a stroll in the sun-kissed locale.
Back in August when Liverpool kicked off the 2014-15 season by beating Southampton 2-1, Hind was at the game, viewing from the comfort of the director's box.
Charlotte is actually tied down as well, her little baby daughter is the product of her five-year marriage to Steven Hind –who also worked for the club –but the couple is allegedly divorcing.
Even thought the couple hasn't confirm the relationship, it has become pretty obvious to deny now.