Bryn Recker
Have you met the lovely Ms. Bryn Recker? She is the girlfriend of NFL player BenDiNucci, the rookie quarterback currently laying for the Dallas Cowboys.
DiNucci from Atlanta, Georgia played football and basketball at PineRichland High School and subsequently at the University of Pennsylvania prior to transferring to James Madison.
The Dallas Cowboys selected him in the seventh round (231st overall) in the 2020 NFL Draft. He made his debut with the Cowboys on November 1st, 2020 against the Philadelphia Eagles after Andy Dalton suffered an injury and remained in concussion protocol.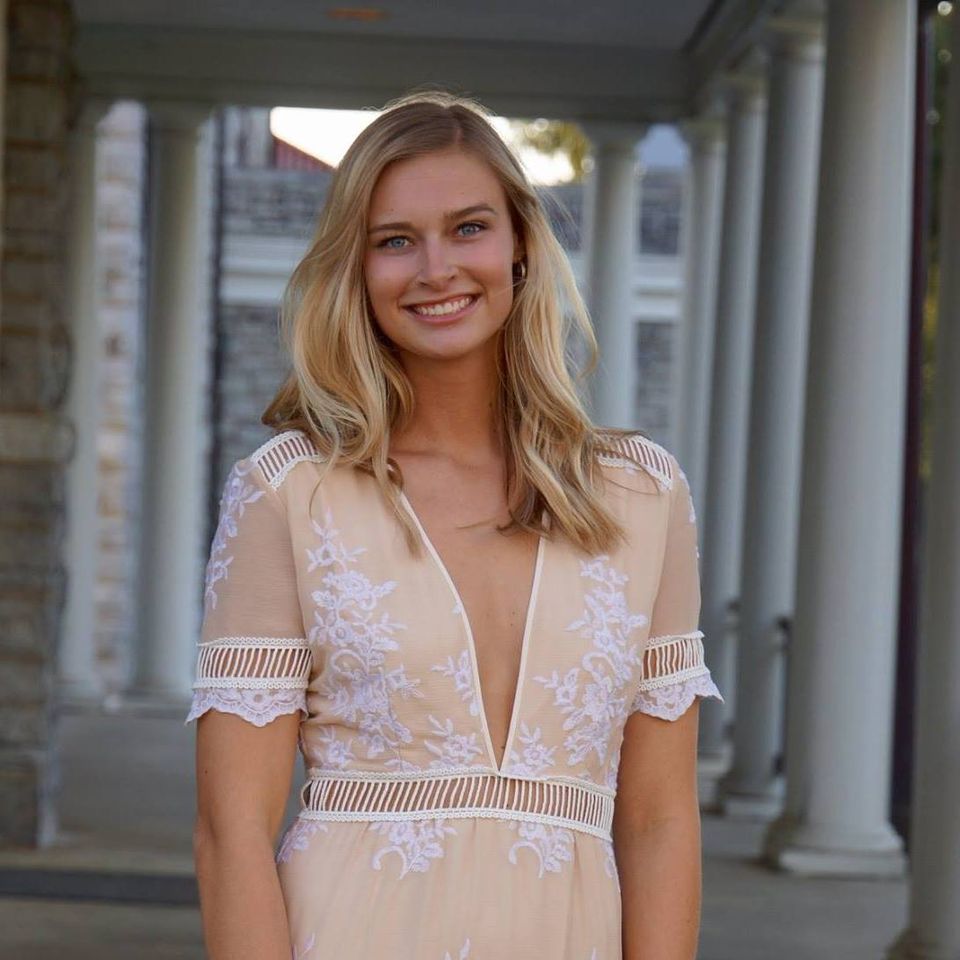 As noted Ben DiNucci's girlfriend is a young lady named Bryn Recker, a  former college volleyball player he met and started dating while they both attended James Madison.
Austin, Dallas Bryn Recker is one of three daughters born to Kristina and John Recker, her sisters are Dylan and Rhys; she graduated in 2019, with a Bachelor of Business Administration from James Madison University.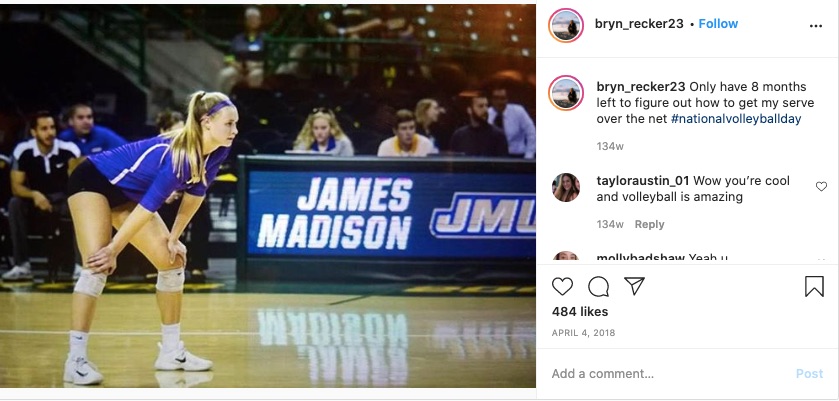 She finished her senior year with 313 digs, 19 kills, 59 blocks, tallier 40 assists and recorded 15 service aces.
6'0″ Bryn was a member of the Eclipse Volleyball Club played outside hitter at Vandegrift High School. She was a Community Service Coordinator for the NCAA Student-Athlete Advisory Committee from September 2017 to May 2018.
While at James Madison, Bryn Recker was an intern for the DukeClub Marketing and Fundraising; nowadays, she is an account manager at Gartner.
Furthermore, find Bryn on Instagram here.