Monet Poole
Meet Mrs. Monet Poole! She is the beautiful mother of NBA player Jordan Poole, the talented shooting guard currently playing for the Golden StateWarriors who previously played college basketball for Michigan Wolverines under head coach John Beilein
Jordan Poole is quickly becoming that basketball player you want to keep an eye on, teammates Steph Curry, Klay Thompson and Draymond Green recognized how incredibly gifted their young teammate is.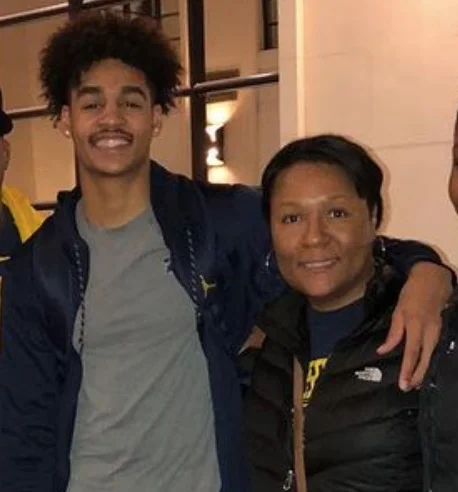 Y'all watched JP score 30 tonight. I watched him Grow. In a different way than most will ever understand. Gotta love it. JK a SUPER!" Green tweeted in March 2022.
"Jordan has such a bright future, the world can see that; Jordan Poole, wow, what a playoff debut," Thompson said after the win. "All his hard work is paying off. If he doesn't get Most Improved this year, it just doesn't make sense." Thompson said of Poole.
"Ya, I mean he's been asked to do a lot of different things this year, and he's still coming into his own as an experienced player that has had some success and has had some struggles, but honestly just making sure he's engaged is the biggest thing."

No matter if he's making shots or not, or how many minutes he's playing, just making sure he's engaged on both ends. Because he's gonna help us. He's gonna help us win games when it matters. For him to be who he wants to be in this league, I think he has to have a little bit of versatility in terms of being able to play different styles, and sometimes starting and sometimes off the bench, sometimes 30 minutes sometimes 15, like you gotta be able to be yourself through all of those kinda situations. At some point we all kinda go through that, so I think he's built for it, and he's gonna have something to show for it." Stepg Curry said.
Jordan Poole High School
From 2014 to 2016 Jordan Poole played basketball at Rufus King in Milwaukee under head coach Jim Gosz and later in July 2016, transferred to La Lumiere School in La Porte, Indiana, and played under head coach Shane Heirman.
In 47 games at Rufus King, Poole'stats were 16.1 points per game, 1.5 assists, 1.3 rebounds, 0.9 steals, 0.1 blocks.
In 287 games at La Lumiere, Poole averaged 13.3 points and 13.3 and 89.7 percent shooting from the free-throw line. He received Wisconsin Associated Press All-State honorable mention, ranked No. 49 in ESPN's Top 100 for Class of 2017.
Jordan Poole College Stats
Jordan Poole made his debut with the Michigan Wolverines on November 11, 2017, against North Florida.
Freshman Year: Poole averaged 6.1 points and 1.4 rebounds, in 38 games.
Sophomore Year: Averaged 12.1 points per game and 3.0 rebounds in 37 games all starts.
On December 3, 2018, he was named Big Ten Player of the Week. The following year he received All-Big Ten, honorable mention, Academic All-Big Ten and recipient of the  U-M's Award for Outstanding Free Throw Shooting.
He declared for the NBA draft on April 9, 2019.
Jordan Poole Golden State Warriors
On June 20, 2019, Th Golden State Warriors selected Jordan Poole in the first round (28th overall) of the 2019 NBA draft.
He signed his rookie contract with the Warriors on July 11, 2019.
Poole made his NBA debut against the Los Angeles Clippers on October 24, 2019.
Jordan made his first NBA start on October 29, 2019, against the New Orleans Pelicans.
He was assigned to the Santa Cruz Warriors in December 2019.
He returned to the Golden State Warriors in January 2020.
Replaced Klay Thompson after it was announced KT would miss the entire season.
On April 16, 2022, he recorded 30 points in Game 1 of the first round of the 2022 Playoffs against the Denver Nuggets.
Jordan Poole Contract & Salary
On July 11, 2019, Jordan Poole signed a four-year, $10,090,879 contract with the Golden State Warriors. The deal included $4,028,040 guaranteed and an annual salary of $2,522,720.
Jordan Poole Parents

Jordan Poole is the middle child born to parents Anthony Poole and his wife Monet Poole.
Jordan Poole Father
Anthony Poole
Jordan Poole's dad Anthony L.Poole was born on April 9, 1971. He was supportive of his son's decision to quit college and enter the draft, and also commented about Michigan's roster.
"If you come back (to school) and don't improve," Anthony Poole said, "you really screw yourself."

"It's nothing bad, but the way the offense is, to keep (Zavier Simpson) on the floor, you have to keep him as a ball-dominant point guard. That's how you use (Simpson) in the best way. … That's just the way it is. It's not the fault of (Simpson) or anybody else, but it limits what Jordan can do."
Anthony Poole AAU ball coach is the manager at UPS Capital in Milwaukee, Wisconsin; he initially joined UPS in 1994 as a driver, he was promoted to supervisor in 1999 and manager since May 2004. Mr. Poole graduated from the University of Wisconsin-Whitewater in 1994.
Jordan Poole Mother
Monet Poole
Jordan Poole's amazing and beautiful momma is Monet Poole, she was born Monet Jordan on March 19, 1973. Monet Poole graduated from the University of Wisconsin-Milwaukee in 1996, she is a social worker and case manager for the Eisenhower IKE Center.
Jordan Poole Sister
Jordan Poole actually has two beautiful sisters, an older sister Alexandria Alex Poole, and a younger sister Jaiden Poole.
Alexandria Poole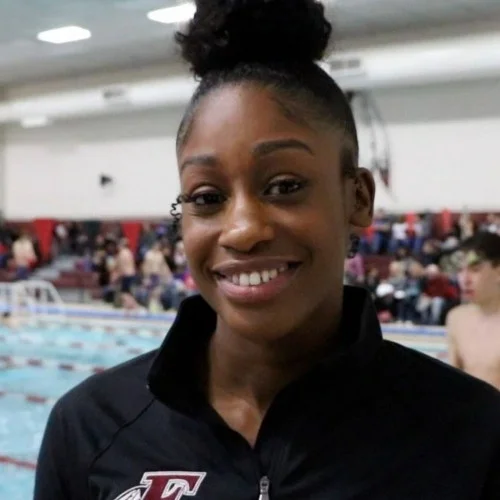 Alexandria Poole is a former basketball player for the Flyers at Lewis University from where she graduated in 2016, with a bachelor of arts in media and communications and was a radio host.
Alex Poole was an assistant floor producer at Sports radio 105.7 The FAN back in 2017; she also worked at Entercom Milwaukee and was a sideline reporter at Menomonee Falls High. Since 2018, Alex has been a community engagement specialist for the Milwaukee Recreation department and a production coordinator for Tribune Media.
Jaiden Poole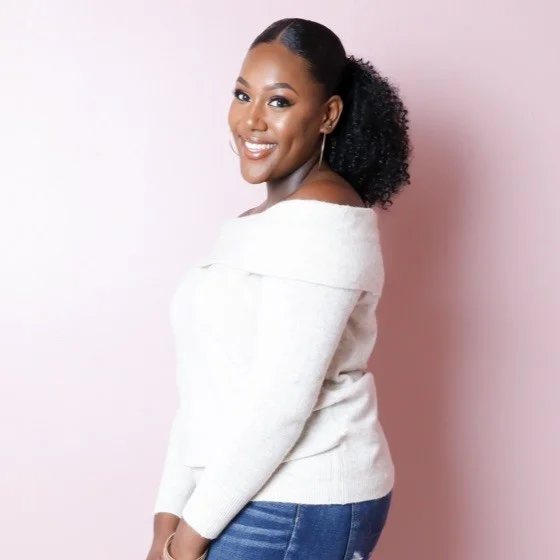 Jordan Poole's younger sister Jaden Monaee Poole, 21, attended La Lumiere High School before she attended Winona State University from where she graduated with a Bachelor of Business Administration specializing in human resources management and services in 2022.
Jordan Poole Brother
According to media and Wikipedia, Jordan Poole has one brother; MLive reported back in October 2015, that Poole's older brother attended Marquette.
Jordan Poole Girlfriend
Jordan Jordan doesn't have a girlfriend at this moment; he is not married and doesn't have any children.
Jordan Poole Instagram
Jordan Poole has over 556k followers on Instagram, he doesn't post regularly.