Wanda Nara
Meet Wanda Nara; she is the sister of the hot Argentine model Zaira Nara and the current wife of Argentinean soccer player Mauro Icardi, the striker for Inter Milan, who played with Paris Saint Germain on a loan.
Both sisters are pretty but taken, unfortunately, Wanda's sister Zaira Nara an actress and model dated retired Uruguayan soccer player Diego Forlan from  2009 to 2011; she later dated soccer player Pablo Mouche, tennis player Juan Monaco and is now living with Jakob von Plessen, the father of her two children.
Prior to meeting Mauro Icardi, Wanda was married toMaxi Lopez the Argentine soccer player currently with the Italian soccer club Crotone, father of her three sons; Valentino Gaston, Constantino and Benedicto. Wanda and Maxi eventually divorced late in 2013.
I'm pretty sure you all know how nasty things got between Maura, Maxi and Wanda? Wanda and Maxi were still married when she started an affair with Mauro Icardi, who played with Lopez in Samporia, between 2012 and 2014.
After the affair was exposed and Wanda and Mauro tied the knot in May 2014; Maxi refused to shake Mauro's hand when their teams faced each other. (video below)
Let's look into Wanda's career and scandalous personal life below.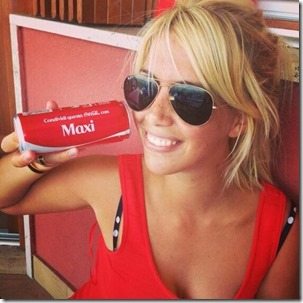 Pin
33-year-old model and showgirl Wanda Nara aka Wanda Lopez was born on December 9th, 1986, in Argentina; one of two daughters born to Andres and Nora Colosino Nara.
Wanda became known for her role as a showgirl in the Theatrical play Humor en Custodia in 2005; a year later he name was in every Argentine paper for the alleged affair she claimed to had had with the legendary Argentine soccer player Diego Maradona, however, he denied it.
Wanda was once again in the middle of a scandal when an adult video of her emerged in 2007. Wanda said she was not the woman in the infamous video called Wanda Nara Sexo oral or El Pete de Wanda Nara; her claims were later contradicted when she begged Argentine media not to release the video. FYI she failed!
\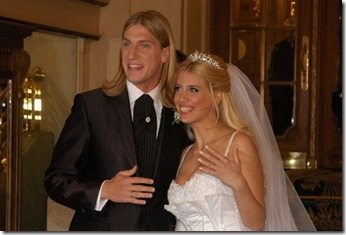 Pin
Wanda Nara and Maxi Lopez walked the aisle in Mallorca, Spain on May 23, 2008; Wanda gave birth to her first child Valentino Gastón López on January 25, 2009; her second child Constantine was born on December 19, 2010; on February 20, 2012, Wanda Nara gave birth to her youngest son Benedicto.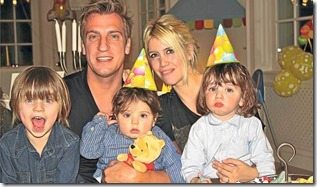 Pin
In November 2013, Wanda confirmed she and Maxi decided to split up; media suggested the reason for their breakup was because one of them was already in another relationship; both Maxi and Wanda denied the rumors.
But not long after that happened, Argentine media reported Wanda & Argentine soccer player currently with Inter Milan; Mauro Icardi then a close friend of Maxi were an item.
Mauro & Wanda
Icardi declared his undying love to Wanda via his Twitter account, where you can find several photos of him and Wanda. Both have matching tattoos; Wanda has Mauro's name on the inside of her wrist and Wanda's name on one side of his forearm.
According to reports, on the divorce papers, Maxi agreed to pay 12 thousand euros per month to Wanda Nara. According to her the amount hardly covered her living expenses in Italy; sources close to her said Maxi later agreed to give her more cash.
Even so, Wanda and her three children returned to Buenos Aires.
Wanda and Maxi's divorce finally came to an end on November 6, 2013; Mauro and Wanda had a small wedding ceremony on May 27, 2014, and a big wedding on  June 7, 2014.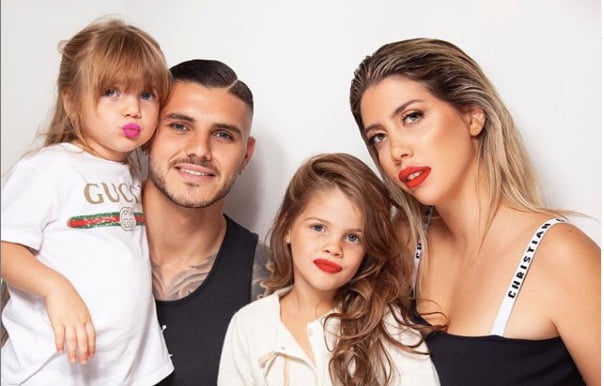 Pin
They welcomed their first daughter Francesca on January 19, 2015, and Isabella on October 27, 2016.