Christine Vargas
Pretty Christine Vargas is the stunning girlfriend of Robin Lopez, he is currently playing for the Chicago Bulls. His identical brother Brook plays for the Milwaukee Bucks. Robin previously played for the Phoenix Suns, the New Orleans Hornets, Portland Trail Blazers, Brooklyn Nets, and the New York Knicks. Prior to joining the NBA in 2008 both Lopez' brothers played college basketball at Stanford.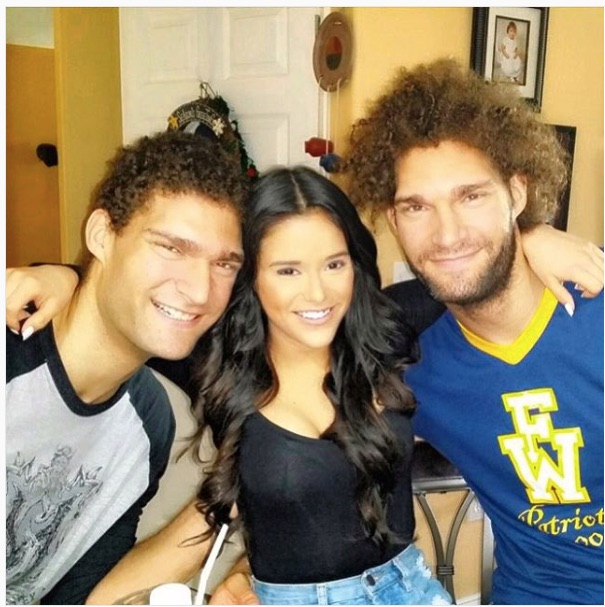 Christine's stud is one of the children born to former Cuban baseball player Heriberto Lopez and his wife former swimmer Deborah Ledford.
7'0 Lopez was born on April 1, 1988, in North Hollywood; He was pretty young when his family relocated to Washington and then to Fresno.
In Fresno Robin and Brook attended San Joaquin Memorial and subsequently to Stanford. The Phoenix Suns selected him with the 15th overall pick in the 1st round of the 2009 NBA Draft.
After four years playing with the Suns, he left in order to join the Hornets in New Orleans and then the Trail Blazers in 2013. Two years later signed with the Knicks and on June 22, 2016, The Bulls announced they reached an agreement with Robin.
Robin joined brother Brook in Milwaukee when he signed with the Bucks on  July 12, 2019.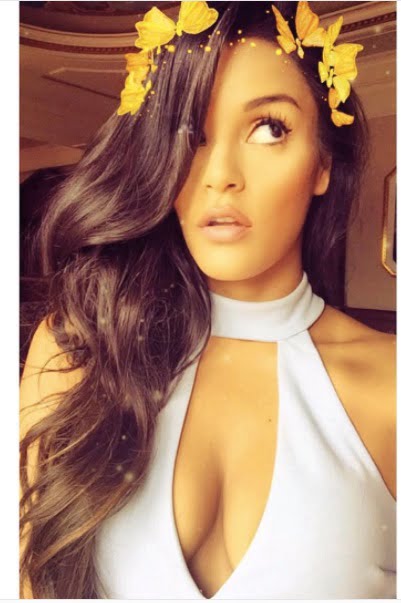 So what about Robin Lopes' pretty gal? Not much, unfortunately, Christine was born on March 8, 1991. Here family long time Florida residents, originally hail from Portoviejo, Ecuador.
Ms. Vargas graduated in 2013, with a Bachelor of Arts in Organizational Communication from the University of South Florida, where she also was a football recruiting intern for over seven months. While in college she also worked as a baseball recruiter and social media correspondent intern for Prospect Wire; in addition to that, she worked in the VIP services at Aja Wiregrass.
From 2013 to June 2014, Christine used to work for the Viking Athletic Partnership as their corporate sales executive and season ticket coordinator. Most recently she is an account executive with the Portland Timbers.