Jamie McDermott
Jamie McDermott is the beautiful, loving, and incredible wife of NFL coach Sean McDermott. In January 2017, he became the Buffalo Bills' new head coach; prior to that, he was defensive coordinator for the Carolina Panthers and linebackers coach for the Philadelphia Eagle before that.
Sean McDermott Parents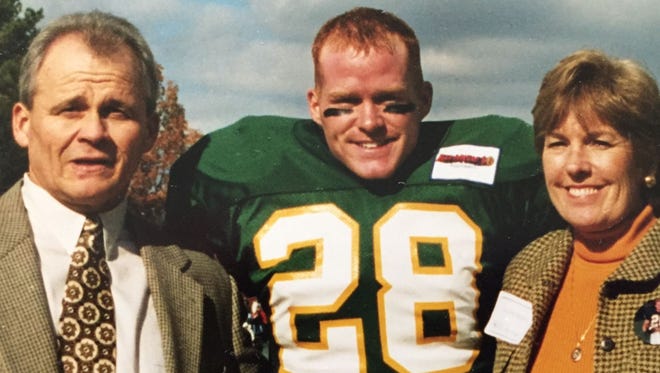 To summarize Coach McDermott's story, let's first start by telling you that he was born on March 21, 1974, in Omaha, Nebraska. He is the youngest son of Rich and Avis McDermott, also proud parents to Sean's big brother Tim. Rich and Avis Mcdermott met while they attended Northwest Missouri State
His father Richard McDermott born on November 15, 1946, is a former high school and college football coach at West Chester University, and Ursinus College, he also taught health and Physical Education for special needs children at Elwyn Institute.
He served in Army Reserves before starting a coaching career; Avis Nadine McDermott born on January 18, 1946, didn't graduate from college but she worked in finances, a truly impressive executive, she started her career  in insurance.
"She was just unbelievable in terms of support, but firm," McDermott said. "My dad emphasized athletics. My mom did, as well, but my mom was really hard on the academics end of things and always stressed, 'hey you've got to have the grades, you've got to be prepared for life outside of sports.'

"I used to go with my dad to wash windows at a grocery store on Sunday nights when it was closed because they didn't want anyone to be washing the windows when it was open," Sean said. "He worked his tail off, and he still works. That's what I feel like has basically prepared myself for a job like this. It's an old cliché, I guess, but I wouldn't be where I am today without my parents."
Sean McDermott brother Tim McDermott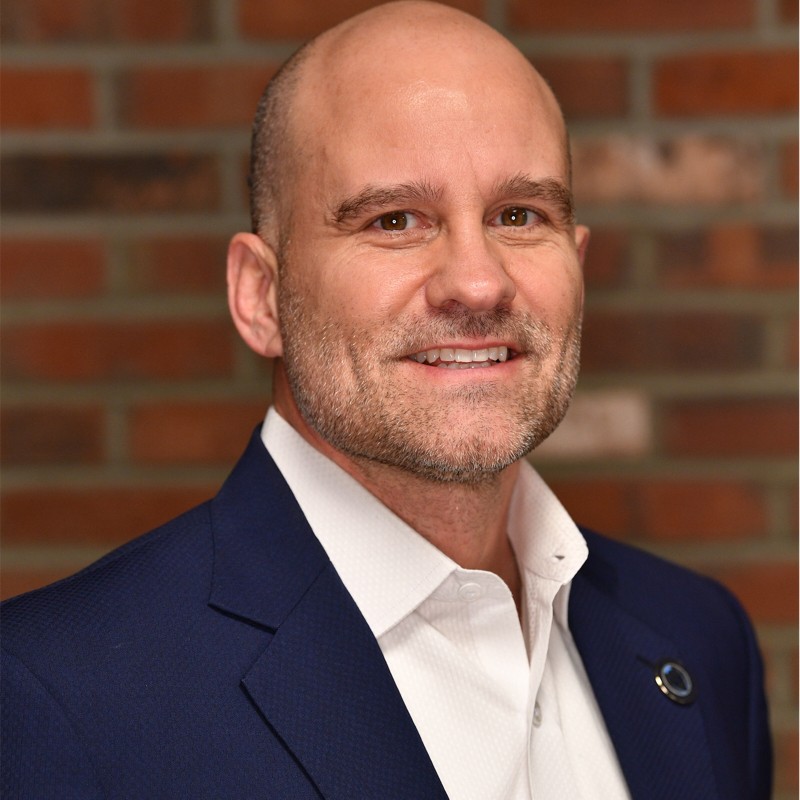 Timothy Tim McDermott was born on July 12, 1972; he graduated in 1995, with a Bachelor of Science from Cornell University and in 2001, with a Master of Business Administration from Harvard. Tim McDermott is the president of the Philadelphia Union, before that he was Chief Marketing and Innovation Officer for the Philadelphia 76ers.
Tim was Chief Marketing Officer for the Philadelphia Eagles, from 2010 to 2012; Chief Marketing Officer for the Washington Capitals from 2006 to 2010, senior director of Marketing for the Eagles, and Director of Marketing for Comcast in 2001.
Back in 1998 was an Assistant Director of Sales and Marketing for the San Diego Chargers and Senior Account Executive from the Jacksonville Jaguars from 1995 to 1998. Tim and Sean didn't see each other as much when he worked in the NFL.
"We really didn't see much of each other," Tim McDermott told Buffalobills.com. "It wasn't more than a handful of times that we saw each other or had lunch or something like that. I think it was just the nature of him being on the coaching side and me being on the business side. I think at the same time we wanted to make sure that we respected that we were on different sides of the house and were always respectful in not overstepping boundaries or anything."
Tim McDermott and his wife Sheree Mcdermott mental health care professional for the Springfield School District Delaware County reside in West Chester, Pennsylvania.
What is Sean McDermott salary?
His 25-23 record with the Bills, Coach Sean McDermott has his future with the New York Bills ensured. His annual salary is $2 million, it has been estimated that Sean McDermott has a net worth of $3 million as of 2020.
Where did Sean McDermott coach before the Bills?
He started his coaching career at William and Mary in 1997; later in 1999, he served as scouting administrative coordinator for the Philadelphia Eagles; two years later Sean was assistant to head coach followed by his years as a defensive assistant & quality control in 2004.
Subsequently, he served as assistant defensive backs coach in 2007, then linebackers coach in 2008, and finally defensive coordinator/ secondary coach in 2009.
Furthermore, after leaving Philadelphia in 2011, joined the Carolina Panthers as their defensive coordinator. The Buffalo Bills introduced him as their new head coach on January 11, 2017; he succeeded former coach Rex Ryan after his firing on December 27, 2016.
What team did Sean McDermott play for?
If you are referring to what team did Sean McDermott play in the NFL, the answer is None! He did however played college football for the William & Mary Tribe at the College of William and Mary, where he excelled as a safety, one of his teammates was Pittsburgh Steelers head coach Mike Tomlin, both played under coach Jimmye Laycock.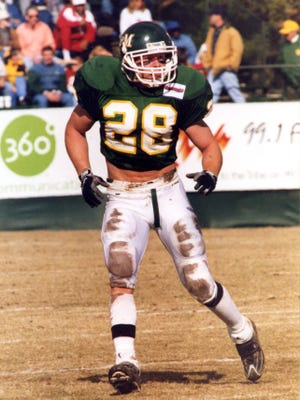 McDermott recorded 322 tackles, 20 passes defended including four interceptions, three forced in 46 games, he started in 26. He was team captain his senior year, earned Academic All-Conference honors two years in a row, third-team all-conference and second-team All-ECAC honors,  named a National Strength & Conditioning All-American in the spring in 1998.
Prior to college Bills' head coach, Sean McDermott was a defensive back at La Salle High School, where he also was a National prep Wrestler, champion in 1992 and 1993.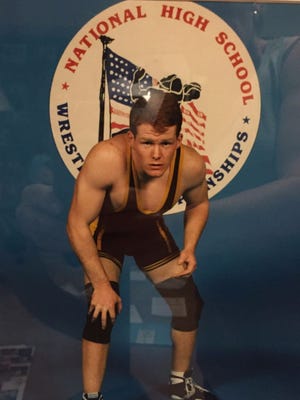 Where did Sean McDermott go to college?
Sean McDermott earned his bachelor's degree in finance from the College of William and Mary in 1998. In May 2020, he was elected to the William & Mary Hall of Fame, where he once was considered of the Tribe's most feared and successful defenses.
His former head coach has spoken proudly about Mike Tomlin and Sean McDermott.
"There wasn't any doubt that both of them would be successful," Laycock said. "They were smart, intelligent, hard-working, and disciplined. They had all the things you need to have.
 
"I knew both of these guys, like a lot of our players, would be successful. They found their niche and they're obviously doing pretty well."

"The overriding thing is, they're both good people," he said. "And they are who they are. A lot of times, you have guys who have success and think they need to be a certain way. But Mike and Sean are who they are, whether they win or don't win."
Sean McDermott Contract
Sean McDermott signed a contract extension through 2025, with the Buffalo Bills on August 12, 2020.
"Sean's leadership on and off the field has been nothing but genuine and transparent, qualities we appreciate as owners," owners Terry and Kim Pegula said in a statement. "He is the same great person to us, the players and everyone across all our organizations. We will never forget how impressed we were during his first interview. Sean's attention to detail was apparent back then and his process driven approach has brought great stability to our organization. We are happy to extend his contract and keep him in Western New York for many years to come."
Sean McDermott Bill Burr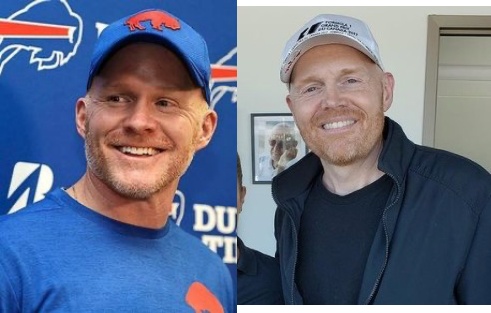 Sean McDermott and actor Bill Burr are related? No, they are not, although some people think they could have been easily separated at birth. Yes, they sort of look alike, ironically Bill Burr is no Buffalo Bills fan, but a New England Patriots fan.
Back in January 2020, Burr said he felt the Bills would take the AFC East from the Patriots, after New England's loss to the Texans  22-19.
"What did the people of Buffalo do to deserve yet another game like that? They finally got a field goal kicker, the guy's out there crushing it, hitting 47-yarders," Burr joked.

"(But) They're on the upswing. I love their quarterback. I think they're gonna do great things. Don't know if (Patriots quarterback) Tom Brady is coming back next year but within the next couple years, who knows with that guy. Is he gonna play until he's 50? Assuming he's gonna age like a normal person and he's gone now or next year, the AFC East is going to go back to where it was before the Patriots started their run. I feel like it's going to go back into the hands of the Buffalo Bills."
RELATED STORIES: MEET THE BUFFALO BILLS' BEAUTIFUL WIVES AND GIRLFRIENDS
Sean McDermott Wife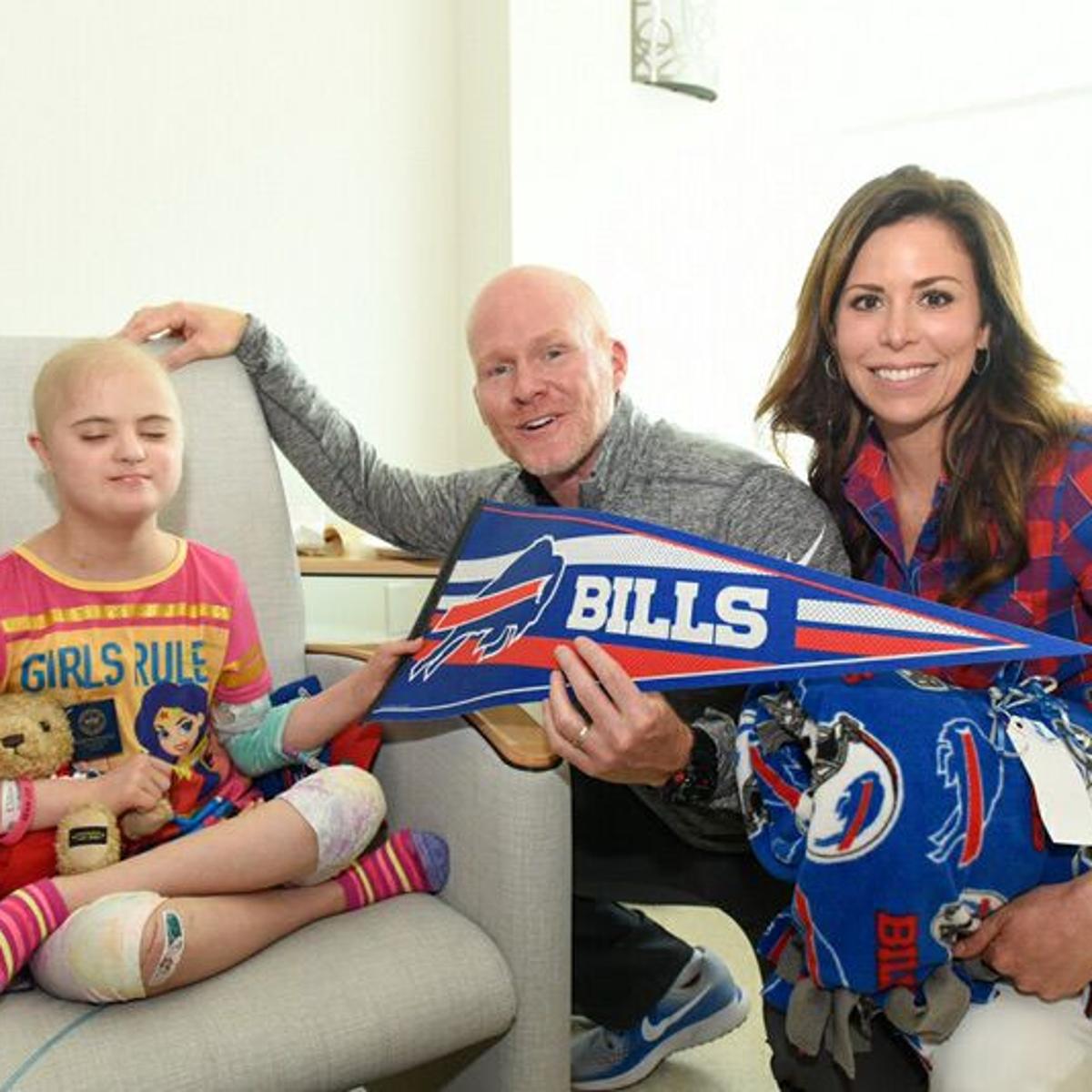 Sean McDermott's wife Jamie McDermott is first and foremost a wife and mother, she likes to keep her life to herself, trying to give her children, a normal childhood. She joined her famous husband when he visited patients at Oishei Hospital in 2018, participates in other events with other Bills wags, but don't expect her to find her posting private matters on social media, well that is you can find Jamie McDermott on social media, she doesn't seem to be a fan.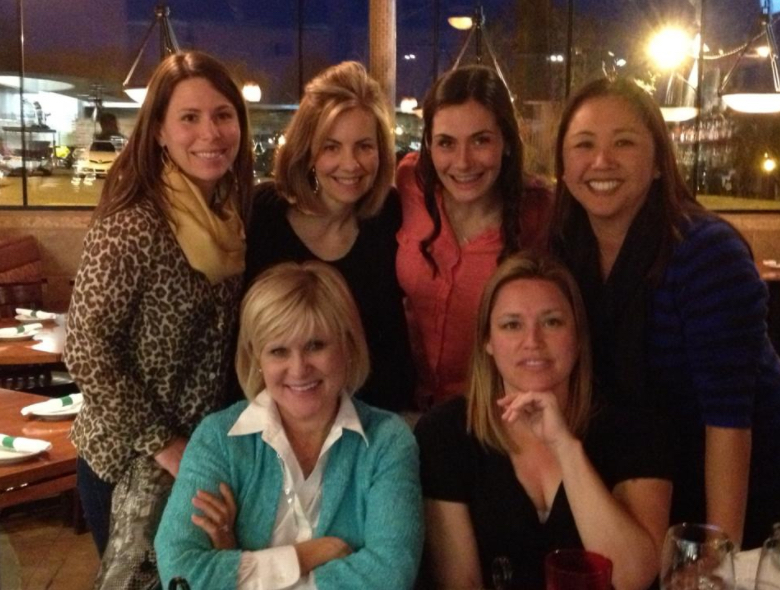 Jamie McDermott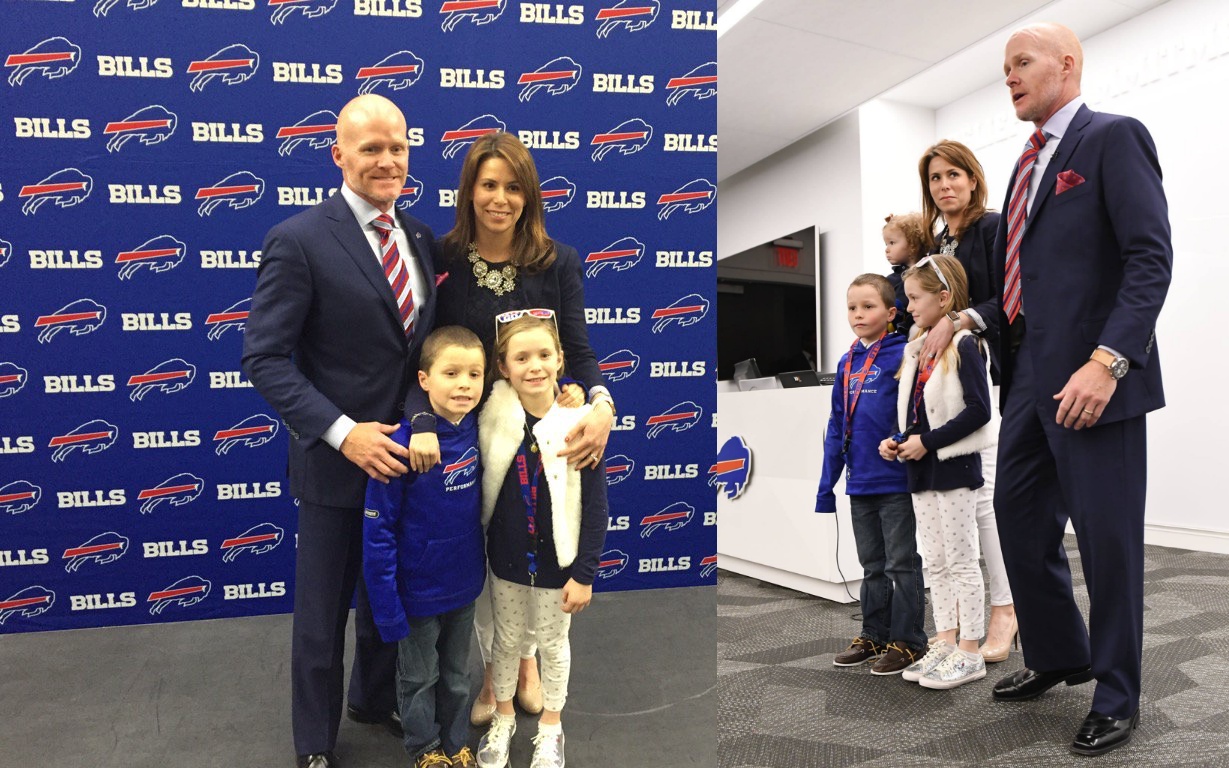 As previously mentioned, Sean McDermott is happily married to his pretty wife Jamie. Mrs. McDermott formerly known as Jamie Alison Mau was born on June 25, 1979. Sean and his wife Jamie started dating while they both attended La Salle College School.
Sean McDermott Children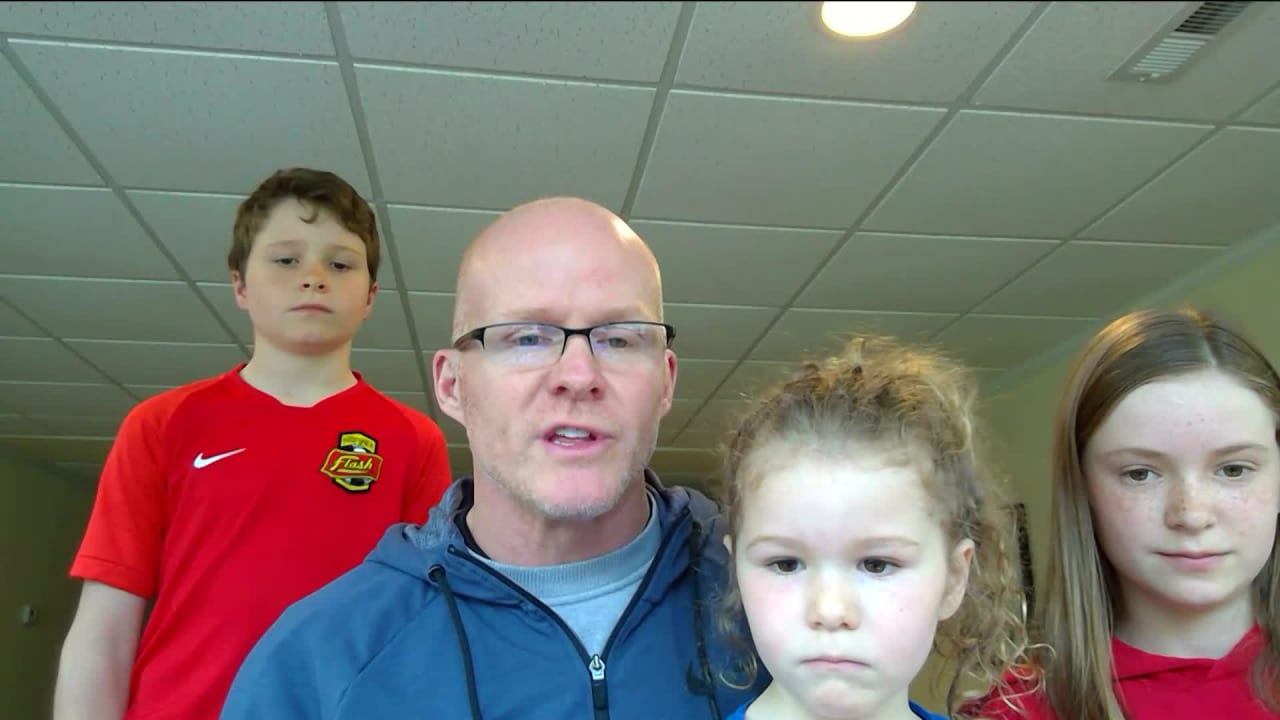 Jamie and Sean McDermott have three beautiful children, two girls Madeline "Maddie", 11, Kelly, 5, and son Gavin, 9. Their adorable children joined their father when he sat for a video interview with Good Morning Football, check them out in the video below.
"The McDermott Family is now trending all over social media!"

Coach brought some special guests with him to @GMFB. 🤩 #GoBills pic.twitter.com/PzGDFK7oQO

— Buffalo Bills (@BuffaloBills) May 1, 2020