Averi Woodley
Check out Averi Woodley; she is the pretty wife of MMA Fighter Tyron Woodley aka T-Wood, however, we are not here to tell much about him, instead, we are going to tell you everything we know about his lovely gal Would you like to meet Tyron's Wife? Check the rest of her story below.
As noted Averi Woodley's hubby Tyron Woodley is one of an MMA athlete; born April 17, 1982, in Ferguson, Missouri to Deborah and Silvester Woodley. In 2000, Tyron graduating from McCluer High School and later from Mizzou with a major in Agricultural Economics in 2005.
Initially made MMA debut for Headhunter Productions: The Patriot Act 1 on February 7, 2009, when he defeated Steve Schnider via submission in the first round.
Woodley's first fight for Strikeforce was June 6, 200,6 against Sal Woods, who he defeated in the first round via submission. Woodley won 8 of his nine bouts on Strikeforce, his only loss came against Nate Marquardt on July 14, 2012.
Tyron joined the UFC in 2012, his debut came subsequently on February 2, 2013, at UFC 156 where he defeated Jay Hieron by KO.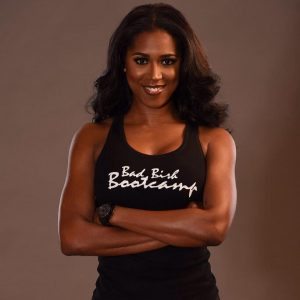 The first thing we must tell you about Tyron Woodley's wifey is the lovely Averi Woodley; this inspiring woman's weight loss story has helped hundreds of people with their fight to obesity.
Averi Woodley, originally from St. Louis Missouri graduated in 2008 from Michigan State University. She is co-owner and fitness trainer at ATT Evolution.
Mrs. Woodley received her Master's Degree in Public Administration from Southern Illinois University; worked as an educator for University City School District.
Furthermore, Tyron and Averi Woodley are the proud parents of their four children, sons Dylan, Darron, Tyron Jr and daughter Gabby.
Follow Averi on Twitter here.