Pam Baer
Meet Pam Baer, the wife of San Francisco Giants owner Larry Baer. Her husband might be a well-known figure, at least in the MLB but Pam Baer has her own fame.
The native of Fort Worth, Texas was born Pamela Cody, 59-year-ago, she is the founder of a marketing and consulting firm, Gordon & Rees LLP and has worked with some of the nation's largest banks. In 2010 she was chairwoman of "Heroes and Hearts" luncheon fundraiser for San Francisco General Hospital. Together they are San Francisco royalty, often seen in the social pages of the SF Gate.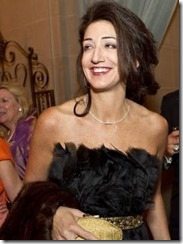 The mom of four suffered a scare no mom wants to live, in 2001 her then 3 1/2-year-old sons, ran through a plate-glass door while playing before dinner, and nearly died of his injuries.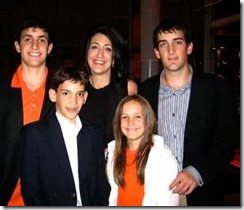 Her son was rushed by paramedics to the city's only trauma center, San Francisco General Hospital. The painful episode led her to become a member of the hospital board in 2002. Since then she has used her business and personal contacts to increase public awareness of the hospital's mission.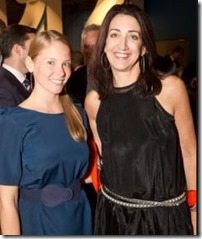 Charities
She often attends school functions and museum charity events where she speaks to attendees about becoming a donor, she also talks to wealthy socialites, corporate executives, young professionals and anyone else who is willing to help.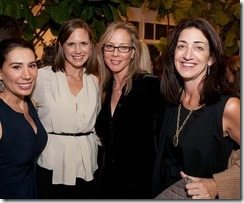 Pam has done a great deal of work for the hospital that saved her boy's life, in 2004 along with Ellen Newman and Nancy Bechtle created the "Hearts in San Francisco" program in 2004, which has since raised $5 million for the San Francisco General Hospital Foundation.
Mrs. Baer is often described by the hospital's board of directors as an attentive, creative and problem-solving type person.
Those qualities are no surprise for her hubby at all, who says creativity and competitiveness come naturally to her, after all, she is the daughter of a stockbroker and a mother who played at Wimbledon. But they also work together as Co-Chairs of the San Francisco General Foundation Campaign Committee, which raises capital to rebuild the hospital and trauma center.
Pam might look all glamorous but according to her husband, she's the first person in line when it comes to helping friends. Pam is certainly grateful with life, about her son's terrible accident she says
"Before the accident, "I had never been to the hospital," she said. "I had not known where it was, and I felt others needed to know. I couldn't write a check big enough."
Physical Altercation?
In March 2019, a video showing Mr. & Mrs. Baer getting into a physical altercation was published on the internet.

Larry released a statement apologizing for his behavior.
"I am truly sorry for the pain that I have brought to my wife, children and to the organization. It is not reflective of the kind of a person that I aspire to be, but it happened and I will do whatever it takes to make sure that I never behave in such an inappropriate manner again."
Pam released her side of the story.
"I took his cellphone. He wanted it back and I did not want to give it back. I started to get up and the chair I was sitting in began to tip. Due to an injury I sustained in my foot three days ago, I lost my balance. I did not sustain any injury based on what happened today. Larry and I always have been and still are happily married."
You can find her on Instagram here, Twitter here.