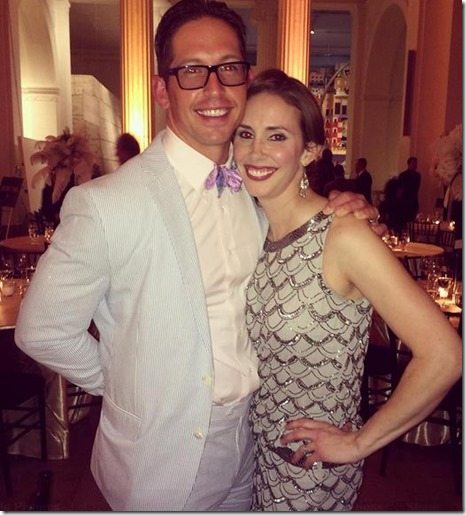 Meet 32-year-old Meghan Ellen Fryer or Meghan Baker, the lovely wife of Cubs catcher, John Baker! Her hubby is on fire right now; the 33-year-old Alameda, Cali born and 6-year veteran Baker, picked up his first career win, coming in as an emergency reliever in the top of the 16th inning of the Cubs' 4-3 marathon win over Colorado.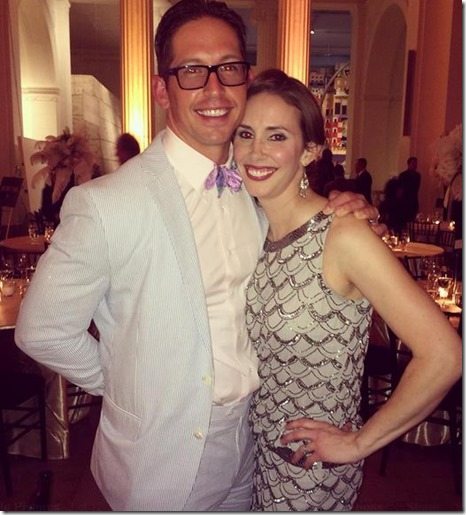 Then in the bottom half of the inning, Baker walked and scored the game-winning run on a Starlin Castro sacrifice fly to right field. The six-hour, 27-minute game was the longest in team history.
Reports say that Baker is the first position player ever to be credited with a victory for the Cubs, who have been playing ball since 1876! In celebration, teammates showered Baker with beer, chocolate milk, hair gel, shampoo, body wash and more beer, he said via MLB.com:
"Best shower I've ever taken," Baker said.
Now, lets get closer with his pretty wife!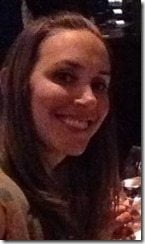 Meghan hails from Danville, California where the couple lives. She used to teach at at St. Isidore School in Danville, CA. Now a days, she is dedicated to the fullest to her family.
Meghan is very active with other players and coaches' wives. She is always involved with the Cubs charities whether packing baskets with Cubs paraphernalia or assisting during actions.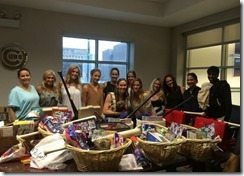 Last month she put together John's favorite things basket, which included: an autographed Louisville Slugger bat, Catchers mask autographed by John Baker #12, Wellington Castillo #5 Back – Chris Bosio, Lester Strode, Chad Noble, Mike Borzello, a Cubs hat autographed by former Marlins players and current Cubs players/coaches Chris Coghlan, Emilio Bonifacio, Justin Ruggiano, John Baker, Rick Renteria, Jose Castro, Brandon Hyde, a chocolate bar, Begyle Brewery Coffee Stout, Lego Millennium Falcon. Also includes John's favorite books: Slaughterhouse Five, A Game of Thrones and Animal Farm.
Meghan certainly keeps busy, specially after becoming a mommy to the couple's adorable daughters!
There is not much more info about the mother of two, but we can tell you she is certainly more outgoing than her hubby, she is the sociable type with Facebook, Twitter and Instagram accounts; while her hubby seems not to follow the trend.
Clearly excited she post to her twitter
She is, without a doubt her hubby's number one fan! John's MLB debut was back in 2008  for the Florida Marlins. In addition to having played with the San Diego Padres, L.A. Dodgers and his current team; Meghan's man also enjoys broadcasting and was nominated for the Roberto Clemente award for his philanthropist endeavours.
You can find Meghan on Twitter here, Instagram here and Facebook here.