Mike Hazen Wife
This lovely Lady is Nicole Hazen, the wife of Mike Hazen, the Arizona Diamondbacks general manager and executive vice president of the Arizona Diamondbacks. Before joining the Diamondbacks in 2017, Mike Hazen served as the Boston Red Sox's senior vice president and general manager.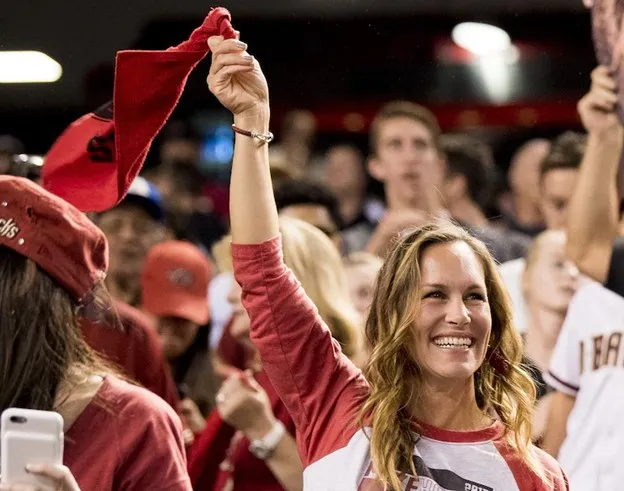 Nicole Hazen
Mike Hazen's amazing wife was a true fighter; she was 45 years old when she died on August 4, 2022. Two years after she was diagnosed with glioblastoma, an aggressive form of brain cancer, and a year after the Hazens revealed her diagnosis to the public.
Upon her diagnosis, Nicole Hazen, a dear and dedicated middle school English teacher at Francis Xavier School, underwent a biopsy, three craniotomies, a surgical revision due to a possible infection, and three different drug therapies.
Nicole Hazen was born Nicole Marie Ferrara on January 04, 1977, in Cleveland, Ohio. She was one of the children born to Phyllis and Ricky Ferrara, also proud parents to Nicole's younger brother Ricky.
She graduated from Gilmour Academy and earned her bachelor's degree in English and teaching certification from John Carroll University and her master's degree in special education from Notre Dame College of Ohio.
Nicole Hazen met her husband at a bar in Ohio on January 19, 2002, while he was the Cleveland Indians' assistant farm director and she taught special education and seventh-grade English.
They got married in 2004 and welcomed four sons, Charlie born in October 2005, John , Teddy, and Sam.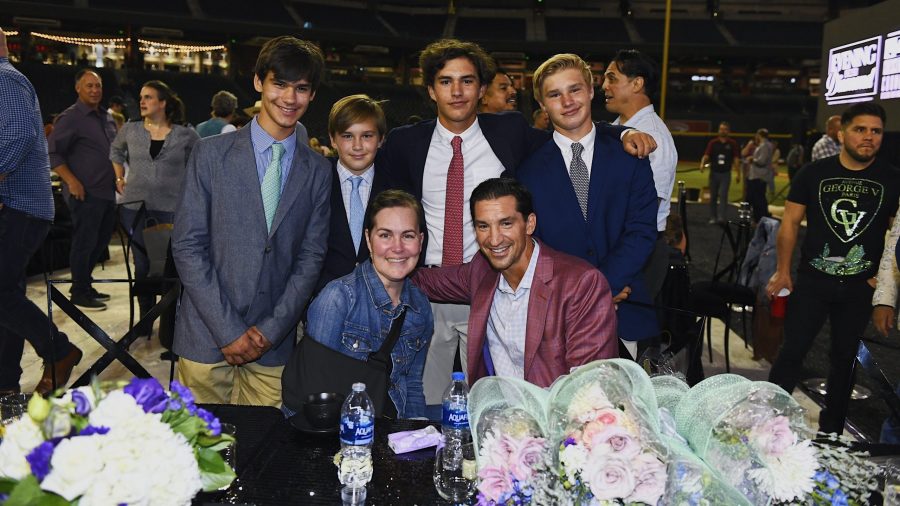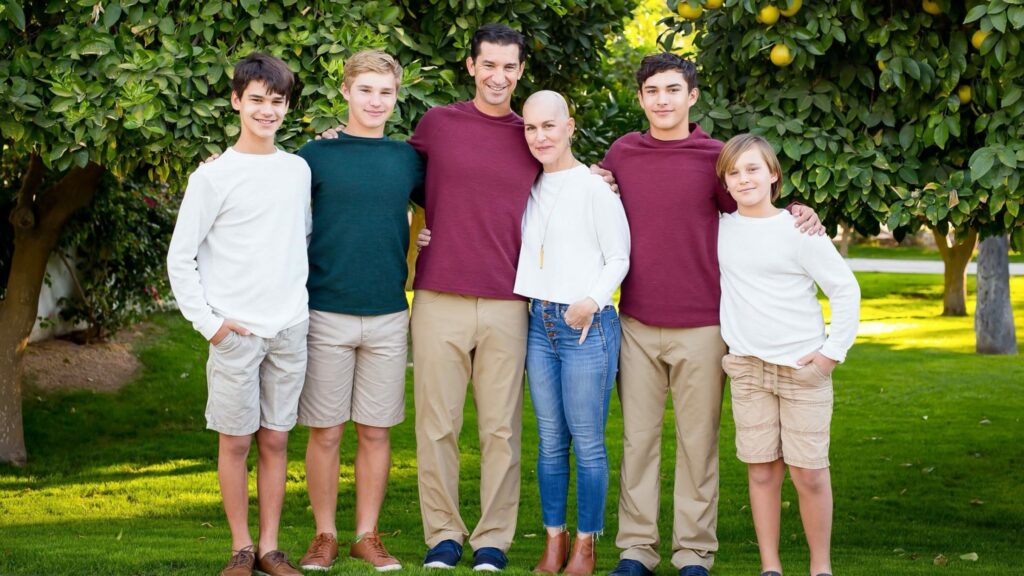 Mike Hazen Education and Playing Career
Mike Hazen was brought up in Abington, a stone's throw away from his birthplace, Weymouth, Massachusetts. His collegiate baseball career spanned four years with the Princeton Tigers, after which he was picked by the San Diego Padres in the 31st round of the 1998 Major League Baseball draft.
Following a successful stint in the Rookie-level Pioneer League, where he achieved a .307 batting average with 62 hits while playing for the Idaho Falls Chukars in 1998, Hazen was bumped up to the Midwest League's Class A Fort Wayne Wizards.
However, his performance dipped in 1999, batting just .203 in 72 games. A persistent shoulder ailment eventually put a halt to his active career. During his playing days, he was a left-handed pitcher and right-handed batter, standing 6 feet 1 inch tall and weighing 195 pounds.
Mike Hazen Career
In the early 2000s, Hazen embarked on his baseball management journey with the Cleveland Indians, initially as an intern before stepping up to an advance scout role during the 2001-2002 period. By 2003, he ascended to the position of assistant director of professional scouting and subsequently spent two years (2004-2005) as assistant director of player development, under the mentorship of John Farrell, who later helmed the Red Sox from 2013-2017.
Hazen's association with the Red Sox began in February 2006 when he was appointed director of player development, with Farrell joining the team as pitching coach later that year. In 2011, Hazen was promoted to vice president of player development and amateur scouting. A year later, he advanced to the role of vice president and assistant general manager, working under Cherington. This upward trajectory continued into 2015, when he was named senior vice president and assistant GM.
The pinnacle of his career at the Red Sox came on September 23, 2015, when Hazen was appointed general manager by the club's president of baseball operations, Dave Dombrowski. Although Dombrowski held the final say on baseball decisions, Hazen played a key advisory role and contributed significantly to decision-making processes. Under his stewardship during the 2016 season, Boston clinched the American League East Division championship, though they were defeated in the ALDS by the eventual league champions, the Indians.
In a significant career move, Hazen agreed to become the executive vice president and general manager of the Arizona Diamondbacks on October 16, 2016, thereby becoming the top executive in the team's baseball operations.
A personal challenge emerged in June 2021 when Hazen announced his decision to take a physical leave of absence to support his wife Nicole, who was struggling with brain cancer. Hazen expressed that he couldn't give the necessary time and attention to lead the team's trade deadline and draft preparation while fulfilling his family obligations.