Nathan Eovaldi Wife
Meet Rebekah Eovaldi; formerly known as Rebekah Wilkinson this pretty gal is the amazing wife of MLB player Nathan Eovaldi, the Alvin, Texas native is a pitcher for the Texas Rangers. Prior to signing with the Rangers in December 2022, he played for the Boston Red Sox, the Tampa Bay Rays, New York Yankees, the Miami Marlins, and the Los Angeles Dodgers, the team with whom he made his major league debut on August 6, 2011.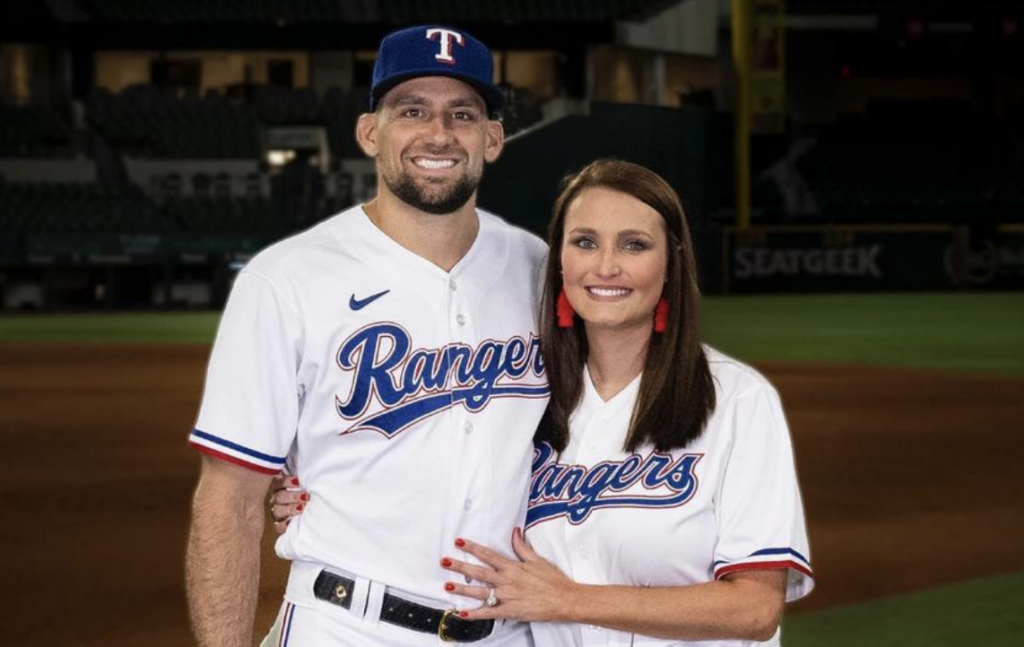 Having said that are you ready to meet the gorgeous Rebekah Eovaldi?
Rebekah Eovaldi
34-year-old Rebekah Eovaldi was born Rebekah Ann Wilkinson on September 11, 1989, in Texas; she is the daughter of Kenneth and Ruth Ann Wilkinson (nee. Nance), also proud parents to Bekah's little sis Olivia.
Rebekah and Nathan both Alvin High School graduates, dated for several years before they tied the knot on December 10, 2011, in Texas.
They welcomed their first child, Jace, on June 15, 2014.
Little Jace is going to be a big brother because Rebekah and Nathan are expecting again, this time is a precious baby girl!!
Little Adeline Eovaldi was born on January 11, 2021.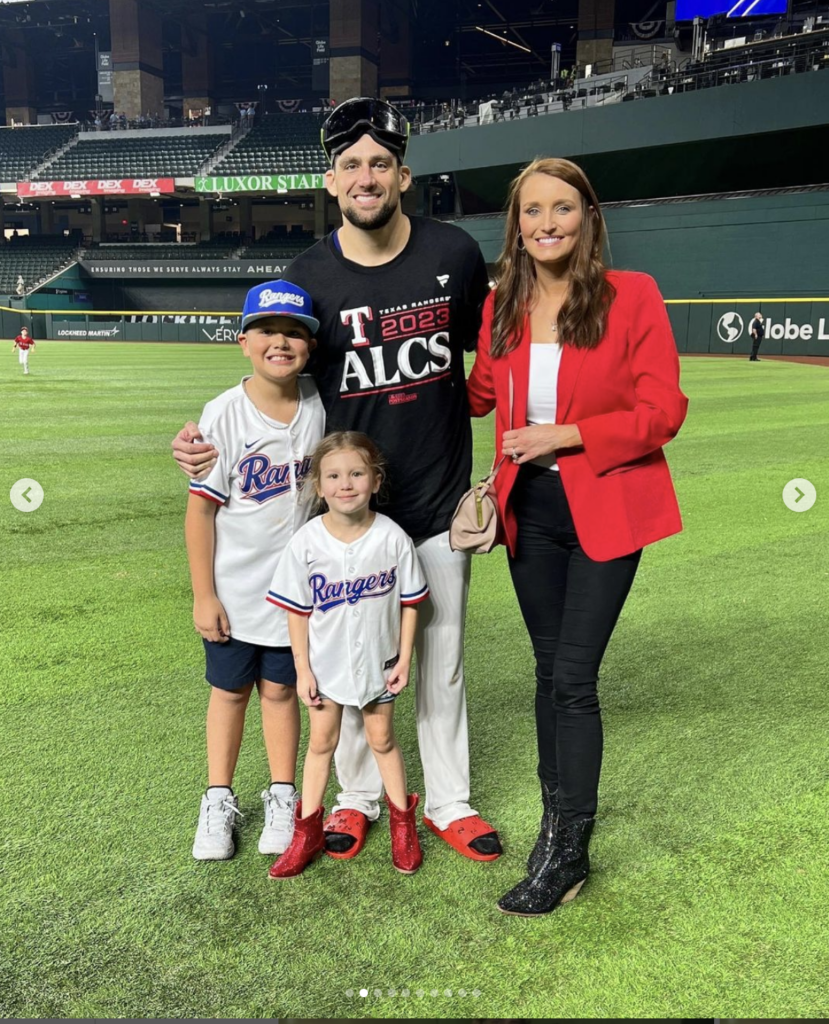 Photo credit: Darlene Cates Photography.
Nathan Eovaldi Career Timeline
June 6, 2008: Drafted in the 11th round (337th overall) by the Los Angeles Dodgers.
June 10, 2008: Signed a contract with L.A.
August 6, 2011: Made his MLB debut against the Arizona Diamondbacks.
July 25, 2012: The Dodgers traded Eovaldi to the Miami Marlins.
December 19, 2014: The Miami Marlins traded him to the New York Yankees.
April 10, 2015: Made his first start against the Boston Red Sox.
August 16, 2016: The team announced he sustained a torn flexor tendon and would miss the remainder of the season.
August 19, 2016: Underwent his second Tomy John Surgery; he underwent his first to repair an ulnar collateral ligament in his right elbow on April 22, 2008 while in high school.
February 14, 2017: Eovaldi signed a one-year deal with the Tampa Bay Rays.
March 28, 2018: He was ruled out indefinitely after being diagnosed with loose bodies in his elbow.
July 25, 2018: He was traded to the Boston Red Sox.
December 6, 2018: Signed a four-contract with Boston.
November 2022: He became a free agent.
December 27, 2022: He signed with the Texas Rangers.
Nathan Eovaldi Contract
On December 27, 2022, Nathan Eovaldi signed a two-year, $34 million contract with the Texas Rangers. The deal included a $2 million signing bonus, $34 million guaranteed, and an annual salary of $17 million.