Stephany Caraballo
Stephany Caraballo is one stunning young lady, she also happens to be the lovely girlfriend of NFL player Miles Sanders, the outstanding 5'11" running back for the Philadelphia Eagles, who previously played college football at Penn State.
RELATED STORIES: MEET THE PRETTY PHILADELPHIA EAGLES WAGS!
Prior to college, Miles the son of Marlene Sanders played at Woodland Hills High School in Philadelphia, Pennsylvania.
Miles Sanders College Stats
Miles Sanders voted Mr. Pennsylvania Football in 2015, played at PennState from 2016 to 2018. He totaled 1,649 yards in 276 attempts and 12 touchdowns in 37 games. He was selected BTN.com All-Big Ten Freshman Team honorable mention, recipient of the  2018 Red Worrell Award for the offensive player, member of the Maxwell Award Watch List, selected to Pro Football Focus Big Ten Team of the Week, named the team's Most Valuable Offensive Player.
2016 – 13 Games – 25 attempts – 184 yards – 1 TD.
2017 – 12 Games – 31 attempts – 191 yards – 2 TDs.
2018 – 13 Games – 220 attempts – 1274 yards – 9 TDs.
Miles Sanders NFL
On April 26, 2019, the Philadelphia Eagles selected Miles Sanders in the second round (53rd overall) during the 2019 NFL draft.
On September 8, 2019, Sanders debuted against the Minnesota Vikings.
In his first season with the Eagles, Miles totaled 818 rushing yards, three rushing touchdowns, 50 receptions, 509 receiving yards, and three receiving touchdowns.
On September 12, 2020, he sustained a hamstring injury.
Miles and KC Chiefs players Clyde Edwards-Helaire were selected in the Madden 21 Video Game Numbers Challenge Pro Bowl roster.
He finished the 2020 season with 867 rushing yards, six rushing TDs, 28 receptions, and 197 receiving yards in 12 games, and he started in 11.
Related Story: AJ Brown Mother Josette Robertson
Miles Sanders NFL Stats
Miles Sanders Net Worth
According to over the cap, Miles Sanders has a net worth estimated at $5 million. in addition to his NFL salary, Sanders has endorsement deals with Panini, Campbell's, UNKNWN Fit Club
Miles Sanders Contract & Salary
Miles Sanders' four-year contract with the Philadelphia Eagles is worth $5,350,175; the contract included a signing bonus of 1,911,036, $2,649,226 guaranteed and an annual salary of $1,337,544.
Miles Sanders Family
Miles Sanders's family is his momma Marlene and his two brothers Brian and Kobe Sanders and half-sister Ashley, who never saw Marlene as her stepmom.
"I don't even consider her my stepmom. She's my mom," Ashley said. "There's no other way to put it."
Miles Sanders Father
Miles Sanders' father is Brian Sanders a musician who was out of his life not long after his younger brother Kobe was born; Miles once said he never had a father figure in his life. Brian Sanders Sr. has four children, sons Brian, Miles and Kobe from his marriage to Marlene Sanders and daughter Ashley Sanders from a previous relationship.
"I never had that father figure in my life," Sanders said. "Duce (Eagles' former assistant HC)looks at me like I'm his little brother. I never had that. I never had anybody to really push me. I always had my mom. Moms can't really do both when it comes to stuff like that. To have someone like Duce pushing me and believing in me and knowing what I can do, that's meant a lot. Especially because he went through the same stuff I went through."
Brian Scott Sanders (b. June 27, 1967) has since remarried, he lives in Monroeville, Pennsylvania with his wife Ericka Lyn Sanders (nee. Ogden).
Miles Sanders Mother
View this post on Instagram
Marlene Sanders has been Miles Sanders' rock, biggest fan, best friend, and his number one girl!
Marlene Sanders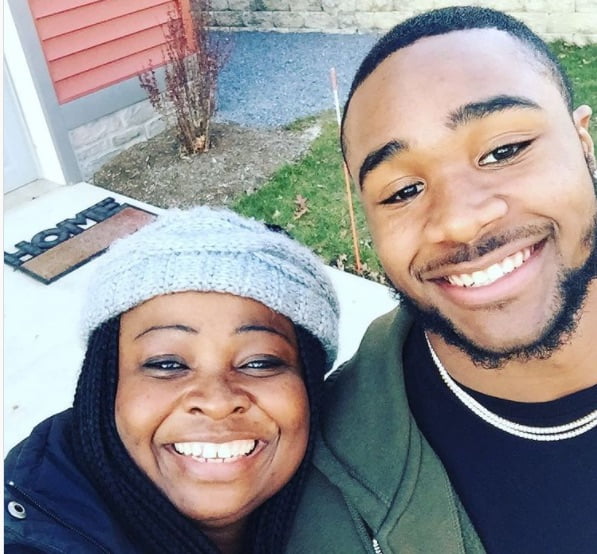 Miles Sanders' top-notch mother Marlene Sanders has three sons, her eldest Brian Scott, Miles, and Kobe. Marlene was born Marlene Ambrozine Johnson on November 4, 1967, in New Kingston, Jamaica moved to the United States during her teenage years with her single mother.
Moving to the United States wasn't easy and by easy we meant racism.
"In Jamaica, we don't see color. I didn't know there was a difference between white or black," Marlene said. "So when I came here it was like a big change for me, learning [the issues] between the races. I dealt with that in high school because there were only five of us [black girls] in the whole school. But it kind of toughened me up."
Marlene ran the sprints when she attended Sacred Heart Catholic High School, she later attended Robert Morris University where she met Brian Sanders who she later dated and eventually married.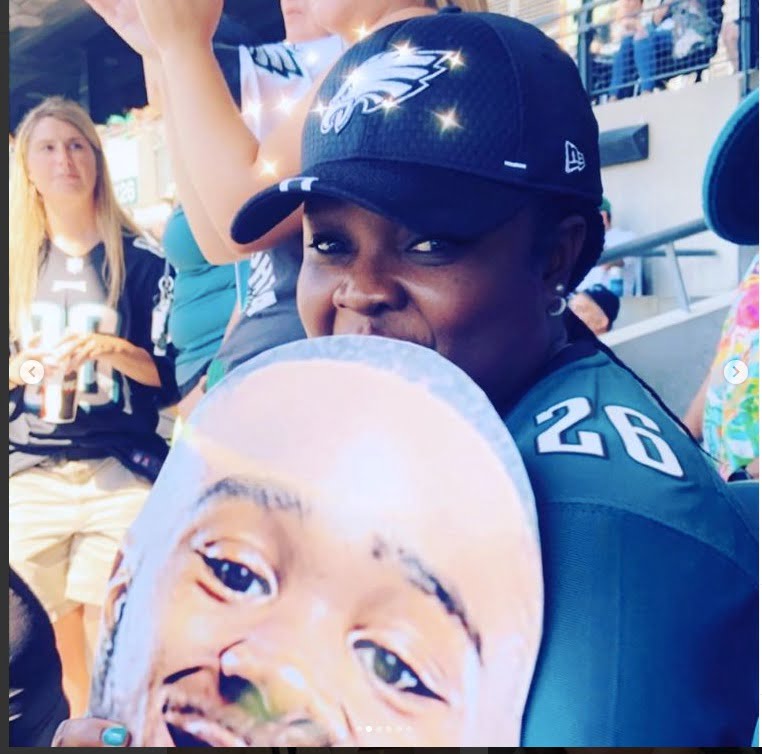 Marlene Sanders raised her boys on her own after her divorce and had to do more than her counseling job at Allegheny Public Housing to pay the bills. She found a 3ay to keep her boys out of trouble, by fear, but not in a bad way.
"I raised them by scaring them," Sanders said.
Miles Sanders Siblings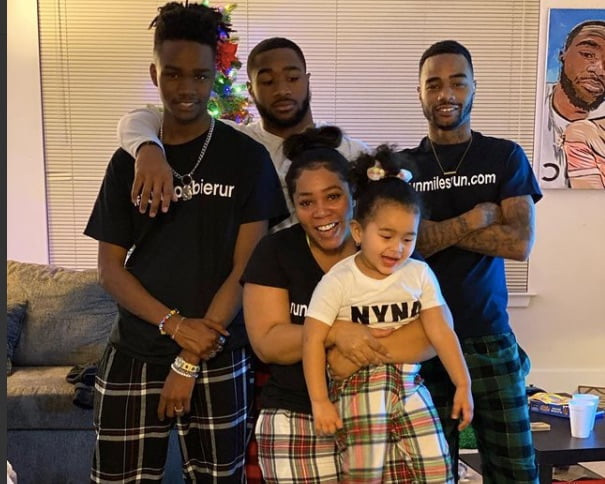 Miles Sanders has two brothers and a half-sister, Brian Scott Sanders born on May 1, 1990, and Kobe Sanders, (b. April 1999), Ashley Amber Sanders, (b. Feb. 22, 1985) is his half-sister from his father's side. Ashley grew up with Miles, she and Brian often look over their younger siblings. Ashley later attended North Carolina A&T, she is now married and has a gorgeous daughter, Leilani!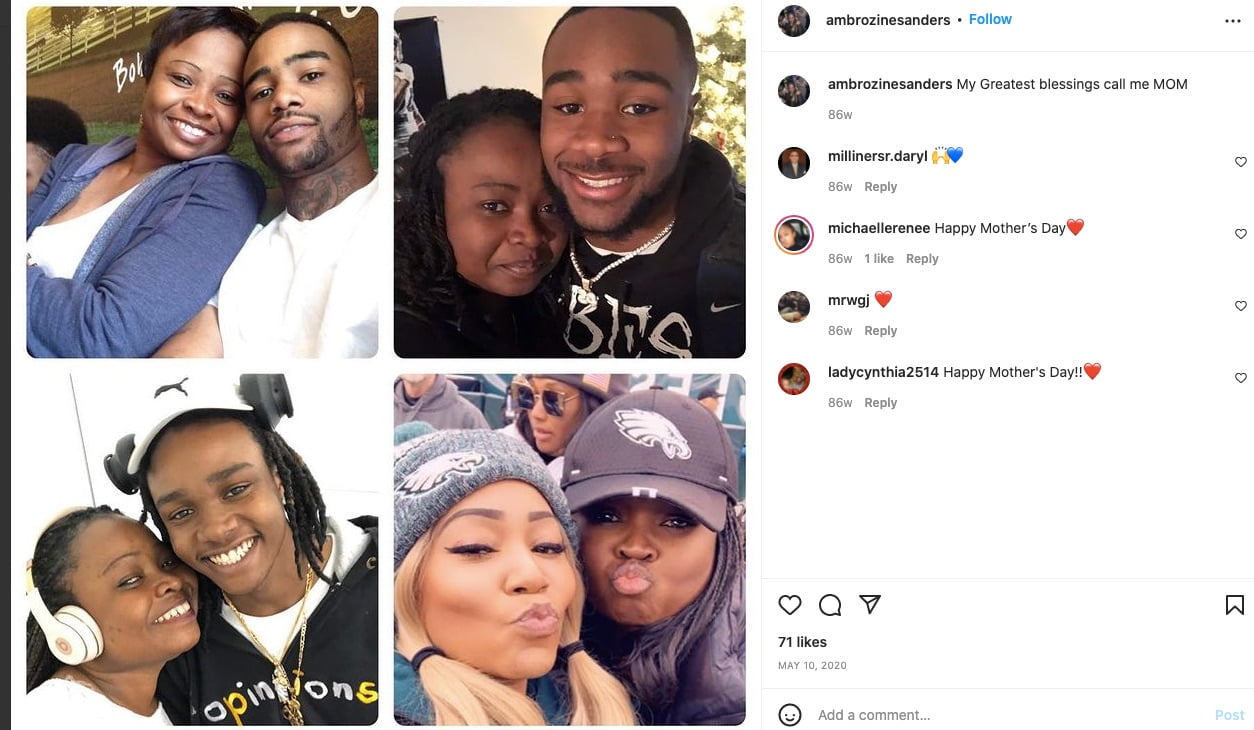 Brian and Kobe became involved with art.
Brian and his stunning wife Na have a gorgeous daughter together, Brian is a music producer. Kobe is one gifted artist under the name Kobe Donovan, check his art portfolio here.
Miles Sanders Girlfriend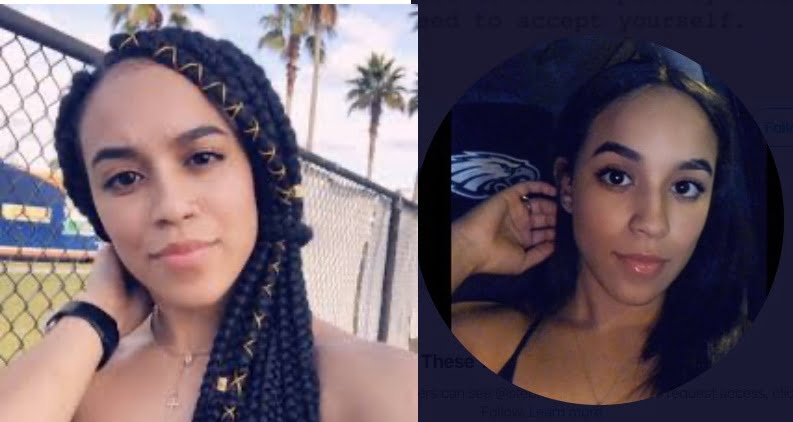 Stephany Caraballo a stunning brunette that we all got to know when Miles got that call from the eagles when they drafted him met him when he was at Penn State; Stephany will graduate from Penn State University in 2020.
Stephany Caraballo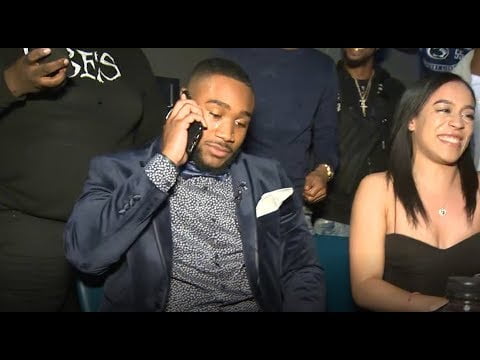 Before Penn State, Stephany attended Nueva Esperanza High School (graduated in 2016) in Philly; she was a member of her high school's softball team.
Stephany has been regularly on Miles' Instagram, however, she is nowhere to be found at this moment; could it be possible that they broke up? They still follow each other on Instagram and the same goes for Miles's family.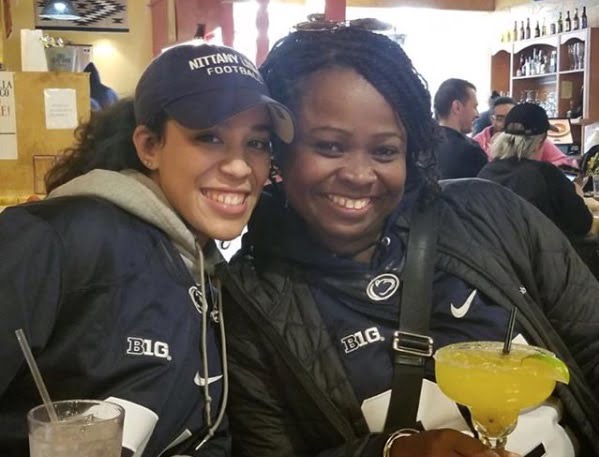 Hopefully, Ms. Caraballo and the Eagles RB are still dating, they sure look amazing together, but it looks like they are no longer dating, and Miles is apparently single.
You can see more of Stephany in the photo gallery below.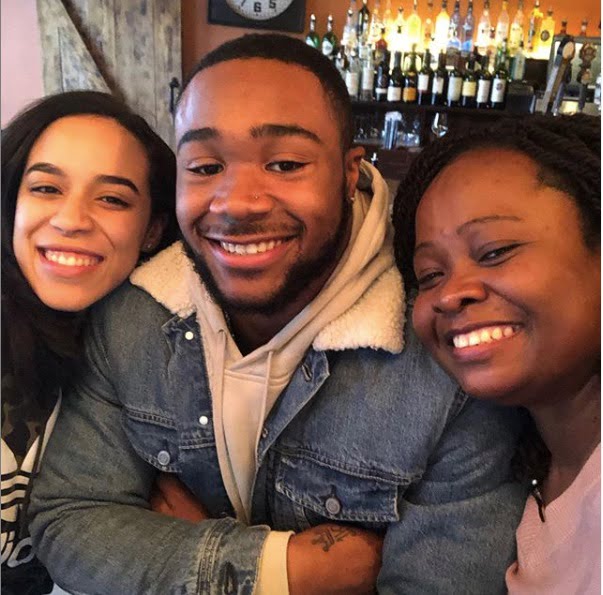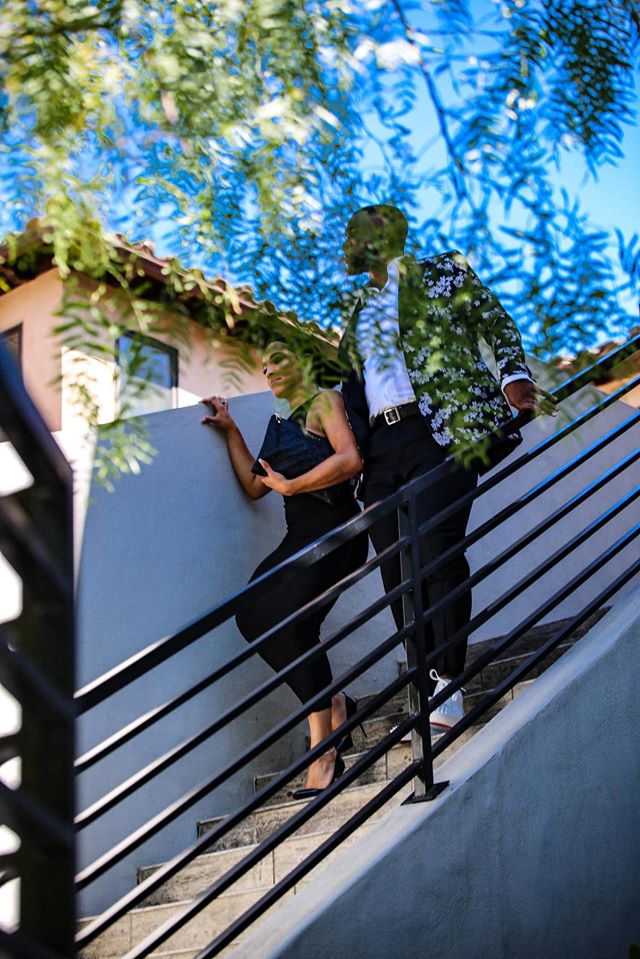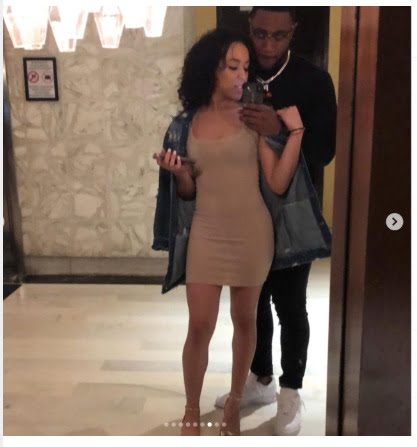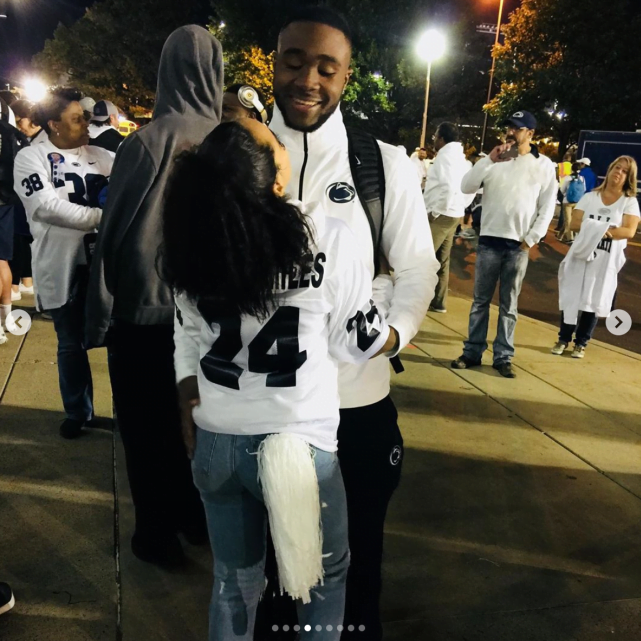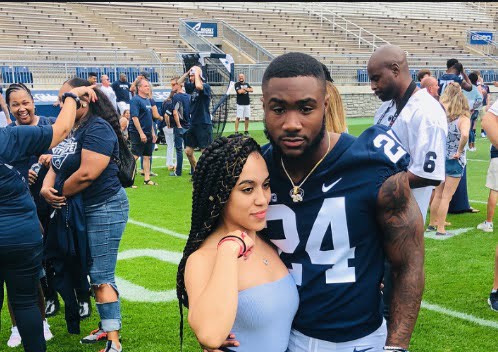 and you can also check out with Miles when he got drafted in the video after the jump.