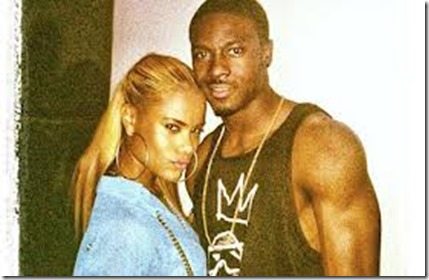 Born in Chattanooga,TN talented and beautiful Miranda Brooke is the fiancee of Bengals wide receiver A.J. Green. Although we can not think of any good reasons why they haven't walked down the isle since Miranda is not also gorgeous but gifted with a great voice!
Miranda Brooke is a singer signed to Island Def Jam records who has had moderate success in the hip hop/R&B world.
She says she doesn't not think of herself as a singer but rather as a performer "Calling myself a singer limits me," she says. "I'm a performer. I can sing, I can dance, and I can rap."
Singing is definitely this girl's passion, according to info on her Facebook page Brooke started singing before she could even speak and sang in public for the first time when she was four. She loved hip hop and R&B, particularly TLC, Xscape, Aaliyah, and Missy Elliott. She'd perform whenever and wherever she could: in her school choir and at her church, and, once word of her talent got around, at local events. Miranda was ten when manager Darren Thomas first heard about her. The rest is history.
Her album's first single, "Hater," (video above) was produced by Sham (Sak Pase), who Miranda has been working with for nearly a year. "Hater" was a bold choice. "It's a song about ugly feelings," she says. "It's about jealousy, insecurity, and weakness, but it's honest." It's a song that people will relate to, and that's important to Miranda. "I want my music to be about things that people my age go through," Miranda says. "I want it to be real."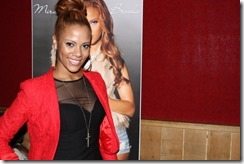 The couple has been together since at least AJ Green's rookie year when he told a Bengals.com writer that Brooke would one day be more famous than him.
Miranda and her man were photographed together attending the Pro Bowl in his rookie season of 2011-2012. On July 18, 2013, AJ Green took to Twitter with the news that we can now refer to his former girlfriend now as AJ Green's fiancee, Miranda Brooke.
I guess we should keep an eye for Miranda attending the Pro Bowl again this year!
Find her Facebook page here or you can follow her on twitter here.