Renae Ingles 
Meet the lovely Renae Ingles; she is the gorgeous wife of  Joe Ingles. Her husband is the Australian NBA player who is currently a small forward for the Utah Jazz. He also played with the South Dragons, CB Granada, FC Barcelona prior to the NBA.
Renae's stud was born in Adelaide, Australia on October 2, 1987. He graduated from Lake Ginninderra high School and Lake Ginninderra College.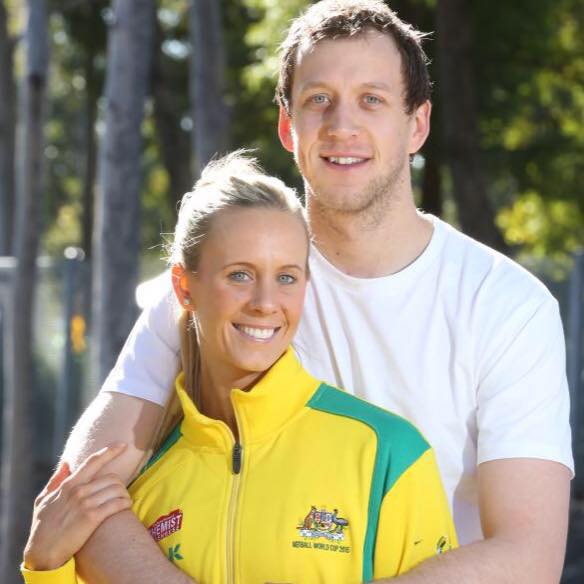 He started his professional career in 2006 with the South Dragons; in 2009 signed with FC Granada before he joined FC Barcelona a year later. Signed with the Utah Jazz in October 2014, making his debut on October 29 against the Houston Rockets.
Ingles is not the only  Aussie athlete in his family, his pretty wife Renae is a professional netball player herself.
Mrs. Ingles formerly known as  Renae Hallinan was born on July 18, 1986, in Melbourne, Australia. 5'10 Renae attended at Mater Christi College and Carey Baptist Grammar School before attending La Trobe University.
Mrs. Ingles started her career with the Melbourne Phoenix, joined the Melbourne Vixens in 2008 and the Adelaide Thunderbirds in 2012. In addition to playing in the ANZ Championship, she plays in the Australia women's National team.
Renae and Joe started dating in 2012, they tied the knot on August 29, 2015. They happy couple welcomed their twin children Milla Bernadette and Jacob Anthony on July 25, 2016.