Meet Ashley Cave now Ashley Kadri, she is the beautiful and loving wife of NHL player Nazem Kadri, the Canadian center currently playing for the Colorado Avalanche of the NHL and Canada National Hockey Team. Kadri previously played for the Toronto Maple Leafs the team that drafted him back in the 2009 NHL Draft.
Nazem Kadri Parents
Nazem Kadri is one of five children born to Sue Kadri and Sam Kadri, who moved from Kfar Danis, Lebanon to London, Ontario when he was a little boy.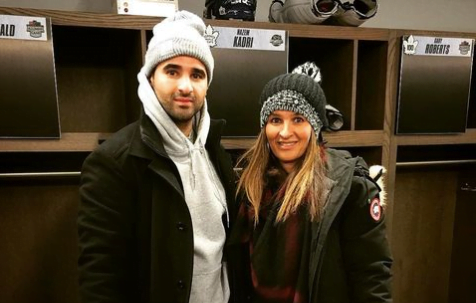 Both of Nazem's parents served in the Kadri Foundation, Sue Kadri is Co-Vice Chair along with her husband Sam who is responsible for all operational and strategic development activities in the foundation.
Nazim has one older sister and three younger sisters.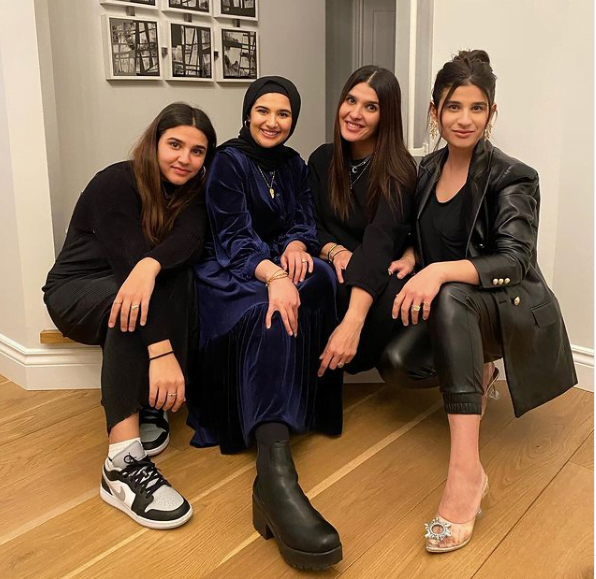 One of his sisters, Janine Kadri is a registered nurse at St. Joseph Health Care London; before that, Janine who graduated from Western University worked at London Health Science Centre, Shoppers Drug Mart, CLI College of Business, Health & Technology.
How Tall is Nazem Kadri?
Nazem Kadri is 6'0 or 183 cm; he weighs 88 kg or 195 lb.
Where is Nazem Kadri Born?
Nazem Kadri the grandson of Lebanese immigrants was born in London, Ontario, Canada.
Nazem Kadri College
So far there is no indication Nazem Kadri attended college; however, he was a skilled athlete and member of the hockey, volleyball and basketball teams at Jack Chambers Public School and A.B Lucas Secondary School.
Nazem Kadri NHL
Before getting drafted, Kazem Kadri played minor ice hockey for the AH U16 team the London Jr, Knights AAA in 2005. Later on, joined the Kitchener Rangers and the London Knights (2008-10) of the Ontario Hockey League (OHL).
In 2007, he also made his international debut with Team Canada at the 2007 Ivan Hlinka Memorial Tournament and later at the 2007 Canada Winter Games, where Kadri and his teammates took the gold home.
On June 26, 2009, The Toronto Maple Leafs selected Kazem Kadri in the first round, 7th overall during the 2009 NHL draft.
He signed an entry-level contract with the Toronto Maple Leafs on July 6, 2009.
On February 8, 2010, Kadri made his HL debut against the San Jose Sharks.
In September 2010, The Toronto Maple Leafs assigned Kadri to the AHL team, the Toronto Marlies.
He re-joined the Maple Leafs on November 16, 2010.
On September 11, 2013, he signed a contract0extension with the Maple Leafs.
On November 13, 2013, he received a three-game suspension after hitting Niklas Backstrom in the head with his elbow.
He received a second three-game suspension for showing up late to a team practice in March 2015 and a month later received a four-game suspension for hitting Edmonton Oilers forward Matt Fraser in the head.
He re-signed with the Maple Leafs after the 2015 season.
Kadri was fined $5,000 for two diving infractions on April 1, 2016.
Three days later he was suspended and fined $200, 000 for cross-checking Detroit Red Wings center Luke Glendening in his head.
On April 13, 2016, he re0sgined with the Toronto Maple Leafs.
On July 1, 2019, the Toronto Maple Leafs traded  Kazem Kadri along with Calle Rosen and a 3rd-round pick in the 2020 NHL draft to the Colorado Avalanche in exchange for a 6th-round pick, Tyson Barrie and Alexander Kerfoot.
On May 21, 2021, Kadri received an eight-game suspension for an illegal hit to St. Louis Blues defenseman Justin Faulk's head.
He sustained an injury after Evander Kane cross-checked him in Game 3 of the Western Conference finals.
 On June 6, 2022, Kadri underwent thumb surgery. He returned to the rink on Game 4 of the Stanley Cup finals against the Tampa Bay Lightning, where Kadri also scored the game-winning goal.
Nazem Kadri Stats
Nazem Kadri Net Worth
as of June 2022 and according to several reputable sites Kazen Kadri has a net worth estimated at $10 million.
Nazem Kadri Contract and Salary
On April 13,  2016, Nazem Kadri signed a six-year, $27 million contract with the Toronto Maple Leafs. The deal included a $12 million signing bonus and an annual salary of $4.5 million.
On July 6, 2009, Kadri signed a three-year, $5.25 million entry-level contract with the Toronto Maple Leafs.
September 11, 2013, signed a two-year, $5.8 million contract extension with Toronto.
July 5, 2015, Kadri agreed to a one-year, $4.1 million contract with Toronto.
Nazem Kadri Wife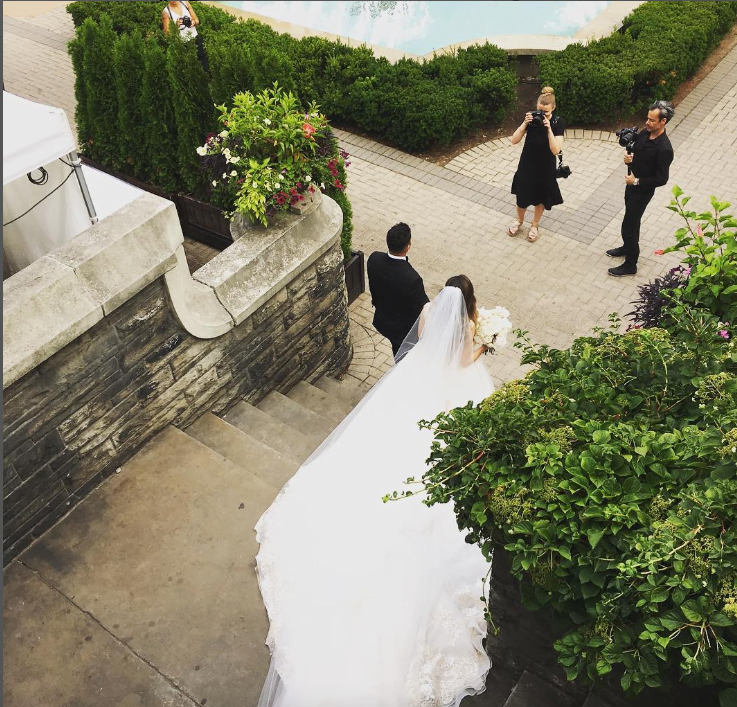 Nazem Kadri and the former Ashley Cabe tied the knot on July 28, 2018, at Casa Loma in Toronto. They have since welcomed one child together.
 Ashley Cave
Ashley Cave now Ashley Kadri met her fab husband in January 2016. The Brazilian stunner married Nazem two years later and in July 2019, Ashley gave birth to a beautiful girl thy named Naylah.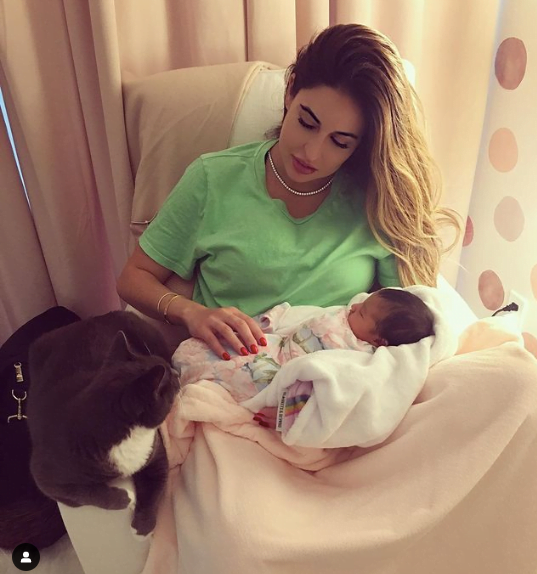 Ashley Kadri runs Kadri & Co. the custom jewelry company that specializes in custom engagement rings. Ashley, Naylah, and Nazem live in Denver with their rescue cat, Jazzy.