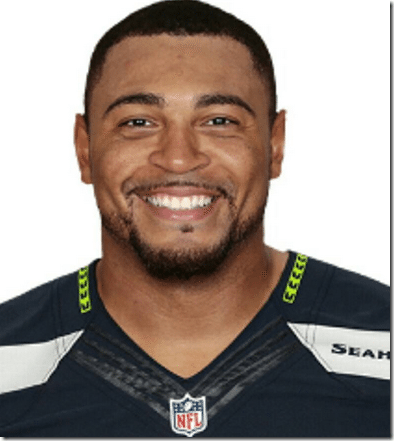 24-year-old Seattle Seahawks offensive tackle, Garry Gilliam along with Jon Ryan teamed up for a touchdown on Seahawks fake field goal vs Green Bay Packers! The duo marked the first postseason touchdown tossed by a punter since they started keeping track of the statistic in 1966, reports say.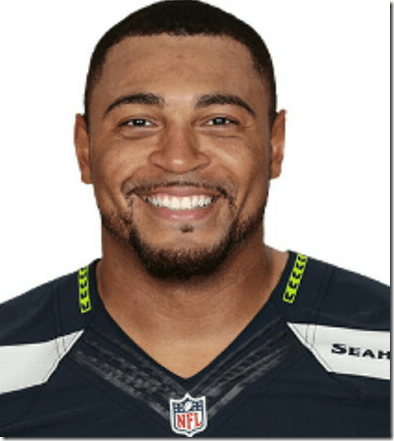 Garry, a Pennsylvania native was signed by Seattle as an undrafted rookie free agent on May 10, 2014.
The former tight end played in 27 career games for the Nittany Lions. He earned the start at right tackle in the first two games of the 2013 season and started four games overall, playing in all 12. As we know players are bound to suffer injuries and Garry is no exception, in 2010 he tore his ACL and missed the 2011 season.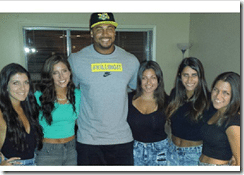 For those who are not aware of his talent, Gilliam played four sports at the Milton Hershey School. An All-American, all-state and All-Mid-Penn Conference honoree was a four-year starter, playing tight end and defensive end. He has a double-major of advertising/public relations and management.
You can imagine he has he has very proud parents. When he is not on the field doing his thing, he can also rock a suit and tie, he is always looking sharp, the question is, no arm candy?
He is clearly a great athlete, close to his family, he likes kids and doesn't  get in trouble, so who is the lucky lady? Is he currently dating anybody?
You can find him on Twitter here.