Meet Aryne Lynn Frances Fuller, she is the lovely girlfriend of Canadian NHL player, John Tavares. Her boyfriend currently is currently  the captain of the New York Islanders.
The 24-year-old is known for his excellent offensive instincts and has a fantastic ability to find open space in his team's offensive zone. His shot is already on a high level in NHL standards and his stickhandling is phenomenal. Tavares isn't the best skater but he is always explosive after entering the opposing team's zone.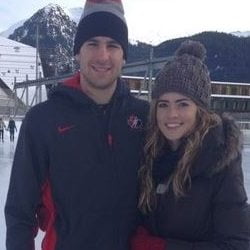 Lovely fuller is described as his girlfriend but not much is known about her. According to playerwives, she kept Tavares company at the Sochi Olympics in 2014.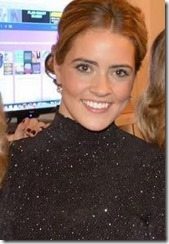 Must of you probably think she's a lucky girl to snag a famous athlete but actually Aryne is like the ultimate girlfriend for any in the industry. According to lifenews, she graduated with honors from McMaster University with a Bachelor of Science Kinesiology and has a masters in Rehabilitation Therapy & Physiotherapy from Queen's University in Ontario. So it turns out she might come in handy for any future injury John could suffer.
Aryne seems to be a very private person, she doesn't seem to have a Twitter or Instagram account set up, but you can still find John on Twitter here.