Laurel D'Antoni
Laurel D'Antoni is the gorgeous and loving wife of NBA coach, Mike D'Antoni. Her 65-year-old hubby is the current head coach of the Houston Rockets. Keep reading to know Laurel D'Antoni's biography.
Laurel's husband was born Michael Andrew D'Antoni on May 8, 1951. The Mullens, WV native played at Marshall University and graduated in 1973 as the school's career assist leader (659; now second to Greg White's 701) while also being named GTE Academic All-American that same year.
D'Antoni, who also spent four years in the NBA as a player with the Kansas City-Omaha Kings and San Antonio Spurs (3.3 ppg, 1.4 rpg, 1.9 apg, 130 games) and another 13 playing in Italy, made his NBA head coaching debut with the Denver Nuggets during the lockout shortened 1998-99 season.
As a player in Italy, D'Antoni was voted the Italian League's all-time greatest point guard in 1990 following a career that saw him become Milan's all-time leading scorer and lead the team to five Italian League titles, two Cups of Europe, two Cups of Italy, one Korac Cup and one Intercontinental Cup.
Following his final year with Benetton Treviso in 2001-02, D'Antoni came back to the NBA as an assistant coach with the Suns in 2002 and served in that capacity until assuming head coaching duties 21 games into the 2003-04 season.
He has also coached the NY Knicks, L.A. Lakers and the 76ers. He was named as the new head coach for the Houston Rockets, last June.
Mike also served as an analyst for NBA.com following the 1998-99 regular season and worked as a broadcast analyst for Team USA throughout the 2003 FIBA Americas Men's Olympic Tournament in San Juan.
Fluent in English and Italian, D'Antoni has co-authored two books: Playmaker, with former Milan head coach Dan Peterson, and Vivendo Giacando, with Italian sportswriter Tullio Lauro.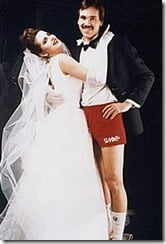 56-year-old Laurel D'Antoni is definitely one classy woman. She is a former fashion model who was born Laurel Leibel.
According to the NY Post, Laurel lived the modeling life in Tokyo, Germany, Switzerland, Italy and Manhattan. Over 30-years-ago Laurel was recruited from the state of Washington to Manhattan by the Ford modeling agency.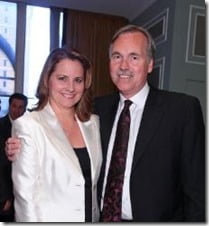 In 1984, Laurel was a runway model in Milan when she met D'Antoni, then a point guard for Milan. Laurel's girlfriend, also a model, was dating ex-Sonic Wally Walker, who introduced her to his teammate D'Antoni.
At the time Mike asked her if she wanted to catch a game. Laurel swears she thought she would be headed to a YMCA to watch him play pickup, unaware Italy had pro basketball. Instead, it was an arena filled with 15,000 screaming fans. They were married in 1986.
They are the proud parents of only son, Michael Alexander.
Laurel retired from modeling in 1990 to do a sports segment for Italian TV. Nowadays, she's ok with being just a wife, mother and her hubby's number one fan.